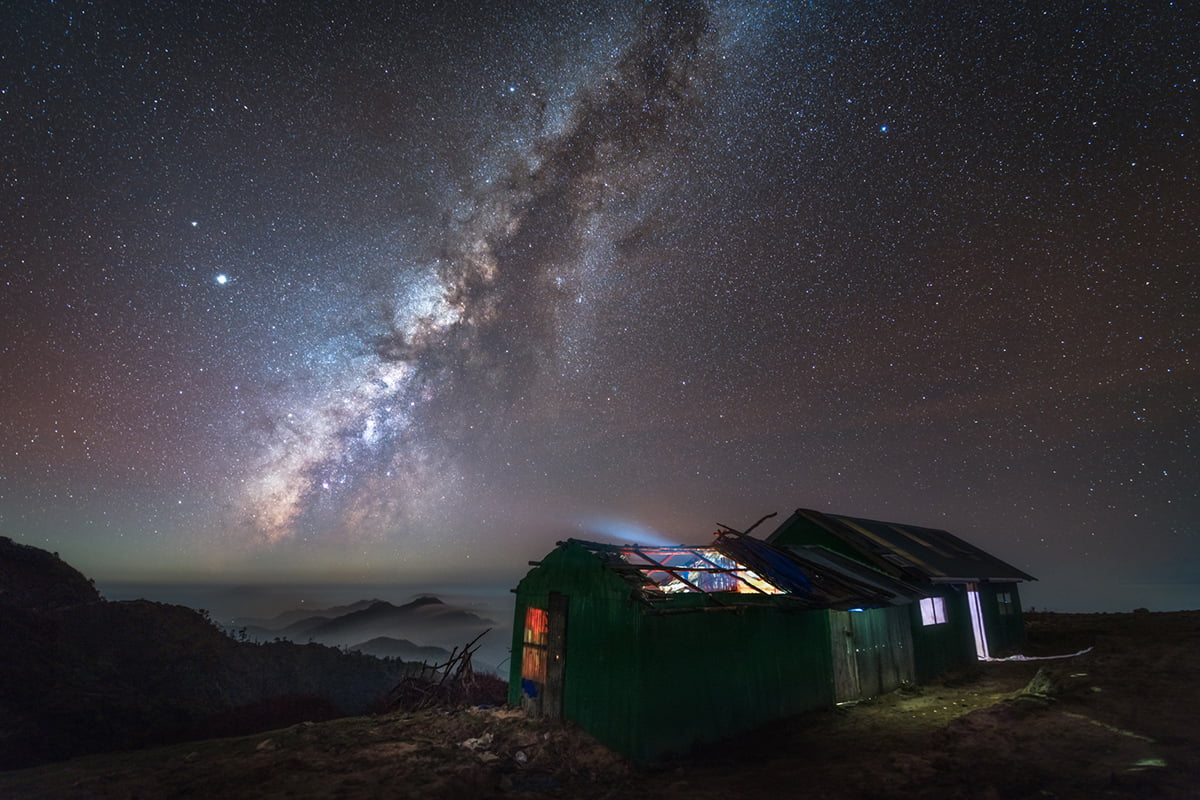 Luxury of a Billion
by Rajat Malakar
This image was captured at the high altitude Himalayan village Chondu at the Singalila National Park. Being a remote place at more than 3000 Mt altitude, this place lacks of all basic luxuries of city life, like no electricity, no internet, no cooking gas, no running water, no TV. As a result, you get more time here to spend with yourself in nature. And at night this place becomes a real gem, when the stars come up the entire landscape with layers of mountains under that starry sky becomes heaven. It's just the next level of Luxury. This photograph shows, a hut with a roofless kitchen, without any so-called Luxury, yet enriched with the Luxury of billions of stars of our galaxy.
That evening, I went a little far from the homestay to shoot some decent Astro Landscapes, and while returning we encountered a bit of fog, that covered the entire place and we kind of lost our way back to the homestay, when the fog cleaned up after about 15 min, I found myself in front of the homestay and I saw the smoke coming out from the roofless kitchen, with a clear starry sky in the background. That made me to capture the heavenly beauty.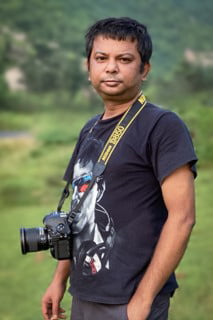 Rajat Malakar
An IT Professional working for IBM India, Rajat loves to capture the beauty of Landscapes. In 2016 October he visited a remote village in West Sikkim, Kaluk and at night by accident he was able to capture some portion of the Milky Way. After returning home, when he looked into those images on a computer, he started questioning and looking into all info on the web on how to capture Astro Landscape images with DSLR. Later on, his interest in overall Landscape photography was grown up however, Astro Landscape is the reason he is into Photography today.
Discover More Editor's Choice