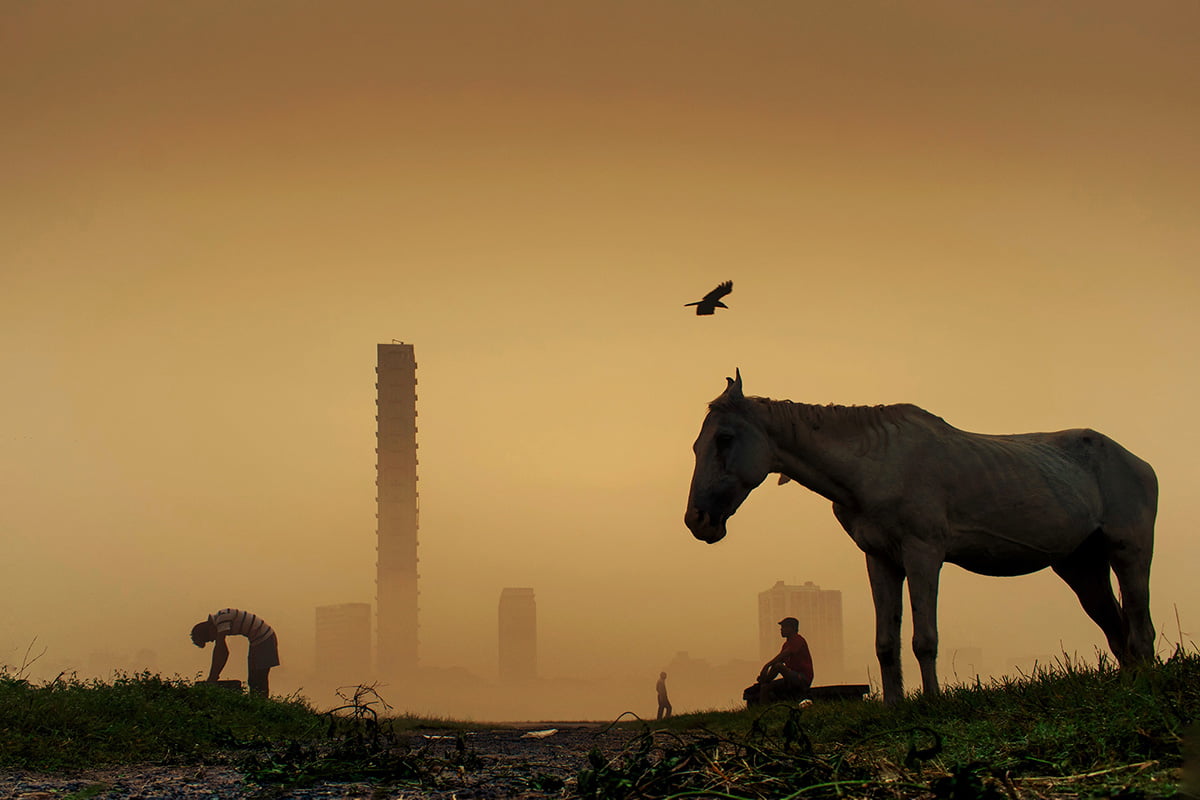 Winter Morning
by Abir Choudhury
I shot this image on a winter morning at Kolkata Maidan. The environmental city life in the morning is my prime motive behind the frame. The human elements are doing their respective walk, yoga & exercise while the horse and the flying raven are also there just to start up their daily life. The mood and the feel of this frame are so mystic. The buildings in the far background depicted the scenario of city structures.
Abir Choudhury
A street photographer specialised in documentary photography Abir is from a small town named Konnagar, Hooghly, near Kolkata, India.
Like every other child, he dabbled with drawing and painting from a very tender age and developed a keen interest in them. After completing his diploma course in Animation and VFX from Arena Multimedia his journey into the field of photography started in 2012 inspired by the works of great artists like Alex Webb, who still continue to inspire him.
Discover More Editor's Choice