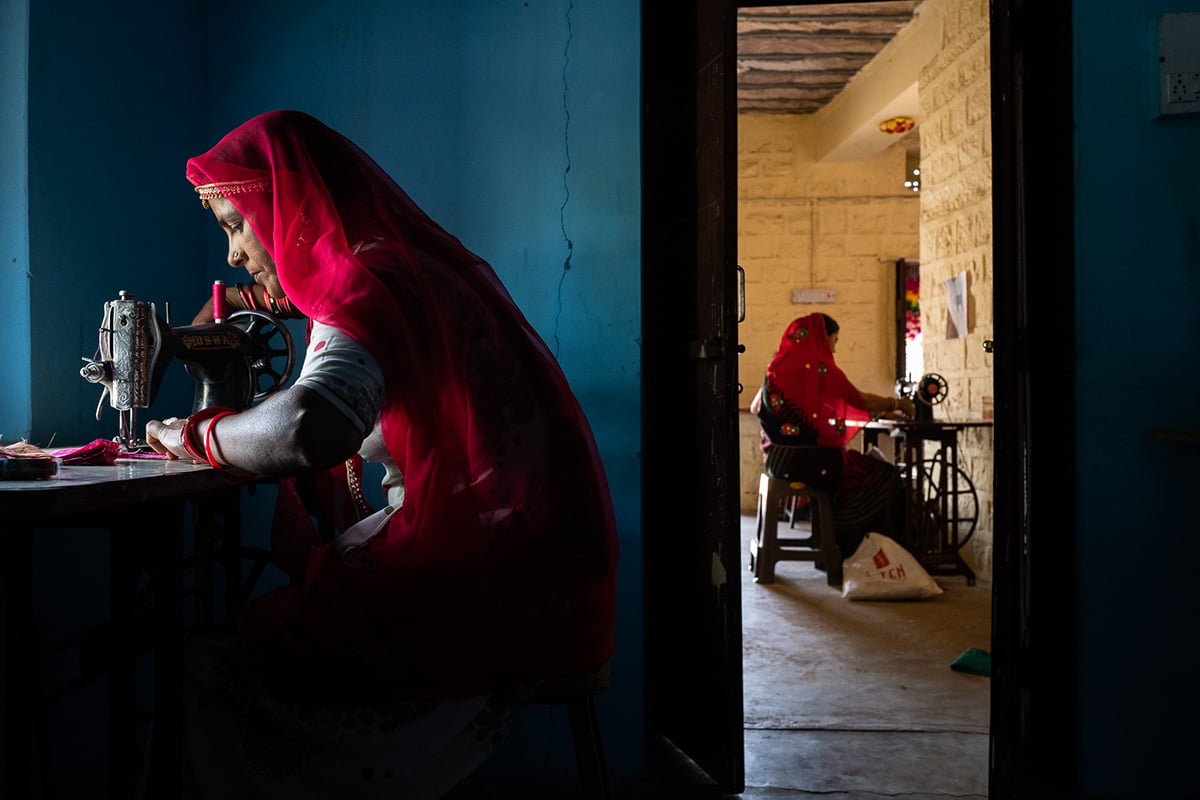 The Life-Changing Beauty of the Sewing Machine
by Callie Eh
This photo was taken from my journey in India together with the Non-Governmental Organization – Sambhali Trust, whose focus provides underprivileged Rajasthan women and kids with an education in English, Math, and social skills, to support them in developing confidence and self-esteem and help them work towards financial independence.
The majority of the girls and women at the centres are from low castes and some have difficult backgrounds, these women are so hungry for knowledge and have to fight so hard to get it, most of the Sambhali women were so bright and naturally intelligent. The first step to building confidence is having a community to support, and understanding is very important, to be able to give these women a platform to continue their social skills to get a better life.
Surjo Devi, age 35, her husband is a stone mine worker. She comes to the centre to learn how to sew therefore she able to start making money, slowly becoming financially independent, and able to help her family.
You may look at this as a simple sewing machine, but is the door opening up to these women fulfilled their dream to be able to change their life in the future.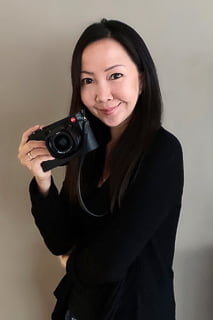 Callie Eh
Originally from Malaysia, Callie has lived in various countries and is now based in Zurich, Switzerland. She started taking photos as a hobby in 2008 but becoming a photographer is not something she has planned in the first place. At least not until 2015 when she moved to Poland, and her work was discovered by Gaston Sitbon, a cafe owner. What also later really impacted her was a documentary workshop in Krakow in 2016, which was extremely intense and deeply changed her photography point of view, on how to make a better picture.
She loves to photograph people in their daily life and tell their stories through her lens. Her photos are pretty much mixed, travel, street, and documentary. Her work has been exhibited and Publish internationally.
Discover More Editor's Choice