Interview with travel photographer
Suhas Nalawade
A mind that is stretched by a new experience can never go back to its old dimensions. He truly believes that photographs don't speak the total experience of a place and it is not possible to capture everything in a single frame.
Interviewed by Rupam Dey 
Photographs by Suhas Nalawade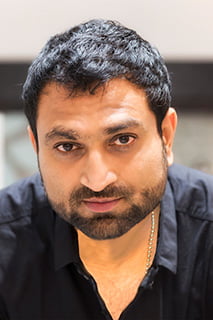 Suhas Nalawade
A pharmaceutical businessman and a passionate traveller cum photographer from Sangli, Maharashtra, India, Suhas's passion for photography keeps him exploring the places around the world and capturing the uniqueness. The elements of nature inspire him a lot and the same reflects in his images. He always tries to capture emotions, behaviours and cultural aspects through his lens. His works got featured as well as were awarded in various national and international platforms.
In this interview for Exposure, Suhas talks to our program director Rupam about his journey of photography.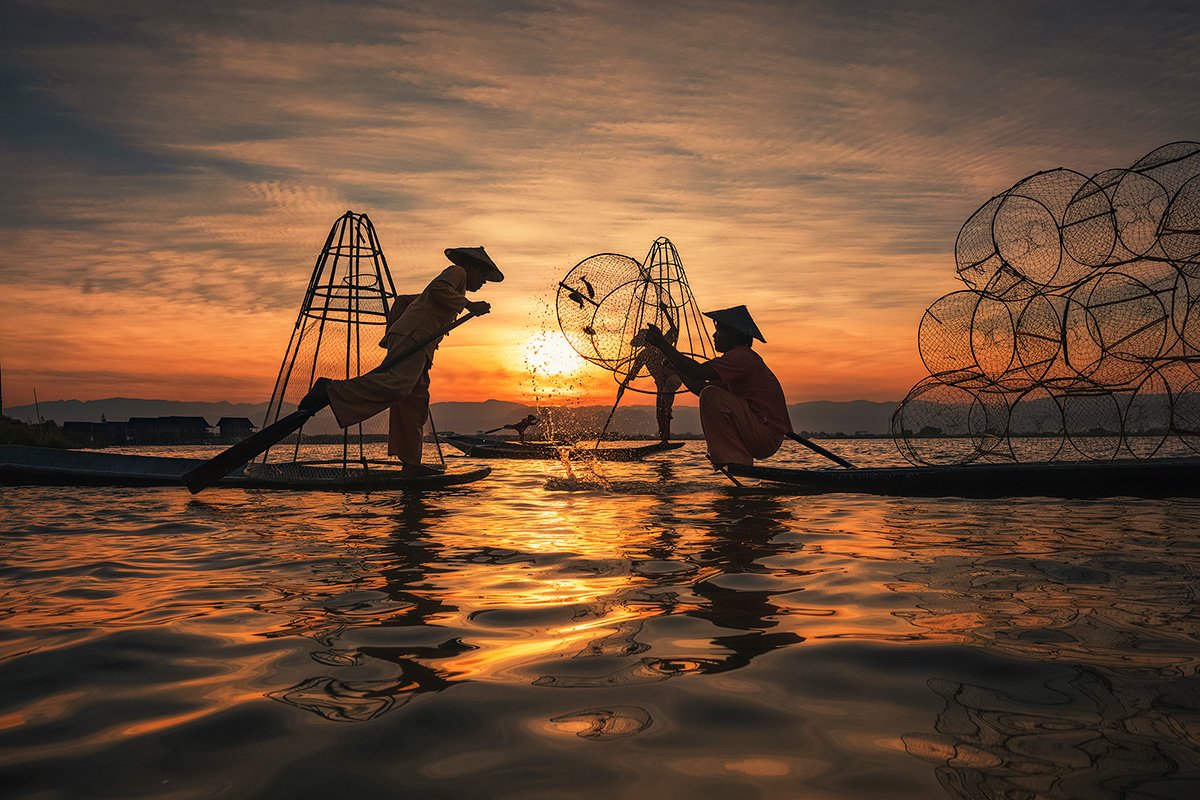 1. Let's start from the beginning, how did you make the break into travel photography?
Destiny is all about choices we make and the chances we take. My journey of photography started with a crop sensor camera with a kit lens and birding 5 years back. One change in thought leads to a change in your destiny. From birding I developed an interest in landscapes, seascapes and list continues. Whatever I learned about photography & post-processing was a self-learning process. All this was possible with the support of my family & friends.
2. You have been to various locations of South-East Asia, what thought process did you have in your mind while shooting in those locations?
As I toured Rajasthan & Kutch, I developed an interest in street photography & portraits. With the added genres, I travelled to Bali, Vietnam, Thailand & Myanmar twice. These South-East Asian countries are very rich in culture, they have beautiful landscapes and people are friendly. From rural to urban, these are very clean & calm countries. While shooting there, I stressed on capturing their unique traditions, lifestyle & attire. The world is so diverse and this diversity makes you keep on exploring.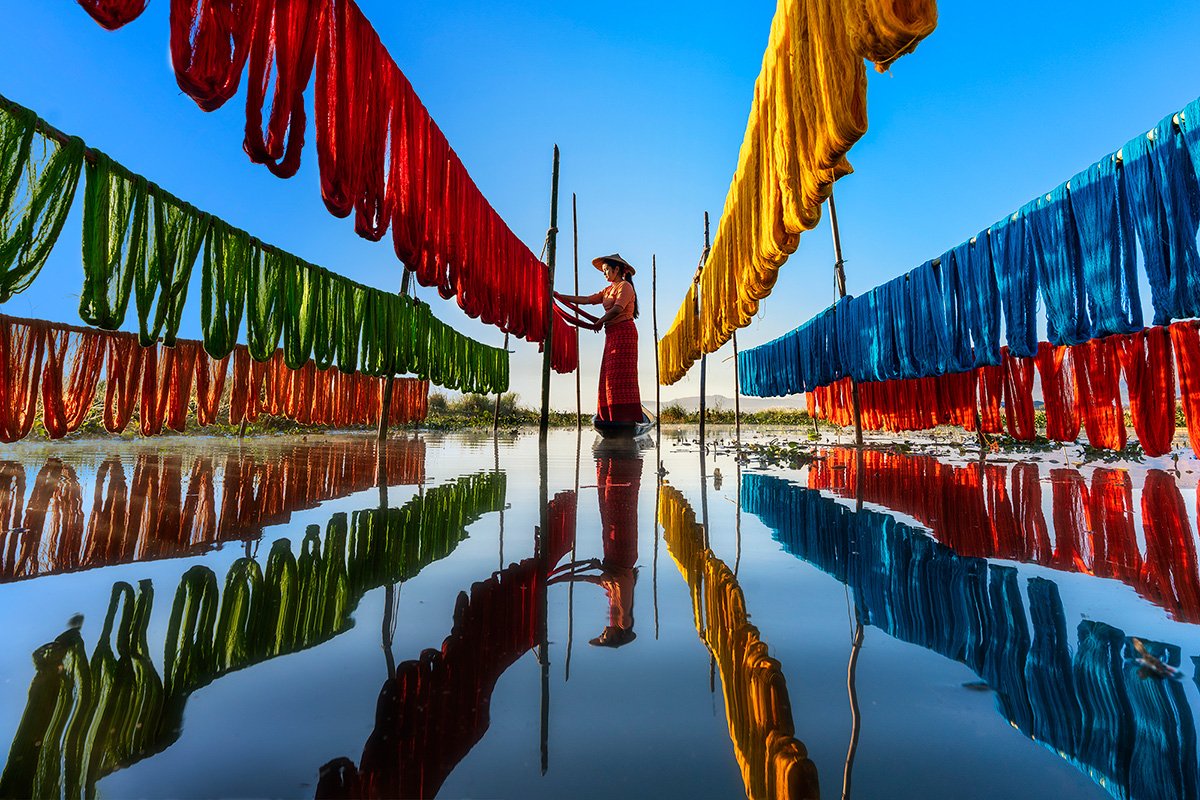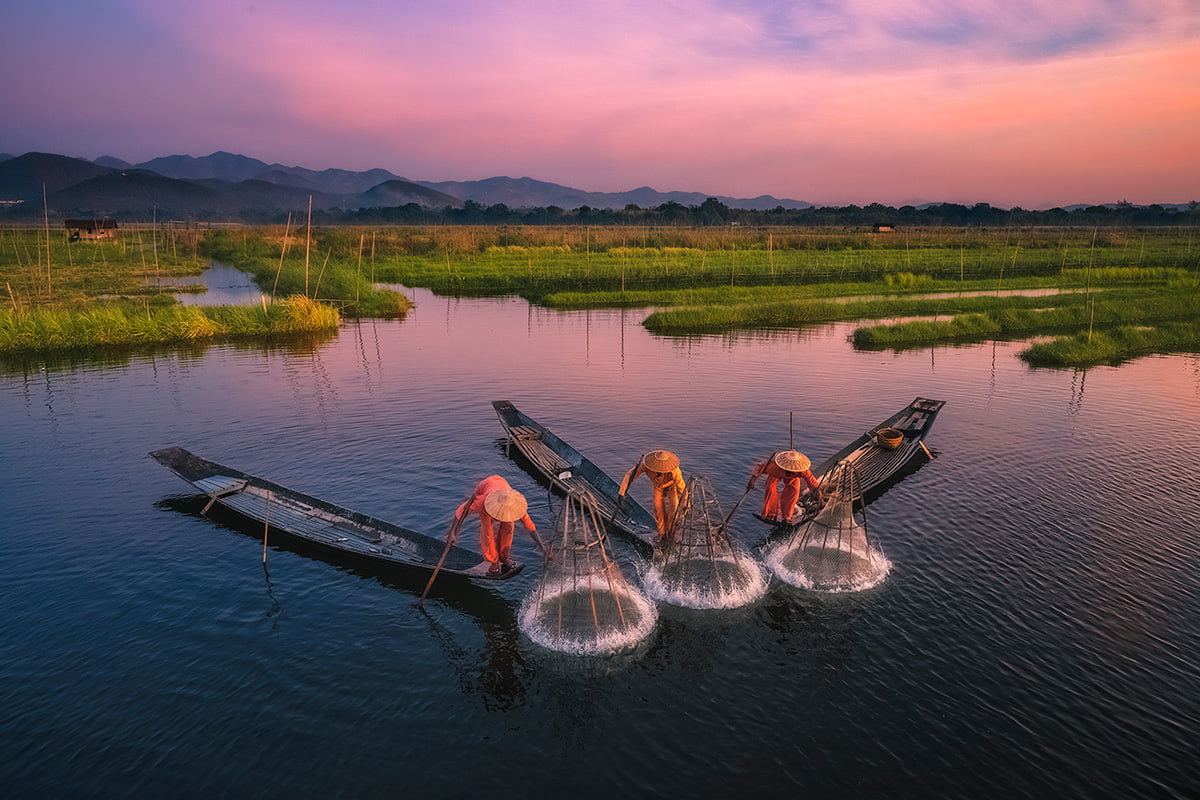 3. When you're out photographing beautiful scenes over there in Southeast Asia, how do you enjoy the beauty that's in front of you while still getting the shot you want?
As a traveller, I always enjoy the journey than the final destination. Photographs don't speak the total experience of that place, you can't capture everything in a single frame. The emotions, the laughter, the hardship, the satisfaction of a perfect shot that goes behind every photograph, is always a story behind the story. That matters to me the most. There should be always live memories behind every photo you take which takes you back to that place.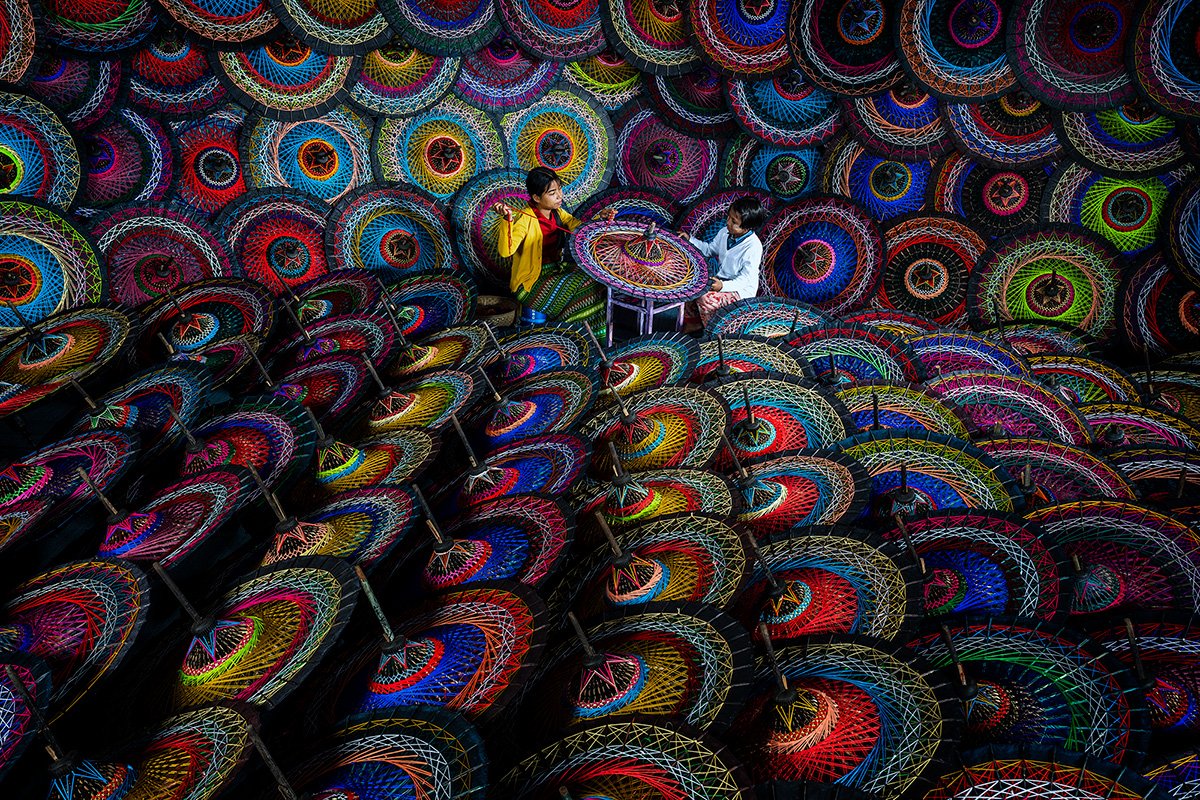 4. You have documented people of those locations including cultural aspects of them. How do you approach them? Do language barriers ever affect your work when you are photographing people?
Culture, food and lifestyle are integral part of any country and you cannot feel that unless you communicate. That connection of understanding makes you take the best in front of you. Unless you observe big frame in front of you, you cannot click the small frames out of that. For this connection, a local guide is always better. At some places, some gestures with a smile will take you through.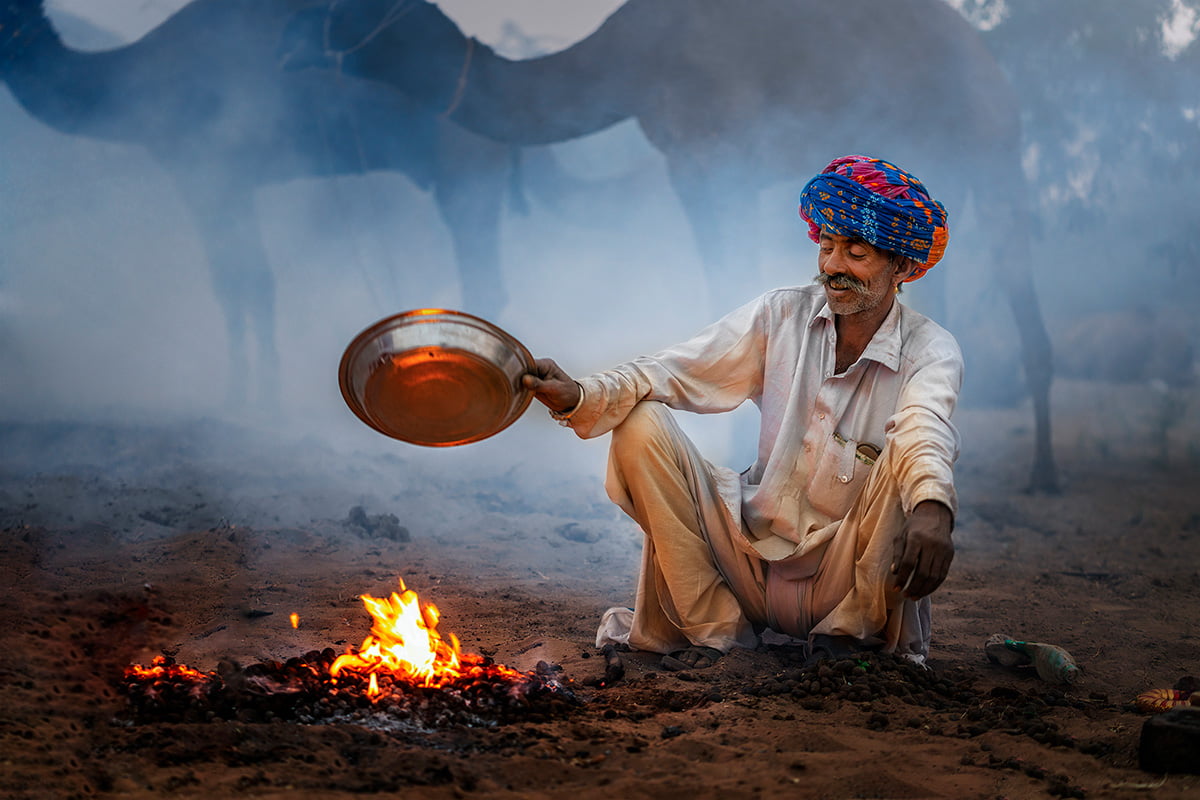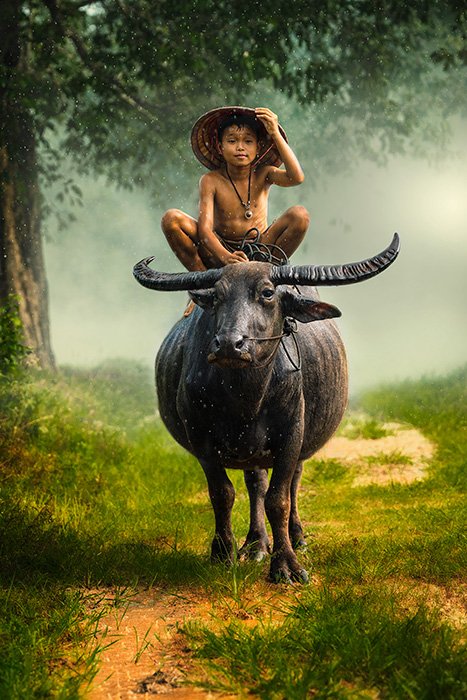 5. You have a good collection of environmental portraits in your repository, what value do portraits have in travel photography?
I like to capture people in their native costumes, rural surroundings, where the originality still remains. Environmental portraits always add a story to a person and speak for themselves. They are an integral part of travel photography.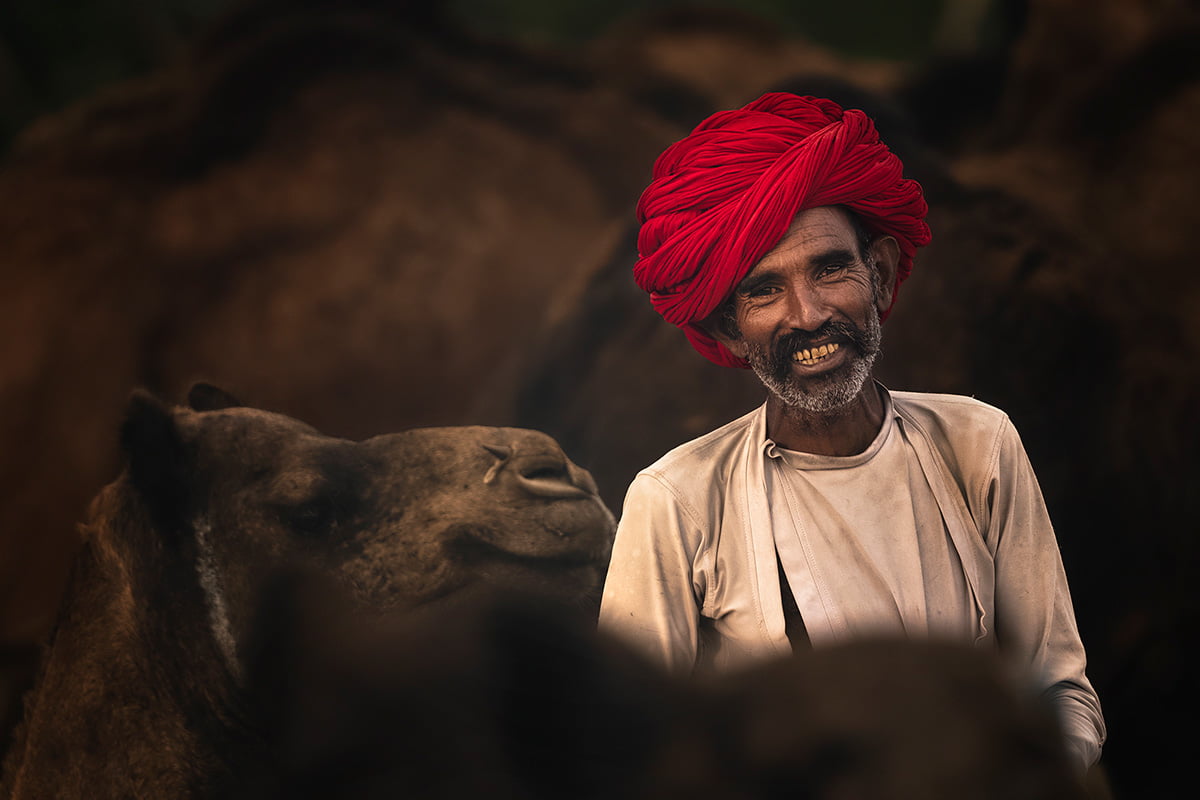 6. I'm sure you've taken hundreds of photos over the years, but do you have a favourite? Please elaborate about that image, how it was taken and why it is your favourite?
My one of the favourite environmental portraits is from Kutch, India. It's from a little village near Ran. We stayed overnight with the family in a bhunga, circular room built in mud. She cooked fantastic food for us. The light, the Chulha and the traditional attire made her stand out. They led a traditional lifestyle & I could learn a lot about their culture.
Another is from Thailand. The man carrying the paddy saplings to the field for replanting. The light from behind and the water droplets creating the string of beads effect, the greenery around made it my favourite.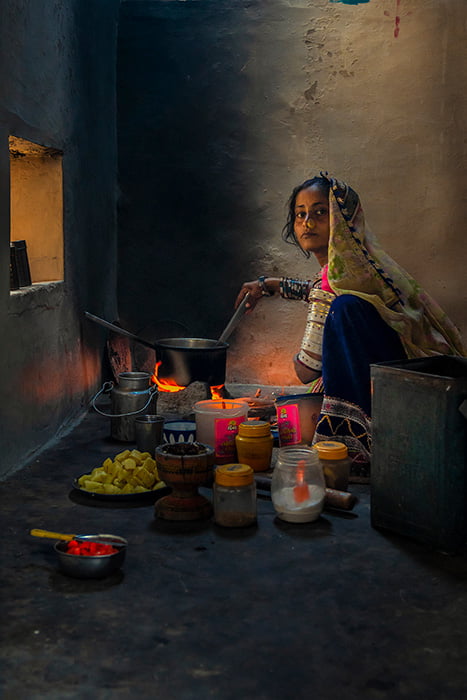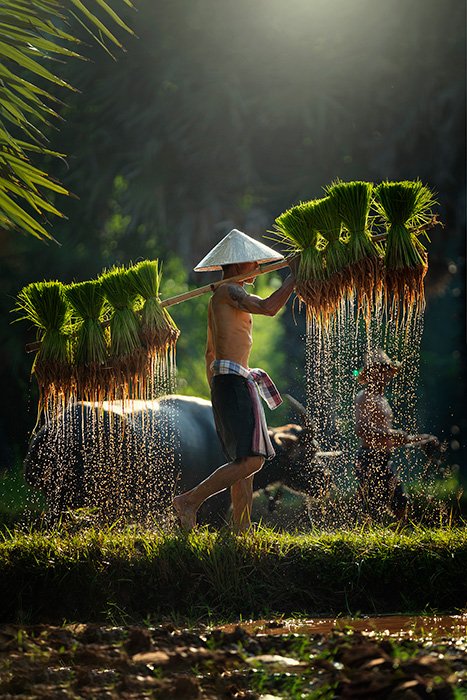 7. As I can see, you shoot landscapes as well. How important do you believe it is for a landscape photographer to love nature, not just the results?
When we talk about landscape photography, it's all about light and here my favourite is golden light. It is always a limited period of opportunity to shoot. So I get plenty of time to feel the nature. You have to love nature to understand it. The seasons, flora & fauna, sky & clouds, water bodies are the elements of nature. When you start observing it deeply, you can find unique compositions hidden. You can shoot at the same place number of times as different elements will be powerful at different times. You can find beauty in small things.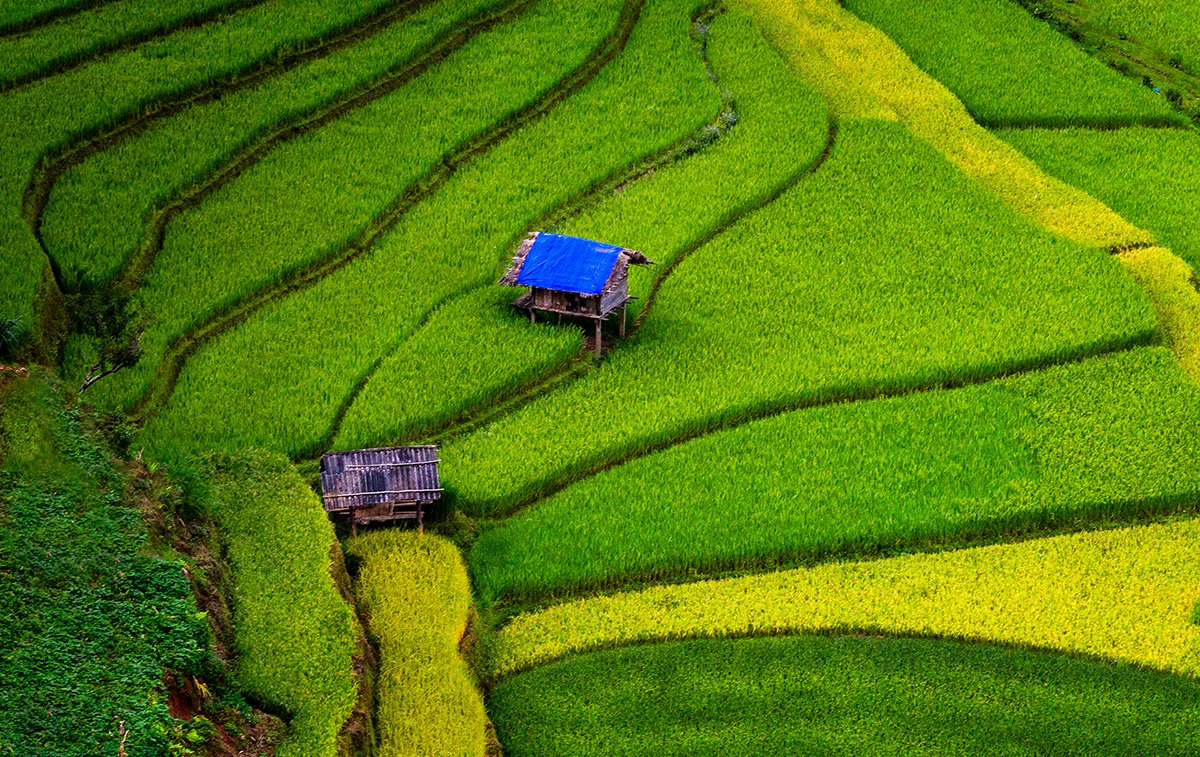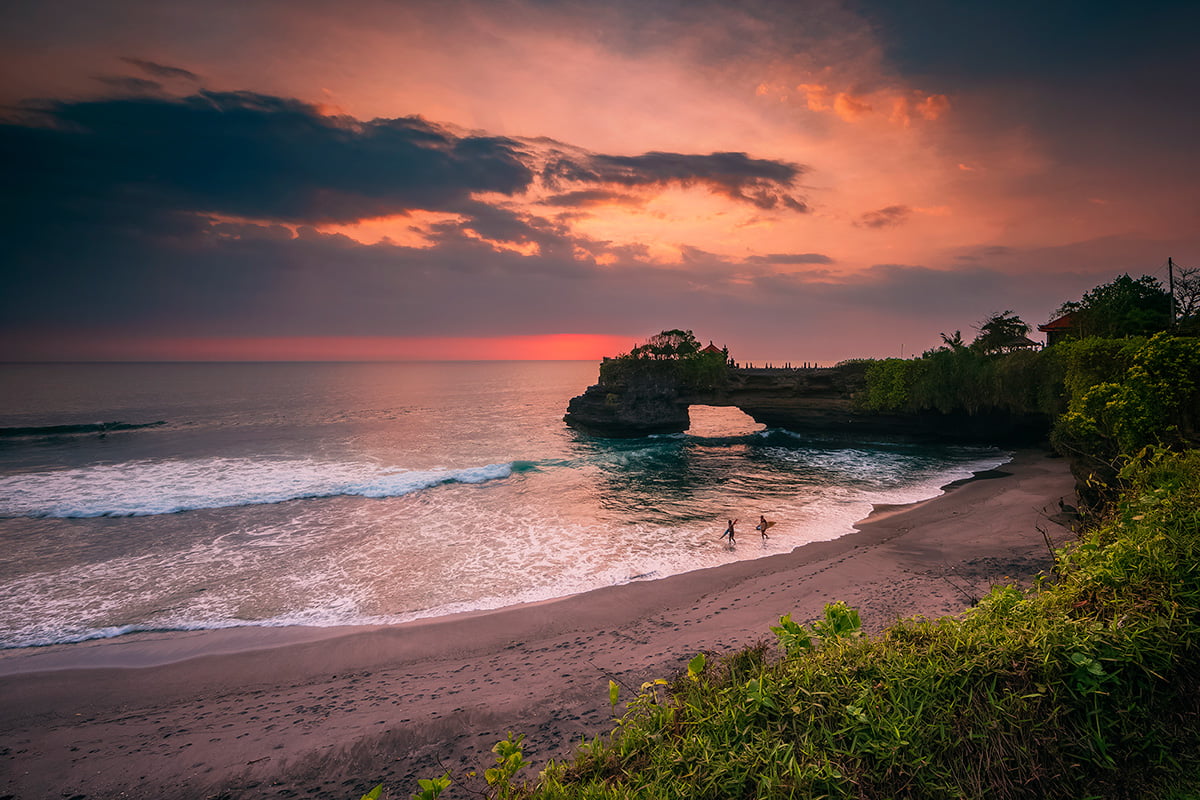 8. Being a Travel photographer, you have experienced lots of gear selection dilemma before every trip. How do you prepare yourself?
Before I visit the place, I study the photographs taken at that place. It helps me to understand the culture, people & their tradition, the seasons, landscape, the lighting conditions and the selection of the lenses to carry.
9. What equipment do you typically carry in your travel camera bag? Or what is your go-to gear?
My go-to gear for landscape is Sony a7r Miii with 16-35 f/2.8. Occasionally I use 70-200 2.8 GM. For street, I carry 24-70 mm & 85 mm. I use lee filters for the long shutter. I do have a drone too but I don't carry the same always.
10. Okay, so you have a drone as well. How did you get involved in drone photography?
Bird's eye view photographs attracted me towards the drone. But it's not yet much explored by me. If it's a drone, then it will be only drone photography. Due to restrictions on the drone, I don't always carry it. I find drone more challenging because you can't compose shots from the ground. First, you go up, then frame hunting exercise starts and with shorter battery life it's tougher.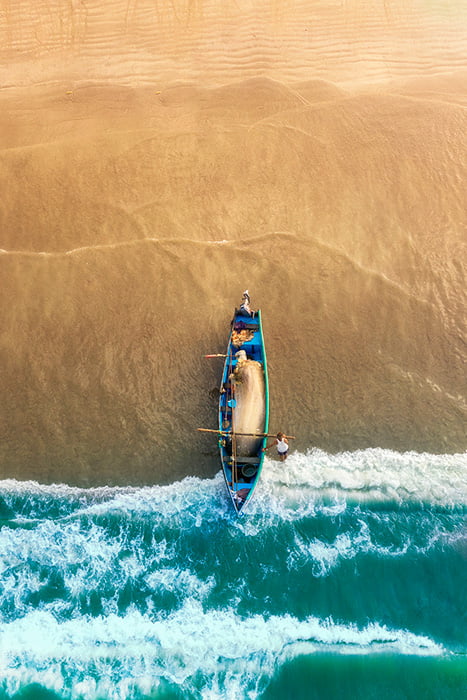 11. As you are a drone user, how do you see the drone technology expanding or changing in upcoming years?
Hopefully, restrictions on the drone will ease as it's expanding its use in farming and goods delivery. I think in future they will be more smart, robotic & automated.
12. Do you have any guiding principles that you follow when you're making pictures? Is there an underlying philosophy that binds all your work together?
In my street/travel portraits, I love to capture emotions. I prefer to click without disturbing them. I like to show colour contrasts, patterns & the drama with light, these you can see in all of my photographs.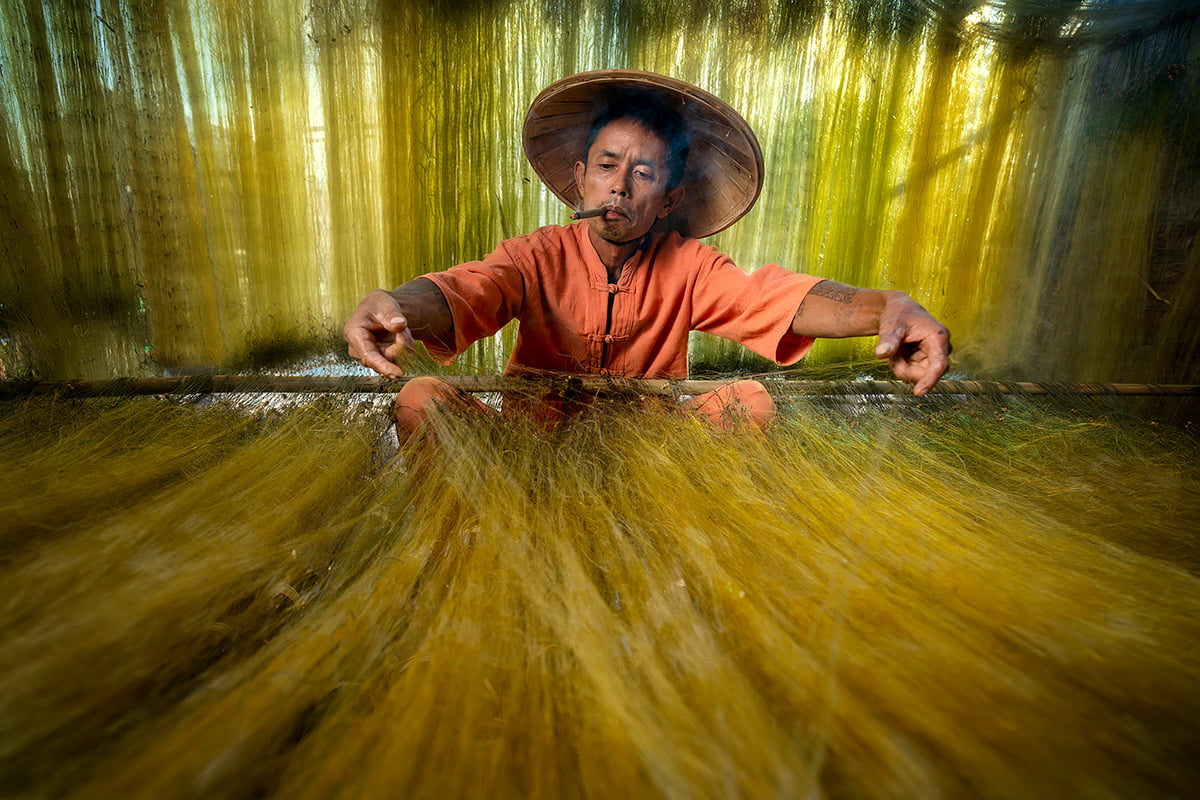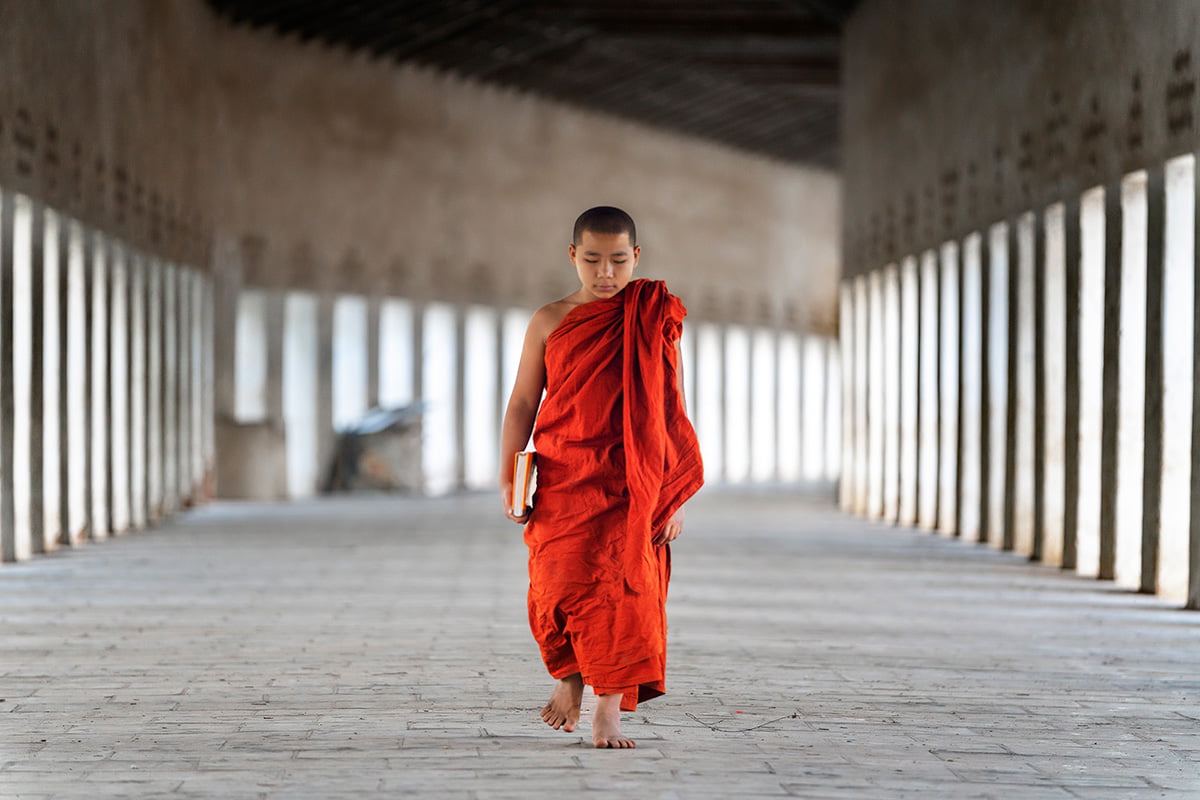 13. What's the craziest or most inspiring encounter you've had?
One incident I remember while travelling to Vietnam. We were stuck by mudslides in mountain due to heavy rains, either we had to head back or find some solution. After some efforts, we managed to get a heavy dumper. Climbed on it like monkeys and drove through, our vehicle was toed behind. It was scary as well as exciting. On the spot decision making is very crucial.
14. The world is full of amazing places and photo opportunities – what are some of the countries or regions you would like to visit, and photograph, in the coming years?
The World is beautiful and after the pandemic of COVID-19, it will be more clean, green and pollution-free. In near future, Leh Ladakh & north-east India is on the radar. Internationally, I would love to go next to Morocco and USA during the fall season.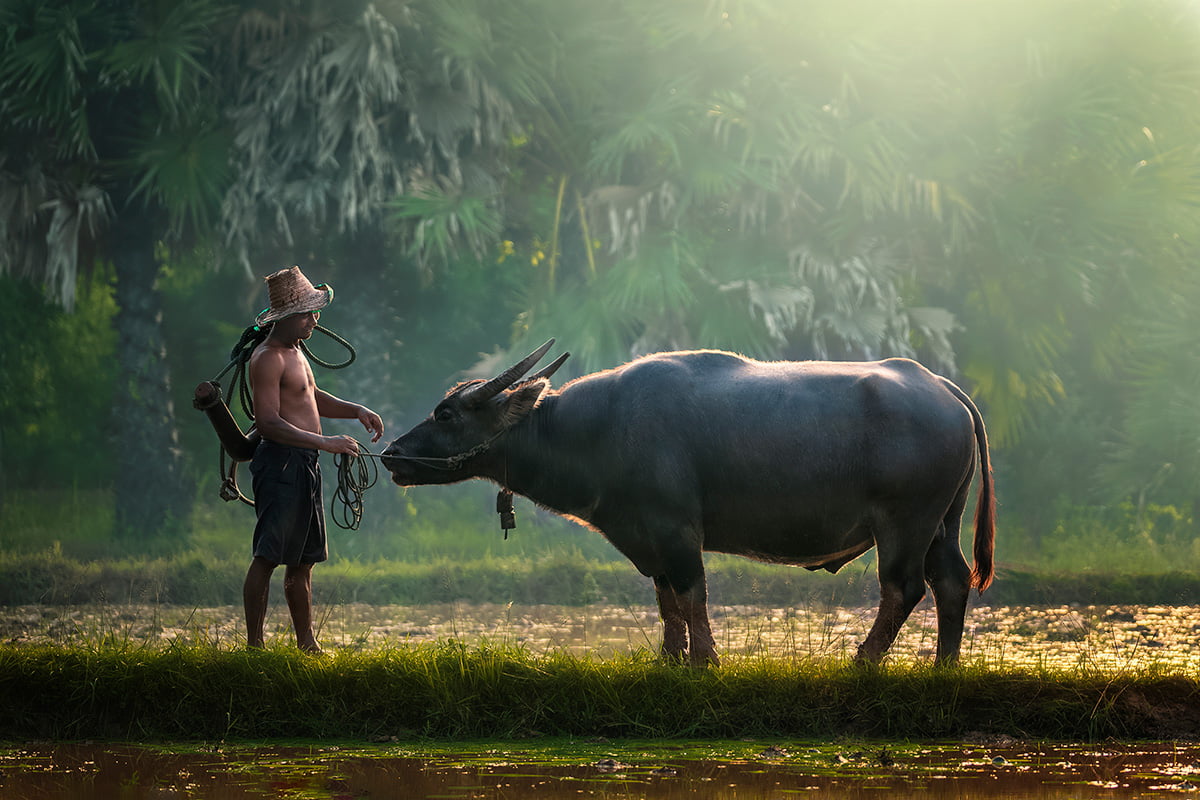 15. As per you, what characteristics must a travel photographer possess?
As a travel photographer, you should be open to all situations and options. It can be anything from a missed/cancelled flight to natural/political calamity or a pandemic which shattered all the travel plans for sure. Have to keep yourself calm and face the situation. You have to make most of it from whatever you have in front of you. Your passion should surpass all the hurdles. Always blend with the surroundings and don't become a focal point yourself.
 16. Let's wind up with the social media aspect of photography. What are your personal thoughts on Instagram as an image-making tool? Is it really helping in extrapolating talents, but we can't deny that it is playing a significant role in shaping the future of photography?
If we talk about social media, then Instagram is in the top position as this is not the platform only for the photographer. The painters, mural makers all can be followed here. Every art has more than one dimension, one can grow here looking at other dimensions too. Here you are known for your work.
As cell phones are developing with pretty good lenses, more people are exploring social media. It's a mixture of pro, amateur & very creative photographers you can find on one platform.
The only trap is falling to pray for more likes and followers. People tend to do what others like and stop exploring. We have also stopped seeing our photographs printed on paper. Be yourself, do what you like. Self-satisfaction is more important. Cherish your passion to fullest. Don't fall prey to the ongoing trends instead create your own style. Be passionate…Keep learning!!!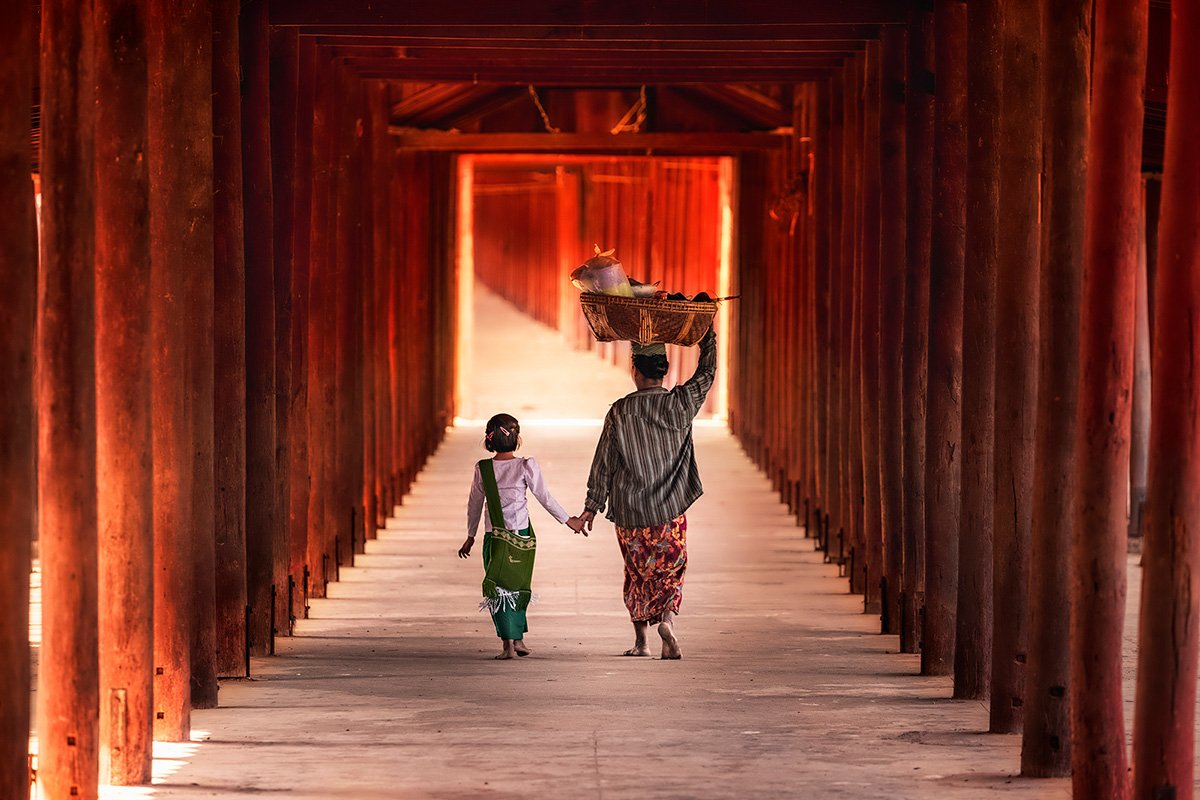 The article has been edited by our sub-editor Amrisha Saha.
You may also like our other interviews