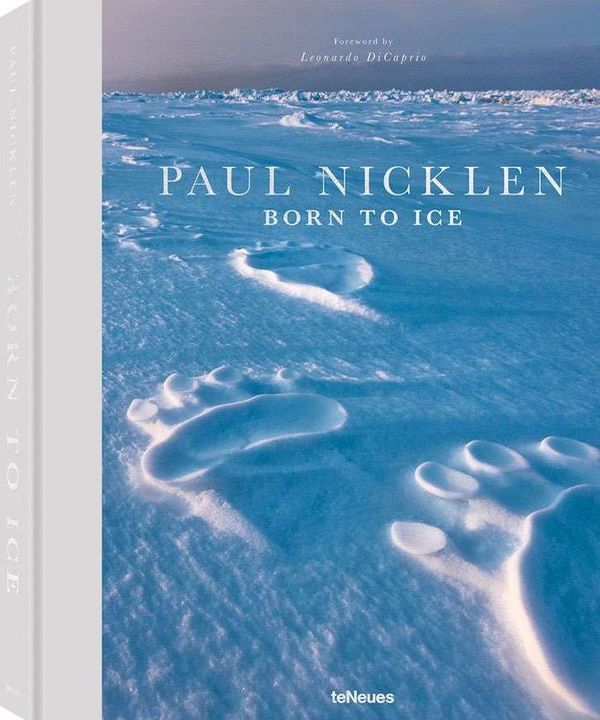 By Paul Nicklen
Born To Ice
Graphic Novel
Ours is a water planet—every second breath we take is drawn from the sea. But today, our oceans are at the limits of their resilience. What we do—or fail to do—within the next five years will determine our fate for the next ten thousand. Therefore, I cofounded Sea Legacy, an organization that, with your support, can change how this story ends.
Best Selling Author
Paul Nicklen
Sea Legacy co-founder, National Geographic photographer, acclaimed ocean conservationist, and TED Talks favourite, Paul Nicklen traces his extraordinary love affair with the polar regions in his most recent book, Born to Ice. His powerful images of iconic arctic and Antarctic wildlife and scenery, coupled with his inspiring photographic storytelling, blends ethereal beauty of the icy landscape with a compelling call to action. The Arctic is in Paul Nicklen's blood. Raised on Baffin Island, Nunavut, he grew up in one of the only non-Inuit families in a tiny Inuit settlement amid the ice fields, floes, and frigid seas of Northern Canada.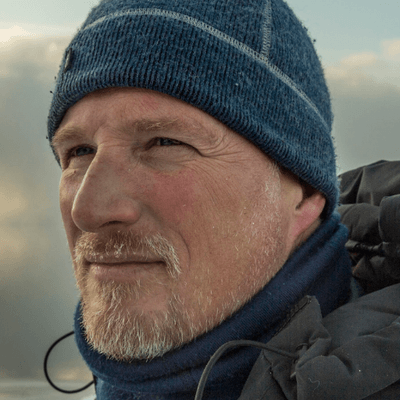 At an age when most children are playing hide-and-seek, he was learning important lessons on survival: how to read the weather, find shelter in a frozen snowscape, or live off the land as his Inuit neighbours had done for centuries. Today, Nicklen is a naturalist and wildlife photographer uniquely qualified to portray the impact of climate change on the Polar Regions and their inhabitants, human and animal alike. Whether he is diving off the floe edge in the Canadian Arctic or sitting on a piece of glacial ice in Antarctica to scout for leopard seals, Paul Nicklen goes to great lengths and depths to secure his award-winning images of life in the polar regions. This National Geographic-featured photographer and conservationist never shies away from extreme and challenging conditions as he feels urgently compelled to connect a global audience to the species and ecosystems he cares so deeply about. One of the world's most acclaimed nature photographers, Nicklen focuses on marine wildlife and polar environments. For Nicklen, we must act now to save Earth's delicate ecosystems and the precious diversity of life. Combining some of his most extraordinary photographs with personal experiences—educational and inspirational—this stunning Paul Nicklen photo compendium is both a remarkable collection of nature photography and a passionate rallying cry to stand up, have a voice, and enact positive change for our planet.
This is a photographic art book; it is by no means fluff or without literary merit. There is a strong message conveyed both in the text and the spectacular images. Paul Nicklen wishes that by sharing his life's work in the Arctic and Antarctica that we will see what we gain to lose if we do not share in taking steps — small or significant — towards protecting these valuable ends of the globe.
The book is divided between the Arctic and Antarctica. Paul begins by sharing his childhood and how he came to be a National Geographic photographer as well as his passion for these regions. He also talks about some of the key experiences he has had. He talks about these fragile landscapes and that it's not too late, if we collectively work towards preserving the sea ice.
He invites the reader/viewer into his world through his powerful photographs.
In the second section on Antarctica he details further about his experiences with all forms of life in Antarctica and how they are also interconnected. He certainly opened my eyes to some things I had taken for granted and now some of the purchases I make, I will be giving myself a check before making certain decisions. His message always focuses on hopefulness and the positive.Before leaving you to view the second half of the book, Paul Nicklen leaves you with his message,
My wish is that the awe-inspired images and stories within the pages of Born to Ice will help you to also fall in love, as I have, with the special magic of the Polar Regions. My greatest desire is that together, as humans who have real power to make a difference, we can commit to keeping these magnificent places sacred.
It is written in English, French, and German within this one book.
His photographs will certainly give you a sense of awe. His stories will clothe that sense of awe.