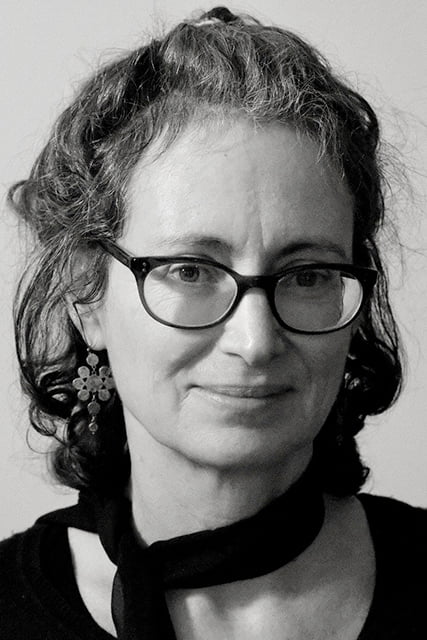 Motivator
Julia Coddington is an internationally recognised street photographer from Australia. She is co-founder of the Unexposed Collective, an online platform featuring Australian women and non-binary street photographers.  She is also an administrator of womeninstreet, a growing international community of women street photographers.  
Julia is a member of the Little Box Collective and is a nominee for the 2020 Leica Oskar Barnack Award. Julia's work has been exhibited internationally and she has been a finalist in international street photography competitions. She has exhibited her work in Australia and overseas and has been featured in street photography magazines and interviewed on several photography podcasts. 
Julia has judged a number of photography festival competitions, including Miami Street Photography Festival, Street Foto San Francisco and the Italian Street Photography Festival.
She has also curated several exhibitions, including the 'Exposed' exhibition at the Head On Street Photography Festival in Sydney, the 'Two Way Street' exhibition in San Francisco and the upcoming 'Double Trouble' exhibition at Head On in Sydney in May and November 2020.
Julia teaches workshops internationally and in Australia with her partner Gerry Orkin.
Awards
Nominee for the Leica Oskar Barnack Award 2020
Honorary Membership Calcutta School of Contemporary Photography November 2019
Prize Winner, Brussels Street Photography Festival October, 2019
Prize Winner, London Street Photography Festival, August 2019
Finalist, Street Foto San Francisco, June 2018
Finalist, Aussie Street Competition – Head On Sydney, May 2018
Prize Winner, Aussie Street Competition – Head On Sydney, May 2018
Finalist, Italian Street Photography Festival, April 2018
Exhibitions
Women Street Photographers Exhibition New York December 2019 and December 2018
Women Street Photographers Exhibition @fotoartfestival in Bielska-Bialo, Poland, October 2019
Womens Street Photographers Exhibition, Kuala Lumpur, August 2019
Womens Street Photographers Exhibition, Sofia, May 2019
Curator, 'Two Way Street' exhibition of diptychs by Women in Street photographers, Street Foto San Francisco, June 2019
Curator of 'Exposed' – an exhibition of works by the Unexposed Collective at the Head On Festival, May 2019
Loud and Luminous, Contact Sheet Gallery, April-May 2019
Head On 2019 – Solo Exhibition, May 2019
Street Sans Frontieres Exhibition, Paris, May 2018
Festivals
Judge, Street Foto San Francisco, June 2019
Judge, Italian Street Photography Festival, Rome April 2019
Judge, Miami Street Photography Festival, December 2018
Guest Presenter and workshop leader, Street Photo Milano, May 2018
Guest Speaker, Loud and Luminous, Melbourne, March 2018