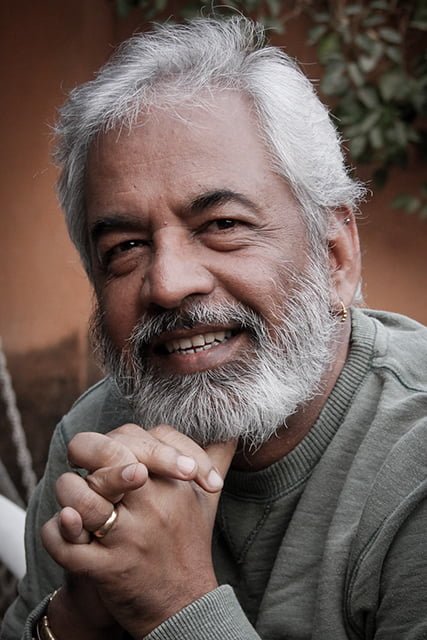 Advisor
Dinesh is one of the most prestigious senior commercial photographer, mentor and teacher from the industry. Dinesh is a Co-Founder and Managing Trustee of Nazar Foundation, which has been set up to promote Photography as an art-form. And is also a Co-Founder and one of the Creative Directors of the Biennale 'Delhi Photo Festival,' the first 3 editions of which was held very successfully in Oct. 2011 and Sep 2013, and the 3rd edition that concluded in Nov/Dec. 2015.
He is actively involved in Photography education and has been visiting faculty at Jamia Millia – Delhi, Symbiosis – Pune and The One School – Goa. He is also a Visual Consultant with Sahapedia and Co-Director of Dhrish Academy of Photography. Dinesh's personal work has been shown in both Solo and Group Exhibitions. Some of these are:
SOLO EXHIBITIONS 
"In my own World" shown at IIC, Delhi; NCPA, Mumbai; Oxford Gallery, Kolkata; Varanasi and Bangalore.

"Living Faith" exhibited at India Habitat Centre, Delhi and Oxford Gallery, Kolkata in India. Also at Sundaram Tagore Gallery in New York and by the Asia Society in San Francisco, USA.

"In my own World 2" shown at India Habitat Centre, Delhi.

"Colours – an Indian Language" shown at the World Economic Forum, Davos, Switzerland.
GROUP EXHIBITIONS 
"Divine Facades" – Architectural Photography from India at Impressions Gallery, York and Pitshanger Manor Museum, London. Also toured England and Canada for 2 years.

'Click – Contemporary Indian Photography' at Vadhera Art Gallery, New Delhi.

"3 Artists" at Falkenstern Fine Art & Atelier, Germany.

'Where Three Dreams Cross' 150 years of Photography from India, Pakistan and Bangladesh at Whitechapel Gallery, London and Fotomuseum, Switzerland.

"Tirtha – A Spiritual Journey' with Prashant Panjiar at Palette gallery, New Delhi.

"Rivers of Pilgrimage' at Siddarth Gallery, Kathmandu, Nepal.

"Growing up in India" at Mondavi Center, University of California, USA.

"Re-imaging the People of India" at India International Centre, New Delhi and in France.

"Reciprocation" with Kathryn Myers at Gallery Art & Aesthetic, New Delhi.
Besides these he has done 2 Pictorial Books – "Bazaar" and "Living Faith" – which were a result of over a decade of traveling through the traditional markets and religious centres of India through the Nineties.
His 3rd book, which had been commissioned by the Rashtrapati Bhawan and Sahapedia, is "Right of the Line – The President's Bodyguard" and it's about all aspects of the life and duties of the oldest regiment of the Indian Army, ranging from the pomp and pageantry to the passion and camaraderie of the men and their horses. This has been launched in Oct. 2015. Following the success of this, he was commissioned to work on "Life in Rashtrapati Bhawan" by them, which is his 4th Photo book and has been published in Dec. 2016.