Interview with documentary photographer
Pravin Tamang
Travel and documentary photographer Pravin is deeply fascinated with the interaction between people and the places they live in. He believes the process of making an image is as important as the final image itself.
Interviewed by Mrinmay Nayek
Photographs by Pravin Tamang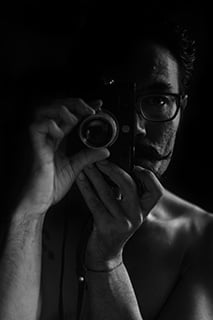 Pravin Tamang
Pravin is a travel and documentary photographer who draws his inspiration from the small and normal events of life. His images represent honest and ordinary moments that sometimes become extraordinary due to the circumstances. He lives by a quote by Brian Andreas, "Time stands still best in moments that look suspiciously like ordinary life".
He is deeply fascinated with the interaction between people and the places they live in. He believes the process of making an image is as important as the final image itself.
Pravin derives his inspiration from the masters like Sebastião Salgado, Sally Mann, Fan Ho and Elliott Erwitt. He now lives in a small village at his farm in rural Darjeeling.
In this interview for Exposure, Pravin talks to our program manager & editor Mrinmay about his journey of photography.
1. Let's start from the beginning, how did you get involved in photography? Tell us about your journey of photography. Is there any childhood memory that inspired you to take photography seriously?
I used to travel a lot professionally to these amazing places and always thought my memory will be enough to remember those places and moments. Apparently, my memory wasn't that great, so I decided to buy a camera and capture those beautiful places and moments. My first camera was a film camera named Vivitar I bought in Old Delhi. That kicked off my passion for photography to some height. Soon enough, I saved enough to buy a Digital SLR that came with a versatile kit lens. As a child, I remember my father borrowed a TLR when our family went for an outing and he made images from it. I was fascinated by the image it projected on the viewfinder.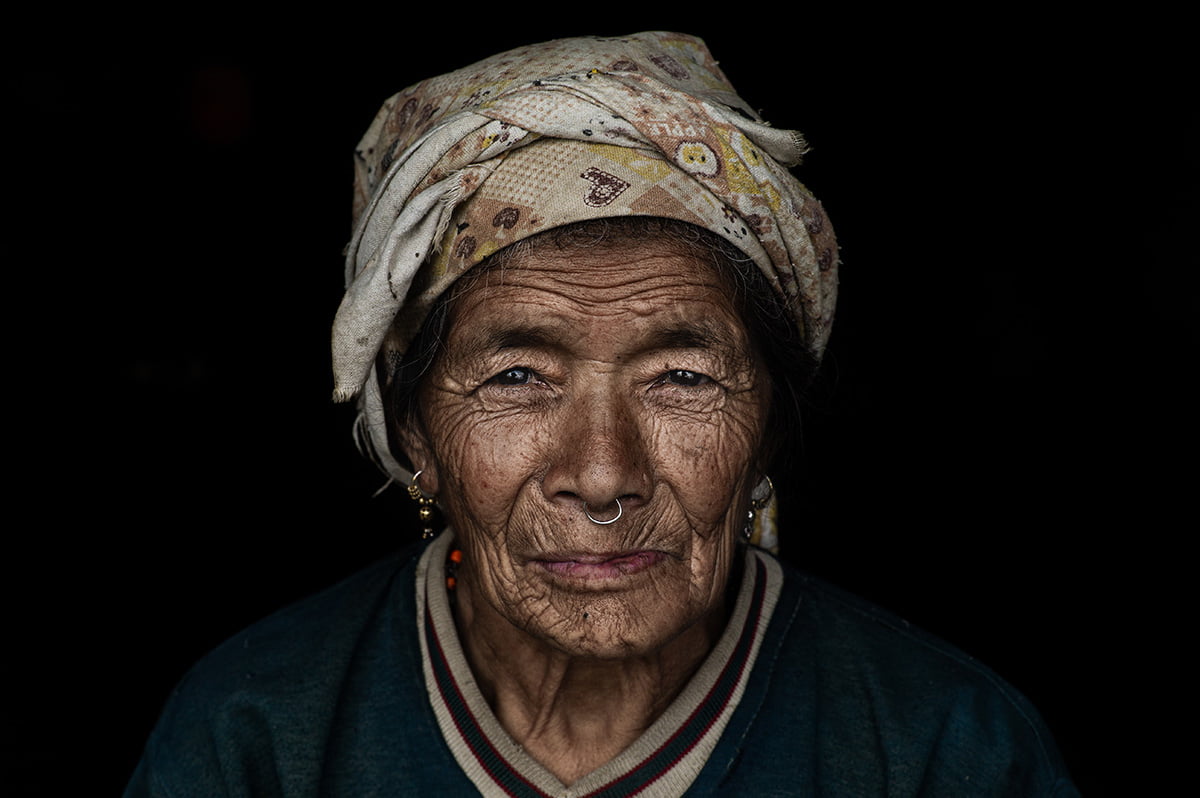 2. So, you are a people photographer, how do you choose and approach your subject? And how you get attached to them, mostly while you are shooting portraits?
Yes, I love capturing images of people and their emotions. On the streets, I obviously need to be quick and candid, but on serious portrait shoots, I research a lot first. I visit my subjects without a camera, build a rapport and then start shooting. This obviously has a great advantage since by then I would know the person up close and it is easier to shoot them once they are comfortable with you. I'd like to think that shooting portrait for me is not a one-time affair, I keep revisiting the same subject and series time and again, it pays to personally know your subjects well, you are a friend and not just a photographer.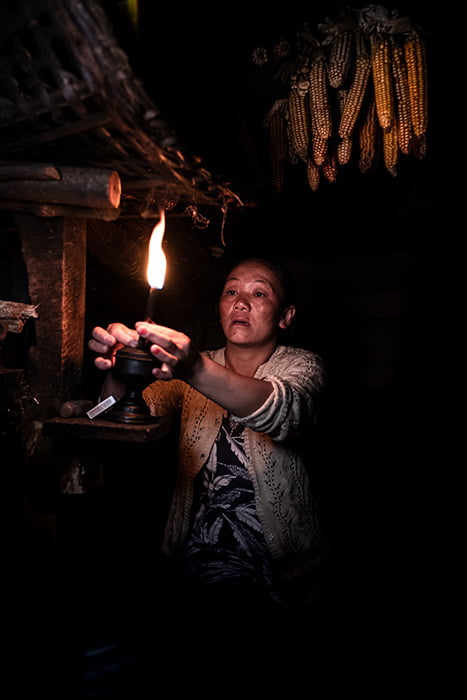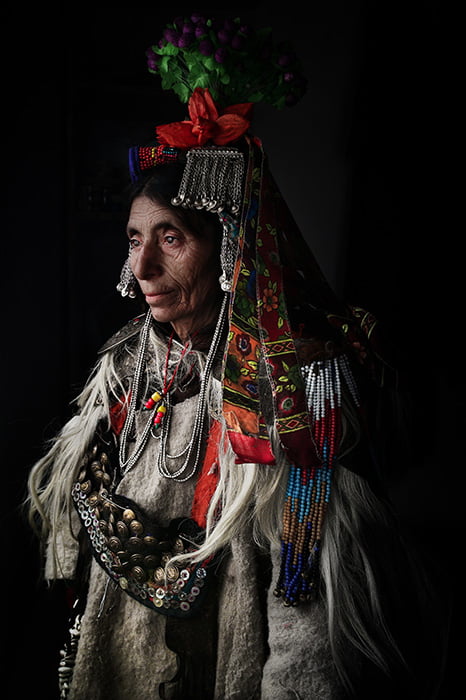 3. How do you choose your subject for a portrait shoot?
I don't have a set process for the selection of my subjects. During my travels, I have come across many faces that instantly ignite a sense of curiosity, they are mostly strangers but everyone can be befriended with a little bit of empathy and light conversation. I have shot images of Dhabawala, chaiwala, coffee farmers and cigar rollers with the same approach.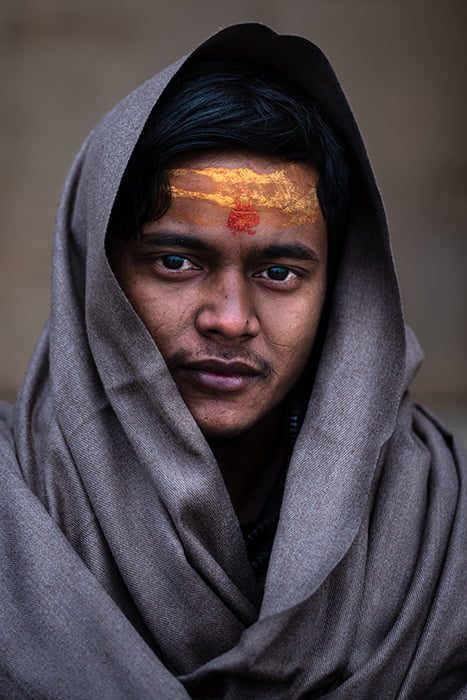 4. I found that you have an interest in travel photography also, so what do you want to show through travel photography? And how did you get attached to that?
A major part of my life and career was spent on travelling and I feel pretty lucky about that. With my travel photos, I strive to project a sense of place and inspire people. If my images inspire people to imagine themselves being there then it is a success.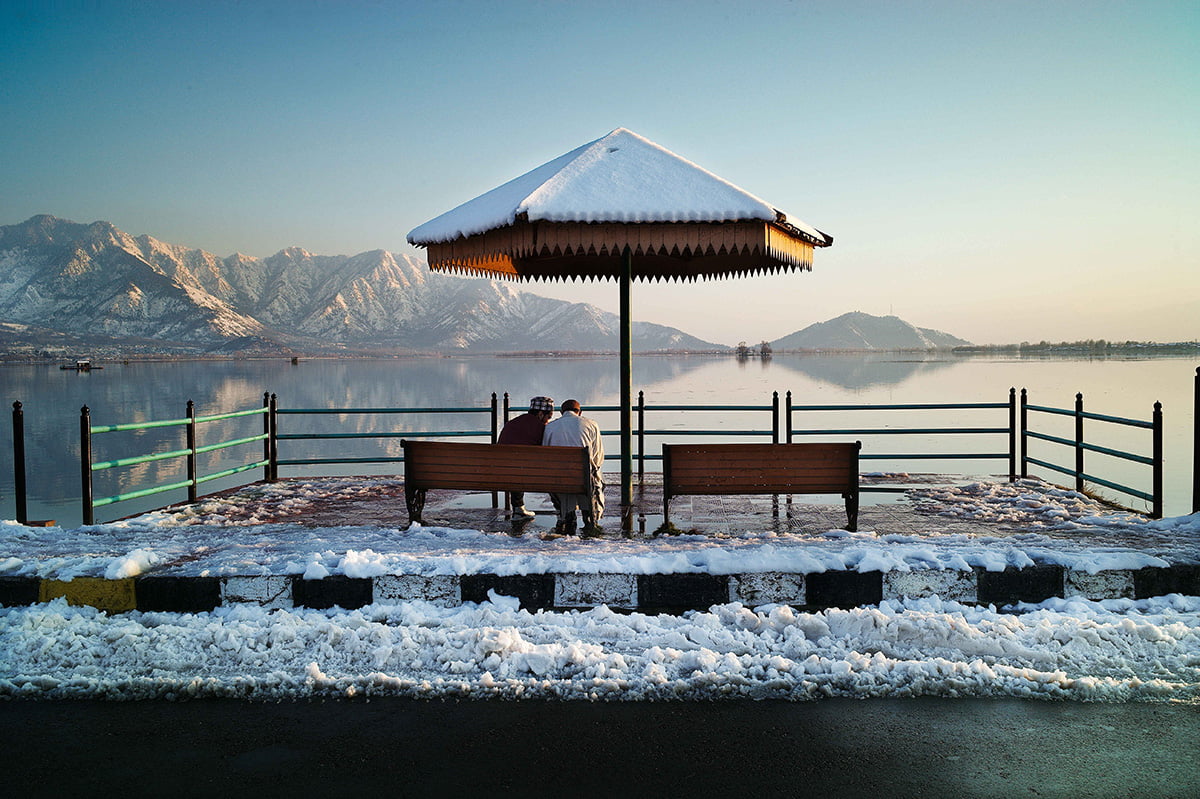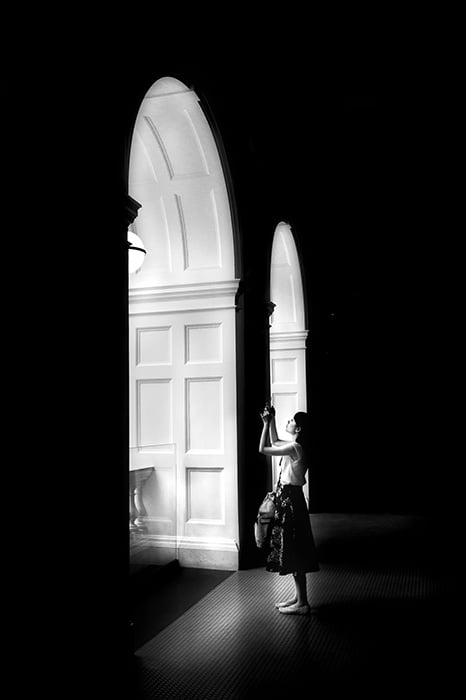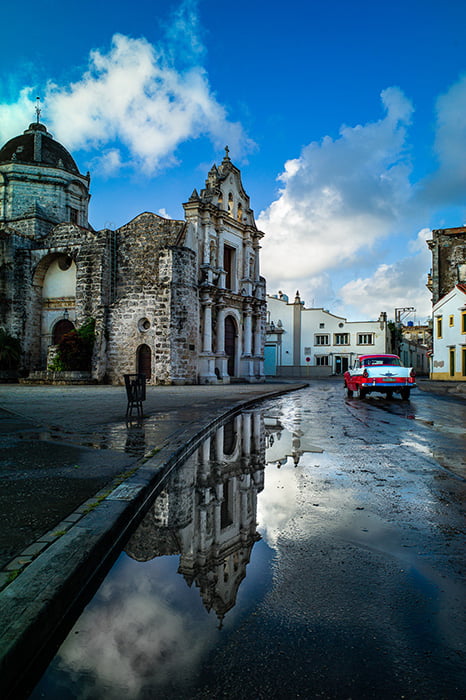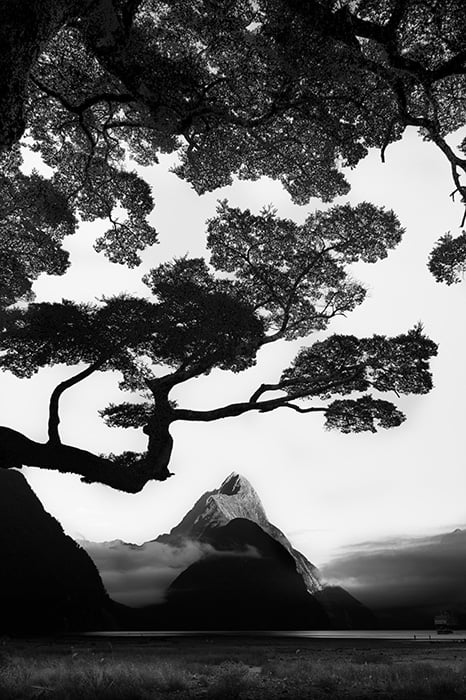 5. I got awestruck by one of your works that is your son Aviv's birth. Normally in these kinds of situations, it's very difficult to keep yourself calm, especially when your wife is unconscious laying in the operation theatre. Why did you decide to document this and how did you prepare yourself?
Documenting Aviv's birth is the toughest assignment I have done till now. The emotions, vulnerability and sense of uncertainty all add up to making you nervous and on top of that, you also need to justify why you are there as a husband, soon-to-be-father and an artist.
My wife (who is also a professional photographer) knew we would want to document the birth of our son. Convincing the doctor was also easy but taking a hospital (that never had a photographer father inside the OT) into confidence was a challenge initially, both of us were adamant that I would shoot a series there. I got engaged in some documentation process while my wife was already in the OT, she texted and called me to come immediately inside, I had to rush to her and was given 15 minutes to shoot under the very vigilant eyes of the medical staff attending my wife.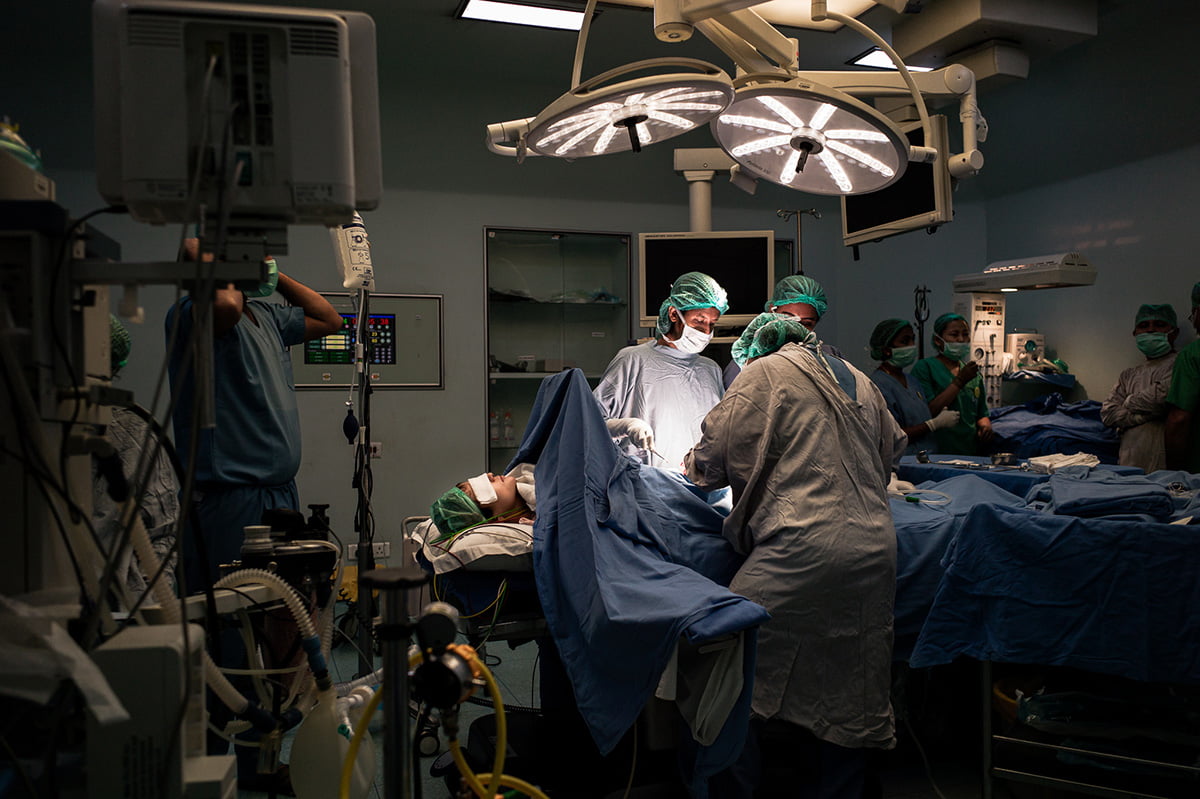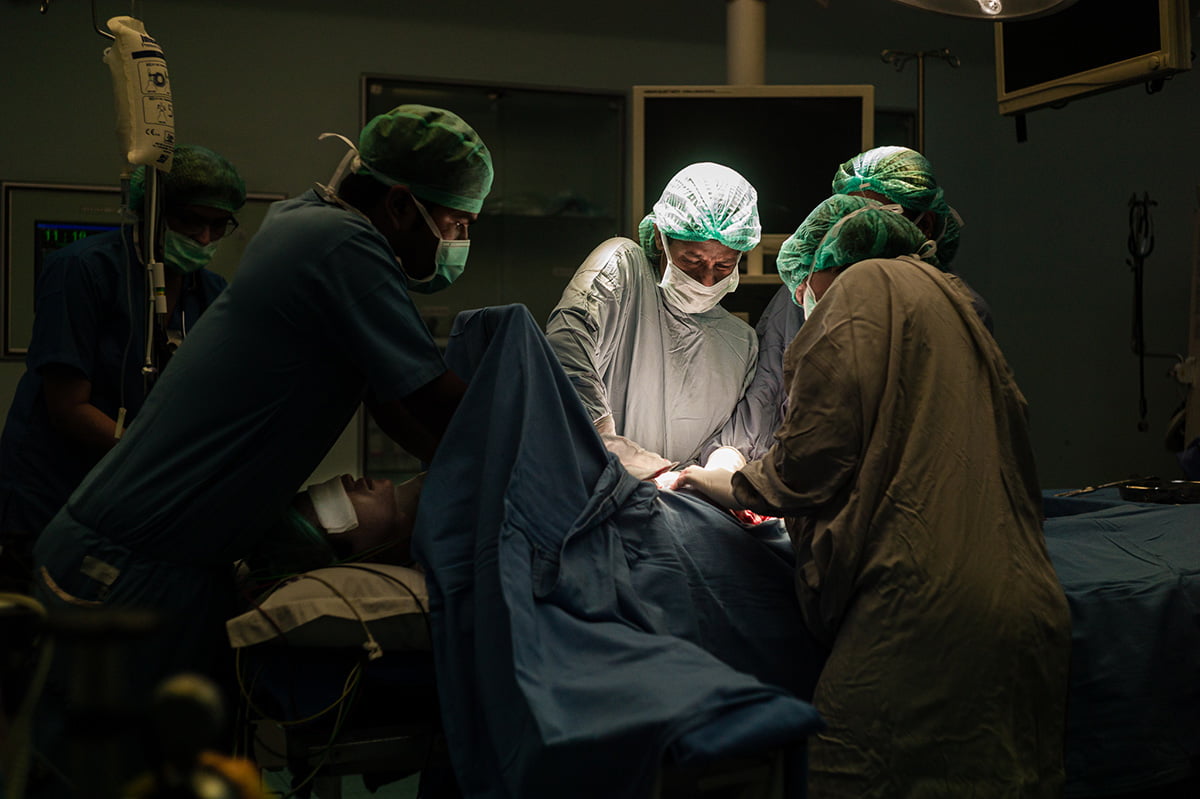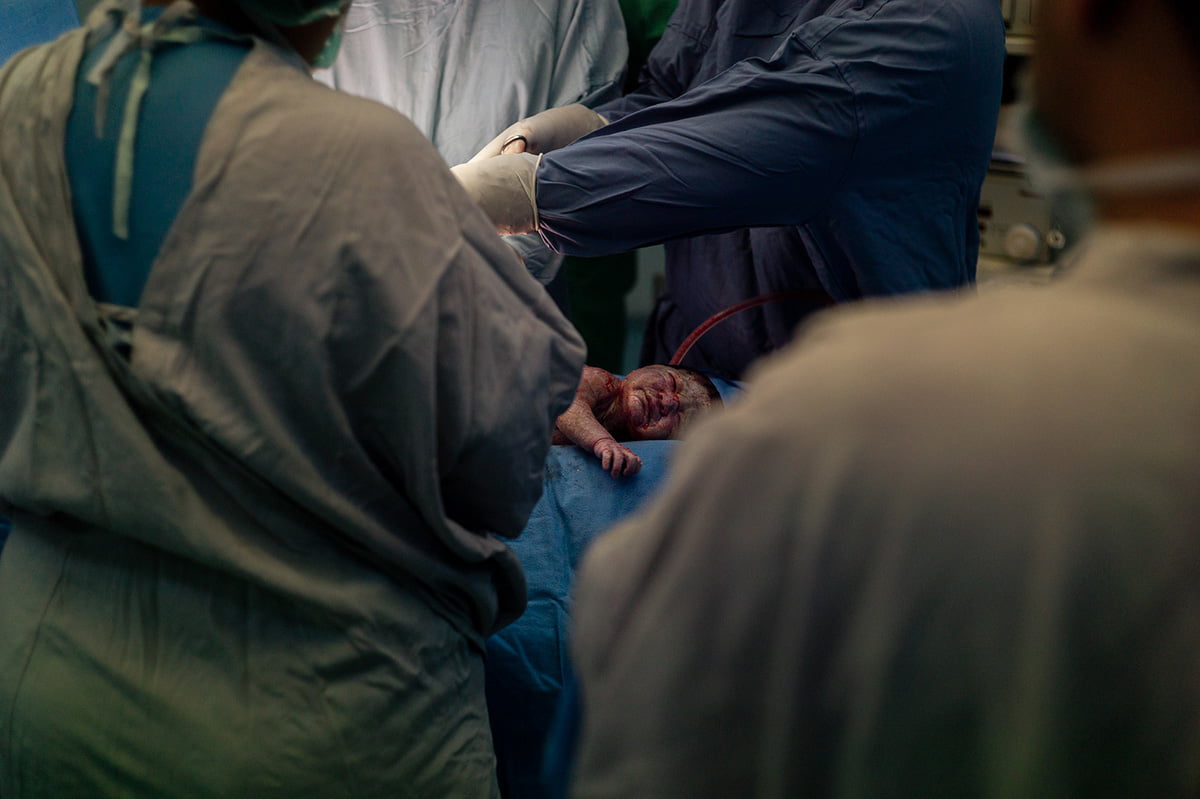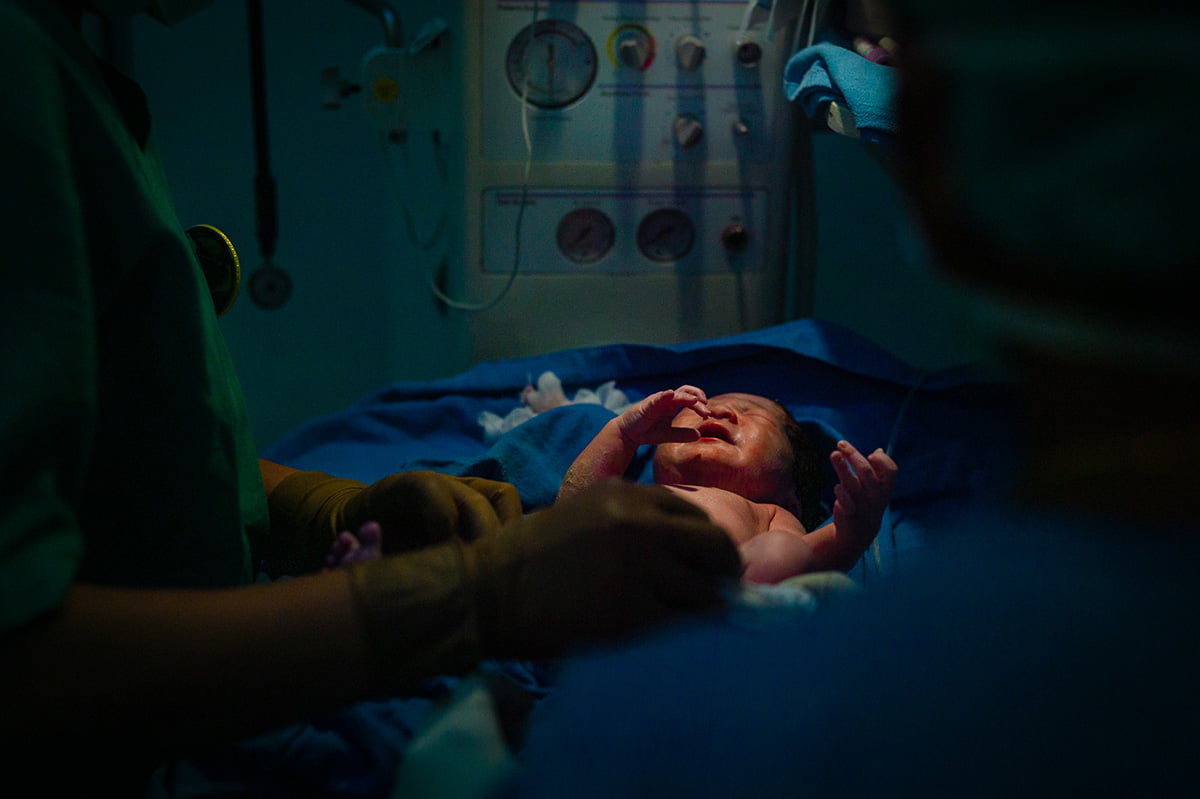 6. You have some incredible work on the miners and their livelihood of Ijen, Indonesia as well. I would request you to debrief us about this.
Ijen is known for its active volcanoes and a popular destination to watch the blue flames that emits emit out of the crevasses of sulfur mines at night. I (along with a friend) headed off to the crater to shoot these blue flames but soon enough I realized there is a bigger story to be told than the blue flames – the story of the miners, their struggle and life in the sulphur mines. I began to shoot the miners immediately after. Sulphuric gas is extremely toxic when it is being harvested. Hot molten sulphur comes out of the ceramic pipes and during the night it emits those blue flames then it is cooled off with a water hose to make it into solids. These solids are then carried on baskets from the bottom of the volcanic pit up the crater to nearby factories. This process of mining, transferring it and the people engaged in it are overwhelming. I had a heavy breathing mask on yet, my eyes were full of tears and I gasped for air. These miners conversely only have a piece of cloth in their mouths. They work all night long because it becomes too hot during the day. My intention was to tell a real human story of the struggle to people who complain about their lives being tough.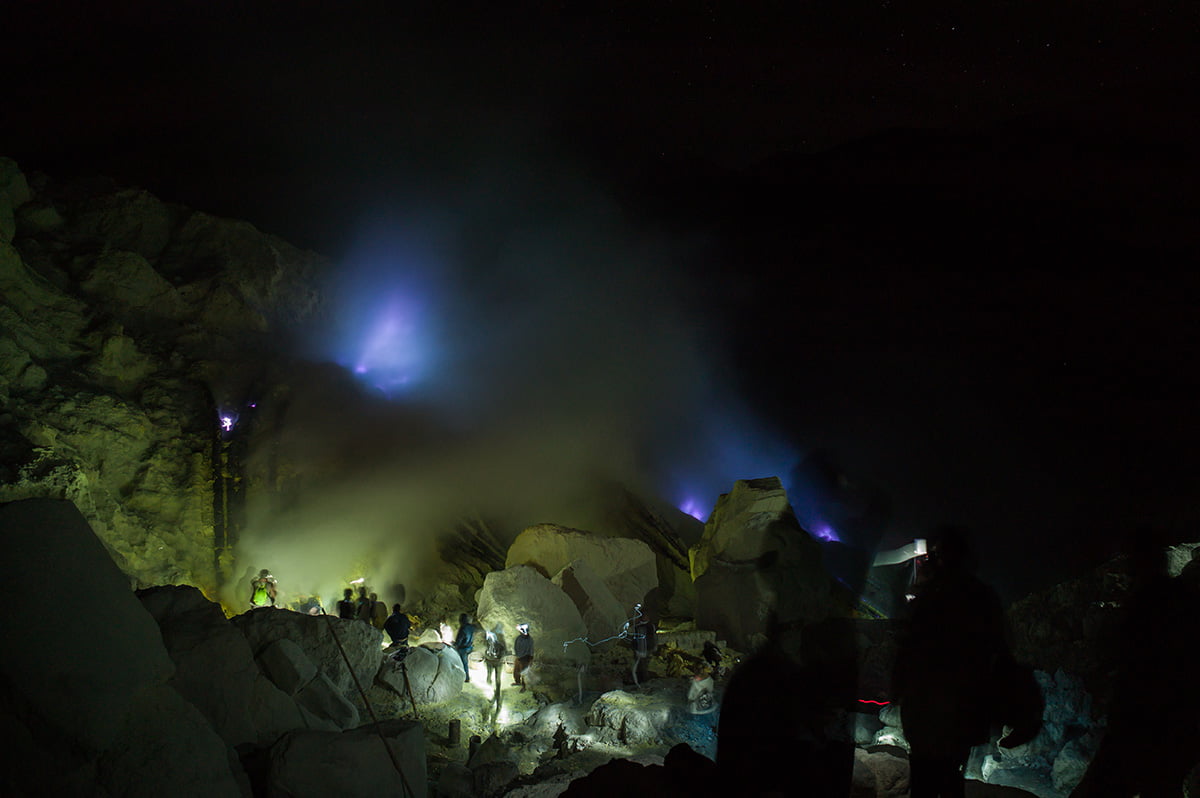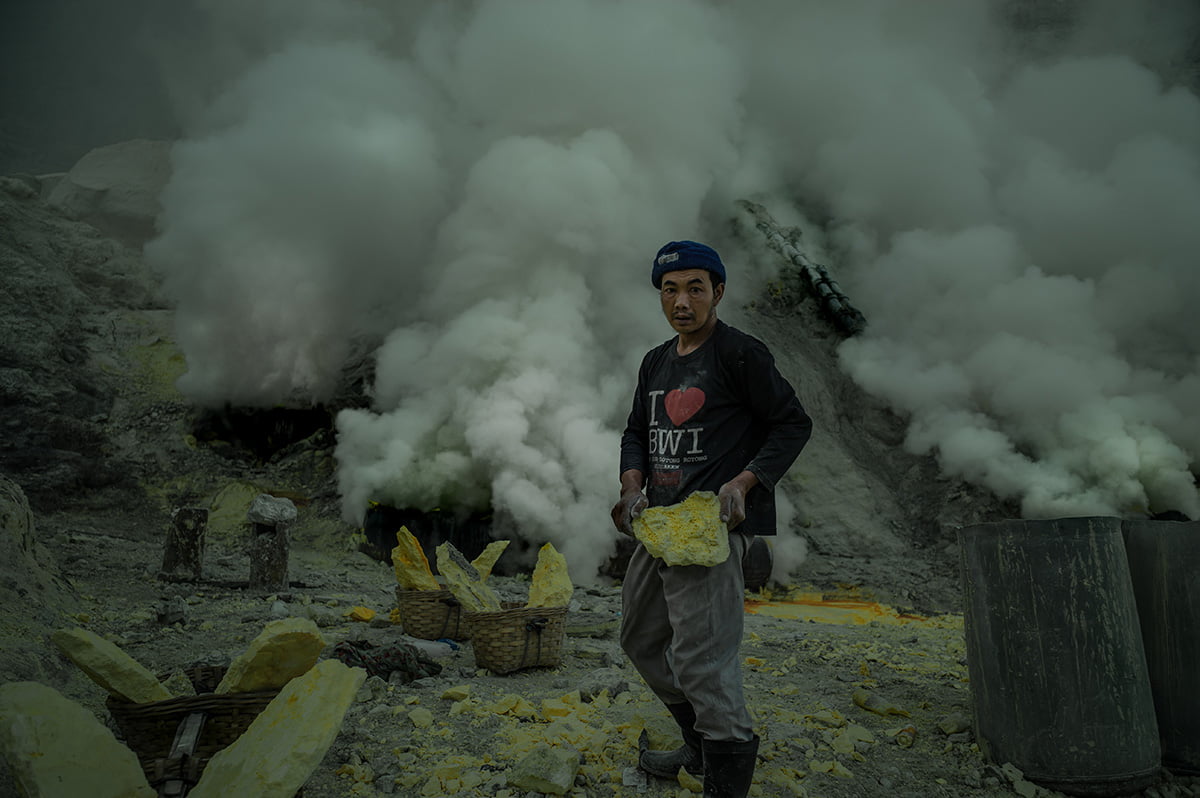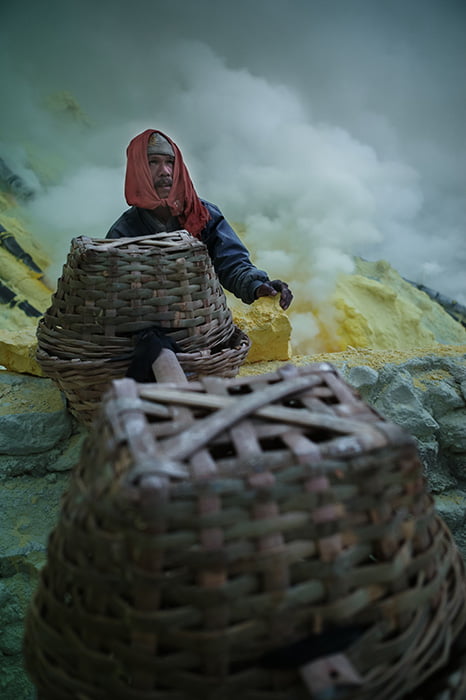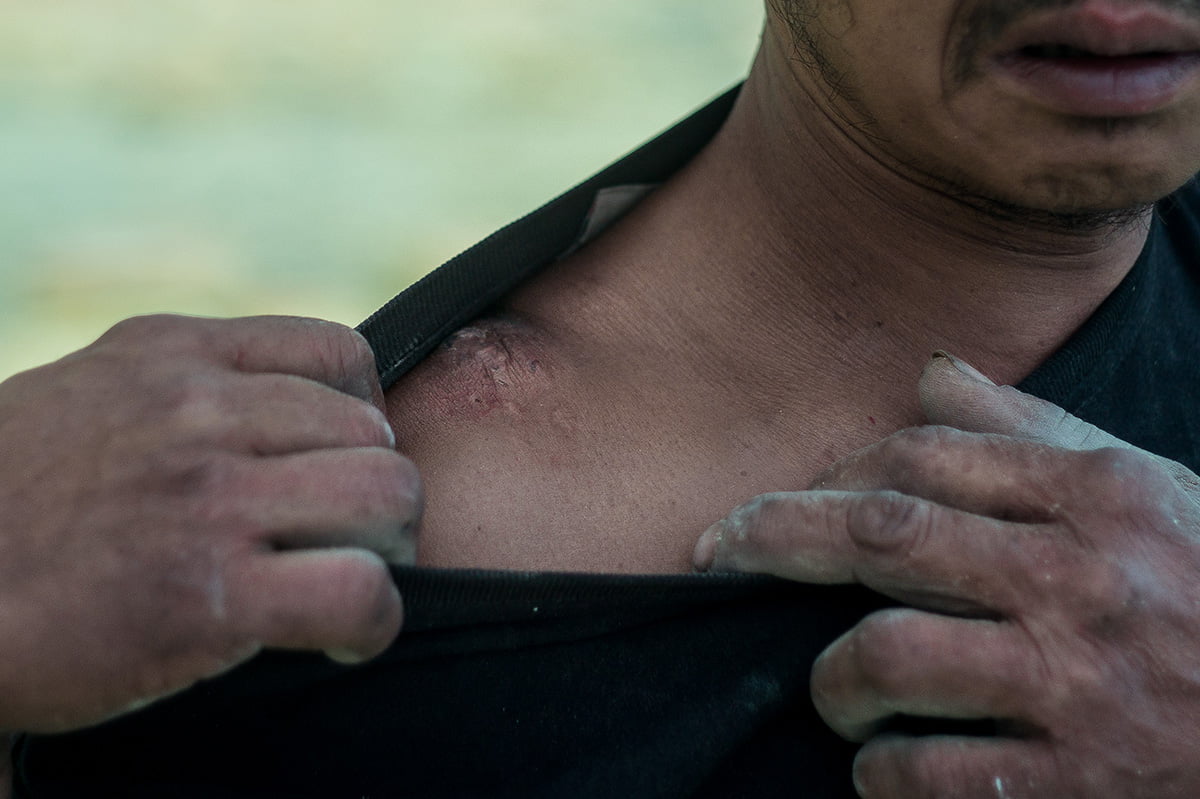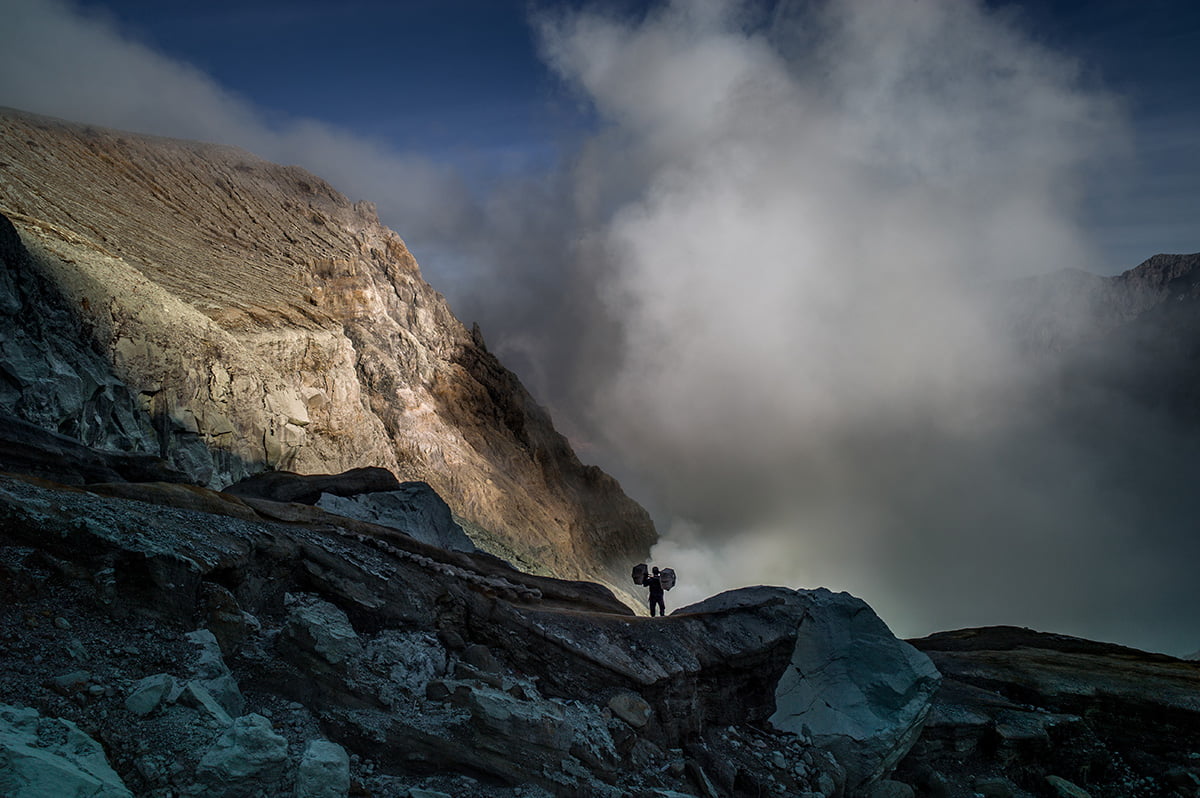 7. So what I understood is that you also have interest in street photography and visual storytelling. What do you want to say through your images?
Street photography for me is telling a simple story that happens everyday, yet it is unique every time. I believe every photographer is a visual storyteller, some have the capacity to tell a story through a single image and some does it through a series of images.
I like to take an ordinary scene in the streets and try to make it unique.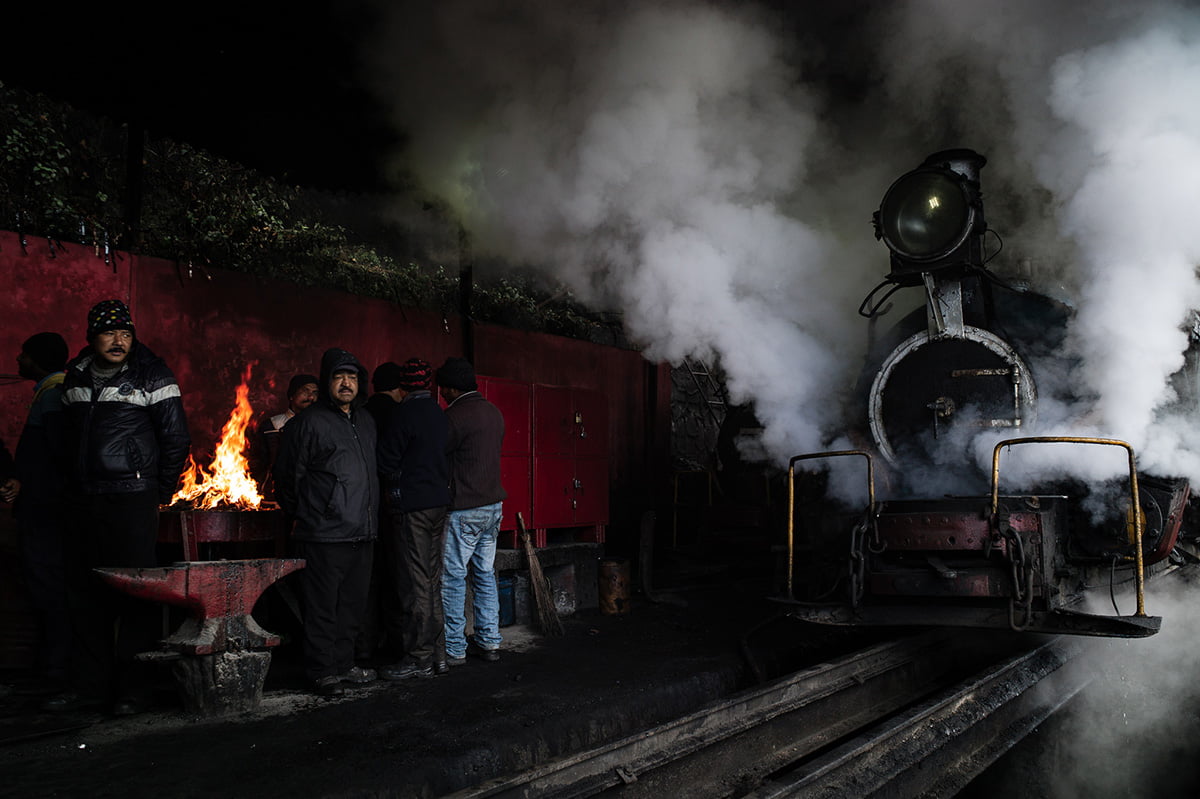 8. "Equipment plays an important part in every genre of photography"; how much truth prevails in this statement? What equipment are you currently using?
A piece of equipment is only as good as someone using it. Saying that, it does make a difference in the quality a good equipment produces. I only buy stuff that I absolutely need and if my creative vision is being limited by the current equipment I am using. I use Leica rangefinder cameras and lenses.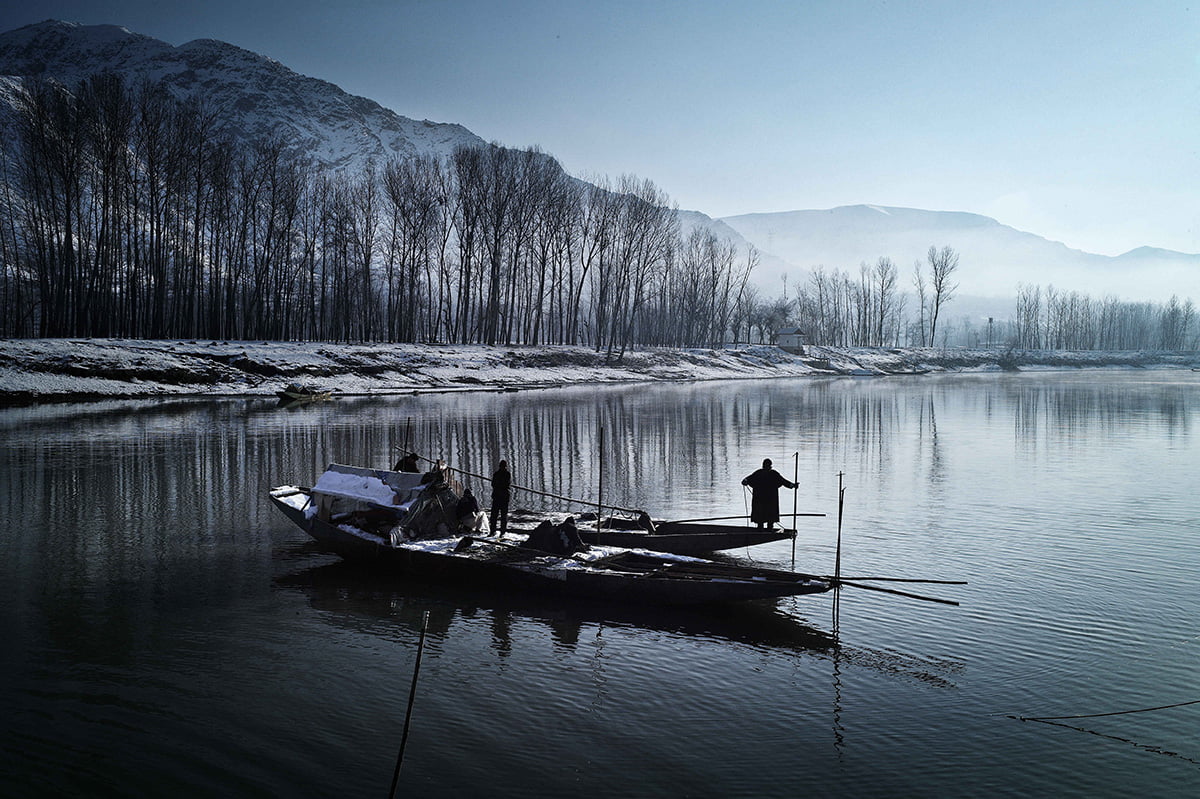 9. What power do you think a photographer carries within himself? What can bring a change in society through this powerful tool?
History is a proof that a photographer and his powerful images can change a lot of things and their course. Great photographers like Robert Capa, Sebastião Salgado, Elliott Erwitt and many more did exactly that.
Images are proof of life and its surroundings, this proofs have the power to change perspectives and notions within people.
10. "Previsualizing the frames before arriving at the site", does this help? If yes, how?
I believe it helps to set your mind to work before it happens, preparations and pre-visualization are helpful but it shouldn't restrict your creative thought process that can only happen during the time of the shooting.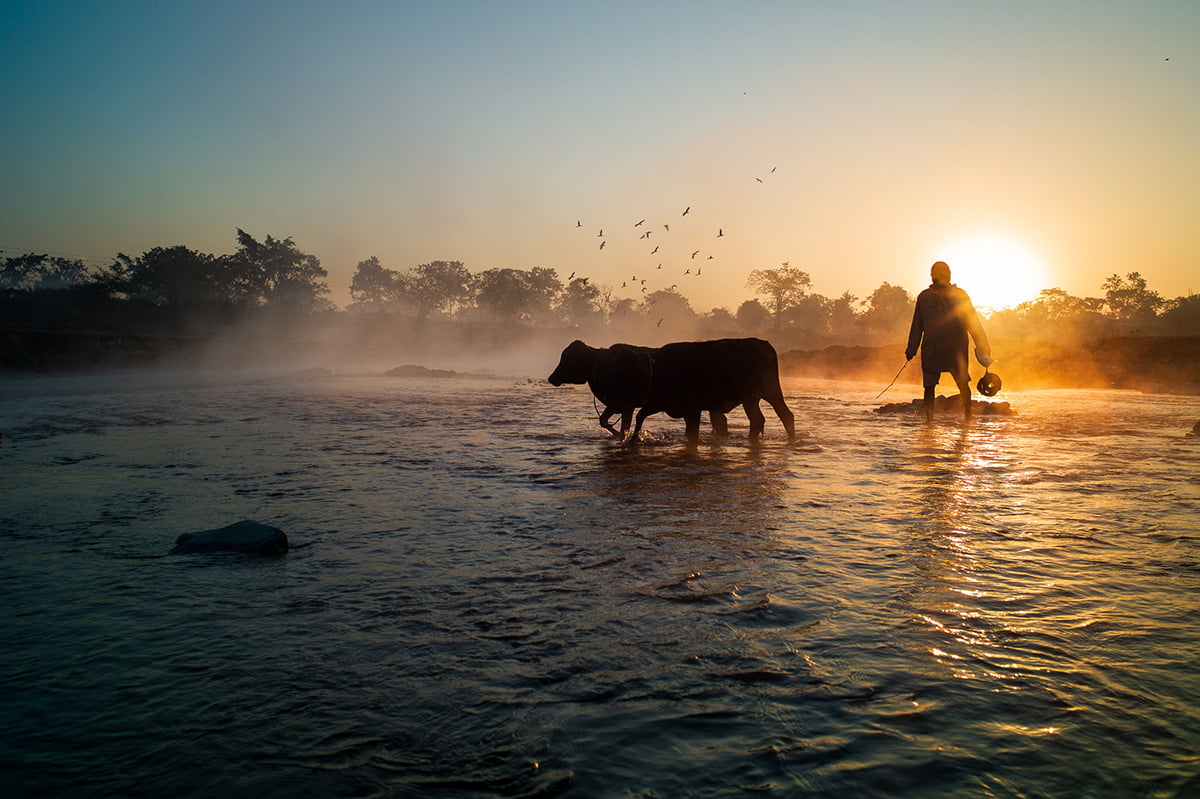 11. I came to know that you shoot every day. Is there any specific reason behind this?
Yes, I carry my camera almost all the time. You never know what you might see or witness.
12. Which software do you use for post-processing and up-to what extend you process your images?
I use Lightroom to edit my images. I don't add or remove elements from my images unless absolutely essential like sensor dust.
13. Now let's go into the social media aspect of photography. What are your thoughts on Instagram as an image-making tool? Is it really helping in extrapolating talents, but we can't deny that it has been playing a significant role in shaping the future of photography?
I don't really consider Instagram or any social media as an image-making tool rather sharing platforms. I treat Instagram as a mini-website that I keep adding and updating on. It's also quicker to share your work with the world.
I believe social media platforms like Instagram really have some good talents (photographers), but it is also an endless abyss of junk. You really need time to filter through good content. I totally agree to with the fact that it is one of the major tools that has significantly impacted the photo industry as a whole.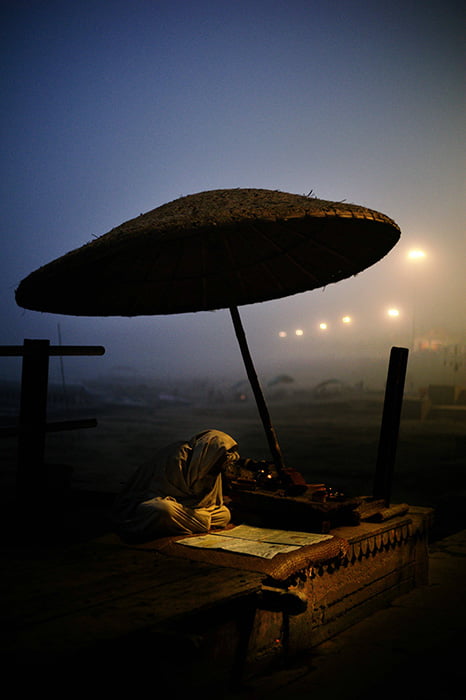 14. Every person does not see the thing the way, a photographer can see it. It's our sole responsibility to view those rare moments and showcase the same to others. In order to do this, every photographer should carry some ethics which won't destroy the original story of the frame. Do you believe these are being thought about and spoken in the world of photography?
I can only speak for myself here because I don't represent a large group of people who may not think the way I do. My responsibility as a photographer is to tell a story, powerful enough to make people look back and make them think.
15. Since you have already told us about your extraordinary journey, what suggestive measure do you want the next generation to take in this field?
I get asked this question a lot. I can only say, if you are passionate about photography then go through the works of the past masters. I learn a lot from them and their extraordinary journey in the beautiful world of photography that is so vast that it will take lifetimes to create a decent body of work. A camera is nothing more than a lightproof box, you create the images with and that one good image may change you and someone forever.