Interview with documentary photographer
Rana Pandey
If only we look beyond what has been made and kept obvious, we will see how we all pray for the same things and thrive towards the same light.  
Interviewed by Rupam Dey
Photographs by Rana Pandey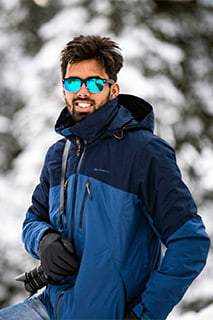 Rana Pandey
A Kolkata based self-taught 27 years old documentary and street photographer, Rana is a practising visual storyteller for the past 5 years. His work focuses on people from various socio-economic backgrounds with detailing on their life in a more intimate form. In his efforts to explore various shades of the daily life and in trying to capture the exceptional in the ordinary, he learns more of himself. Photography to him is a celebration of those fleeting moments that utter a drop while expressing an ocean. His works have been acknowledged by various leading publications including National Geographic and Traveller India.
In this interview for Exposure, Rana talks to our program director Rupam about his journey of photography.
1. Let's start off with your chapter one in photography. How did you get interested? Is there any memory, childhood or so, that motivated you to take up photography seriously?
I've always had an interest in a still picture's ability to communicate so much. Photography has always been a distilled art form to me, it did take me a while to realize that I had a calling for it but after I had my first taste, I never turned back.
I was in my late teens when my father got me a camera and it got me hooked. I started taking photography seriously sooner than I thought I would.
2. Every photographer has some inspirations, whose work has inspired you the most?
During my initial days, I was very much inspired by Raghu Rai, Steve McCurry and the other legends. But things have changed since these days I have almost stopped looking at others' pictures and now I am rather more attracted towards stories and narratives. I try to find an important story and work on it in my own way not fretting over the end result.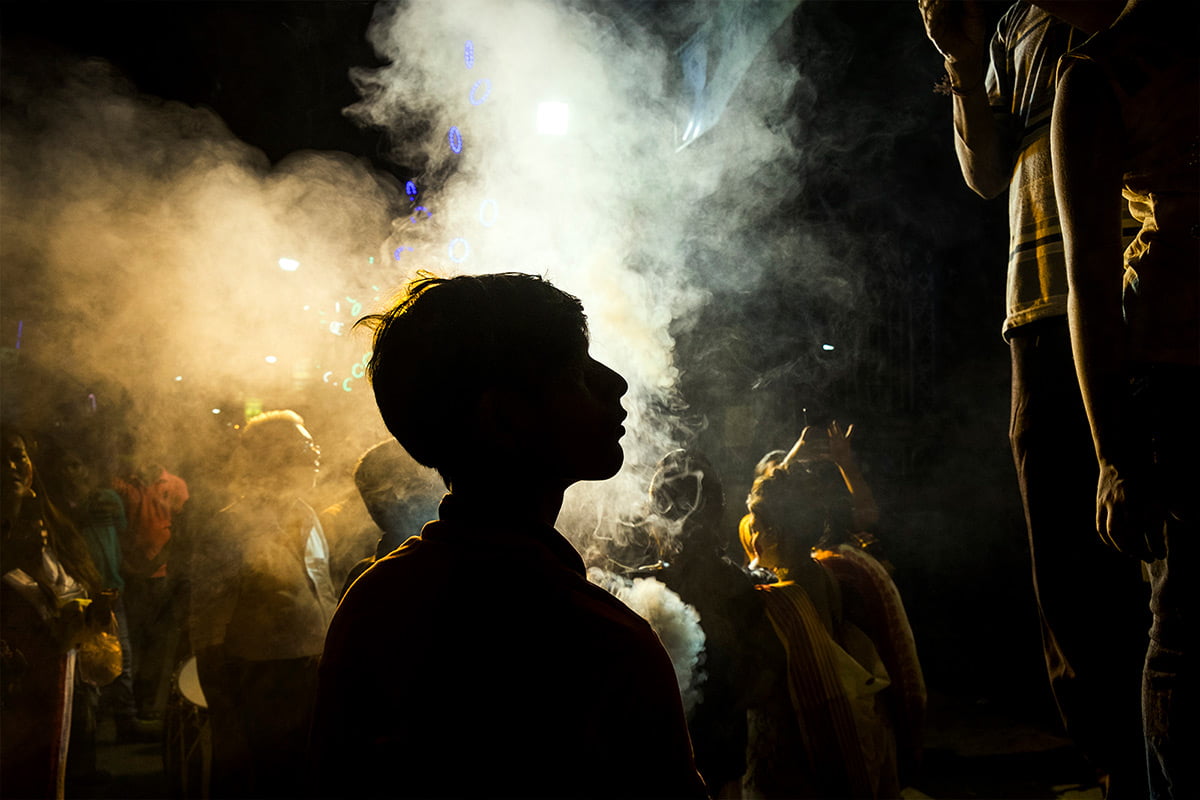 3. So eventually you became a visual storyteller and documentary photographer. How would you describe your photographic style and how did you discover your own?
Obviously, it took me quite a bit of time in finding my own voice. The journey was fun, I did a lot of experiment, failed many and succeeded a few times. Initially, I was mainly focused on form and figures, tried to get everything right technically and tried implementing a lot of layers in my photography but nowadays I am more concerned about the subject that I am documenting and the purpose behind it.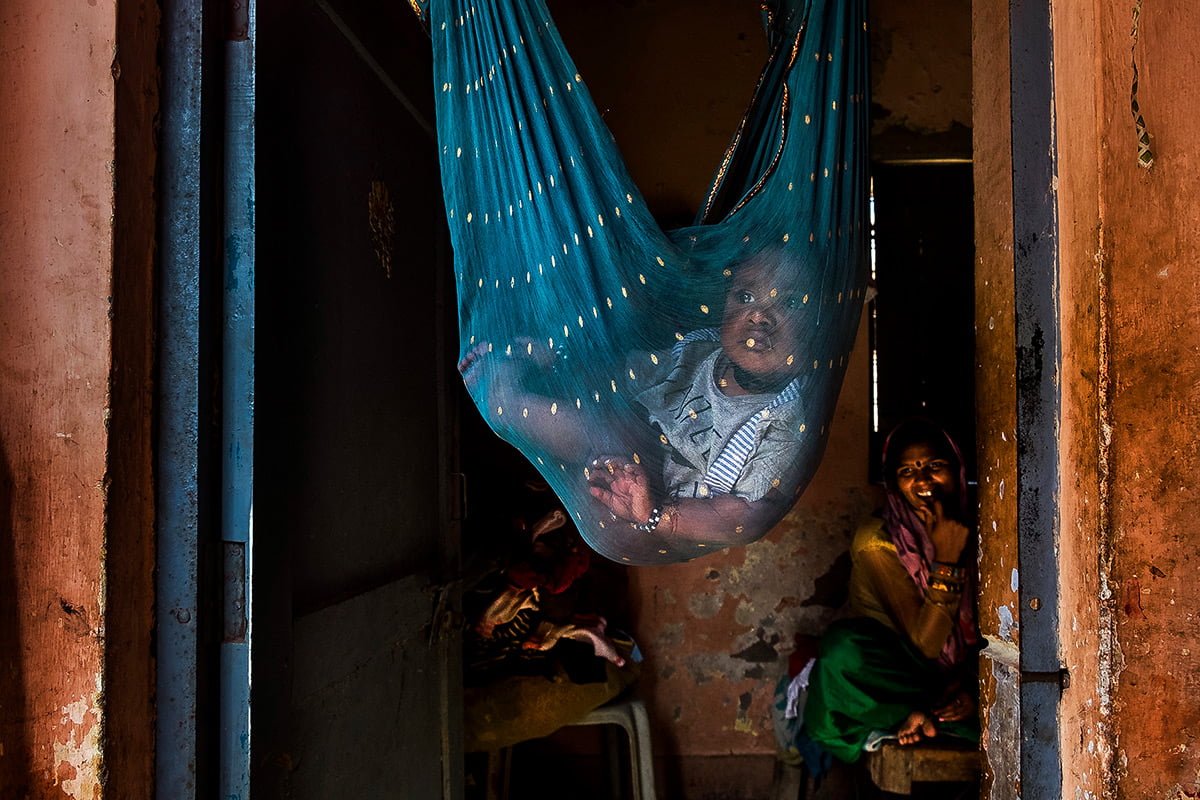 4. Do you have any guiding principles that you follow when you're taking pictures? Is there an underlying philosophy that binds all of your work together?
When I started out, I had to be mindful of a lot of things like composition, camera settings and the like. It helped to be following some sort of rules. However, as I grew into photography, those things got more and more internalized and are second nature now. Once you come to that point you can play with the rules a little bit.
I believe it is very important to be careful about your surroundings and respectful towards your subjects. The technicalities are not that hard to internalize, however, sensitivity towards your subject needs to be cultivated from day one.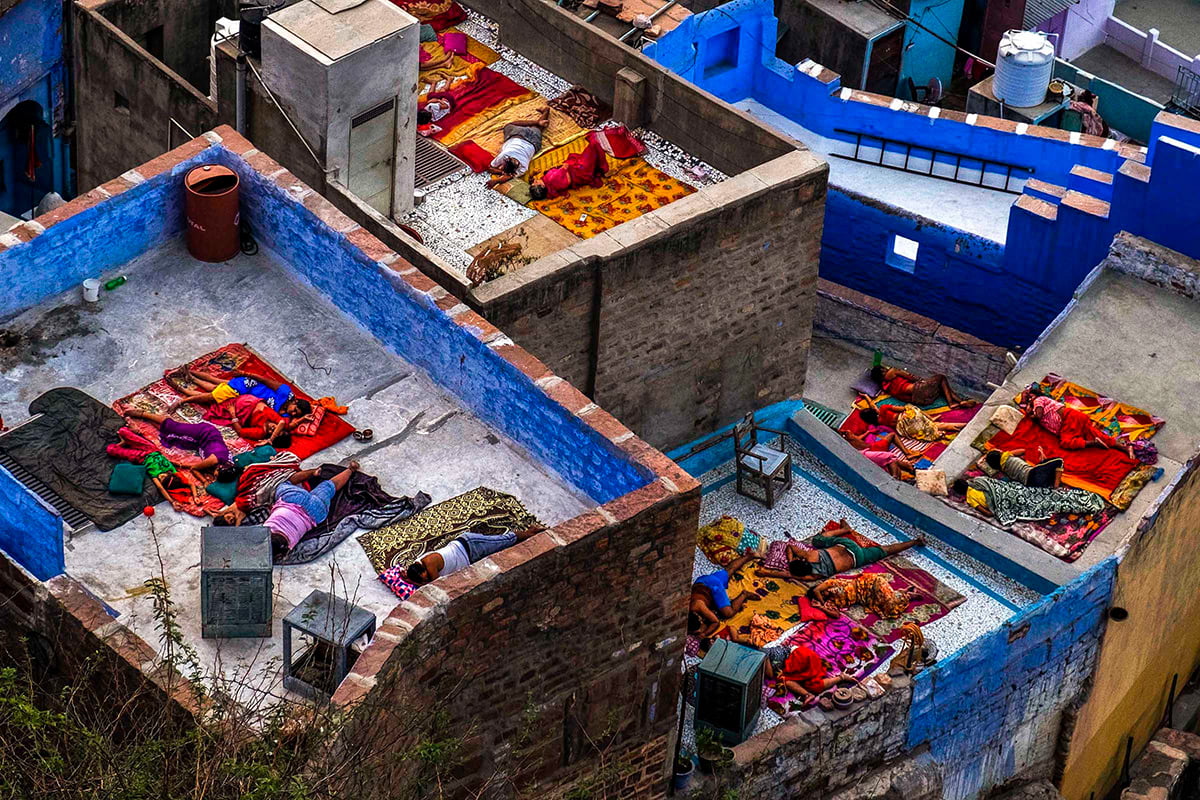 5. That said, it is about time you enlighten us about 'Project Bismillah'.
Project Bismillah is a project envisaged by my mentor Mr. Kaunteya Sinha. It focuses on Kashmir and tries to bring to the people the lovely story of the region which has been forgotten after years of unrest. It seeks to show the warm side of the narrative, the extraordinary love and hospitality that is so common in the local people.
From Pampore in Kashmir, where I documented the saffron cultivation, to borderline villages of Ringavali I was welcomed with open hands and people invited me in their houses as if I was of their own.
Enough has been said and written about the plight of Kashmir, it's suffering and the ongoing conflicts. The true purpose of Project Bismillah is to show the true heart and soul of Kashmir and its people, to show that it's still very safe there despite its unnerving past. People here hoped for a better future, a better future for themselves and their family. Through this project we want to help others realize that Kashmir needs us, as it is 95% dependent on tourism, it needs the love and support of the rest of India to survive, as nothing kills a place like isolation. This project is a plea to the rest of the India to come in solidarity with the people and culture of Kashmir, we like visiting exotic locations though out the world for vacations but we are ignoring our home-paradise which is an integral part of our country.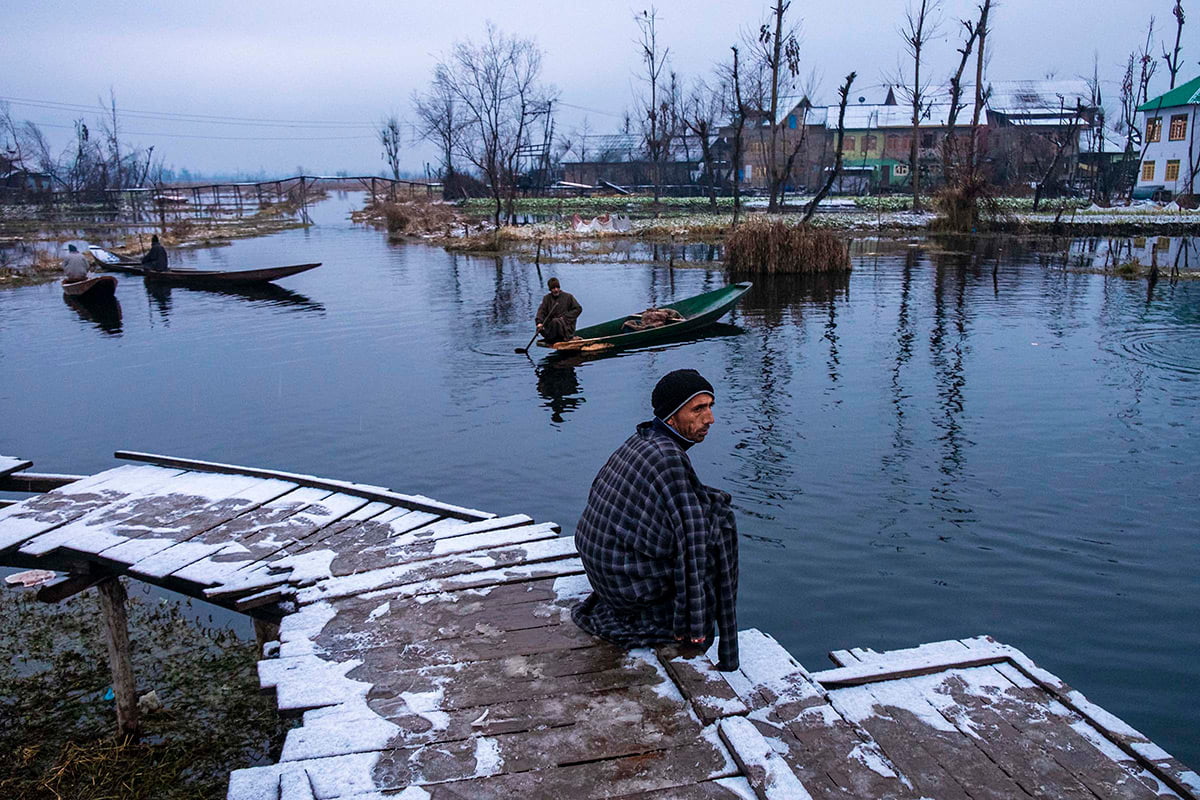 6. To accomplish this momentous project, you must have been to various remote locations of Kashmir. What are the difficulties you have faced and how did you overcome those?
Documenting Kashmir was a bit tricky. Its people were very polite and welcoming but I needed to be careful of not crossing any personal boundaries and inviting trouble. I remember this one time we were in a remote village of Rigawali, which was only about 30 kilometres from POK, where we had to submit our IDs to the army before entering. So while taking pictures in the village we were followed very closely by 3 young individuals from the village, who kind of monitored our every move. Thought the whole thing was kind of odd, we didn't mind much.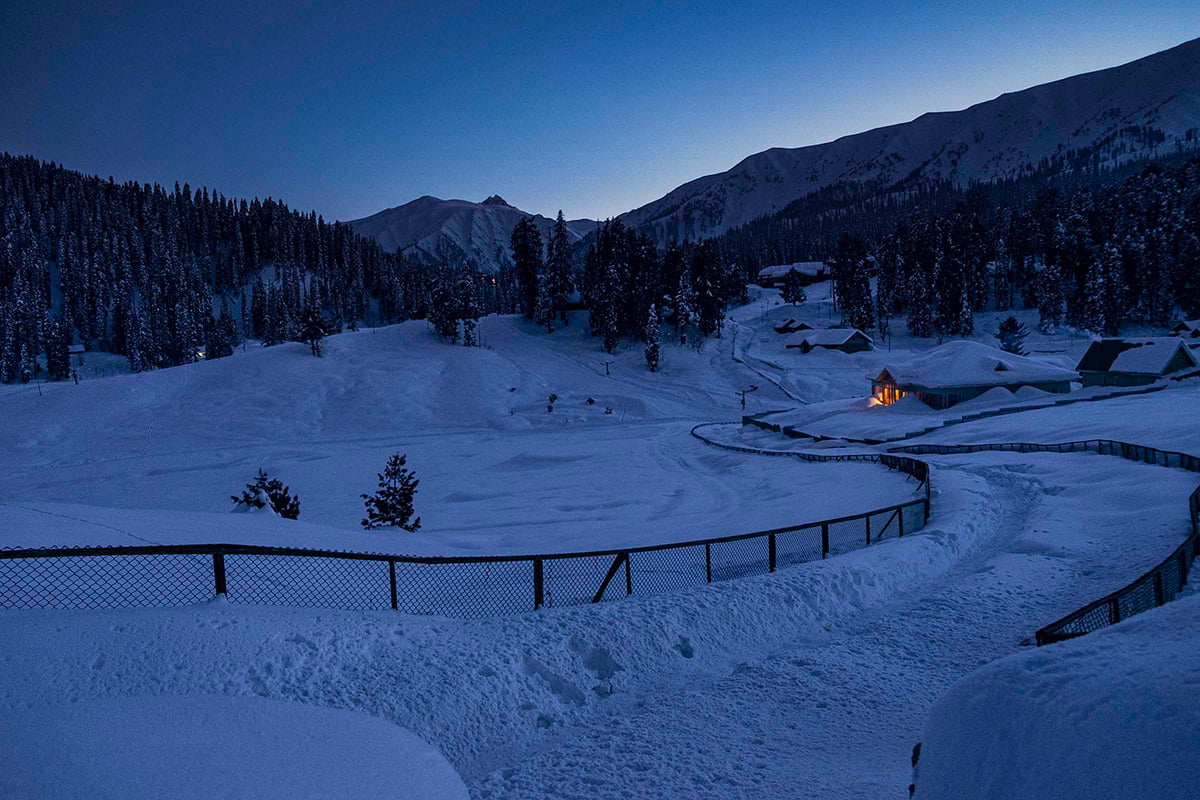 7. Article 370 was implemented on Oct-2019 and you have been in Kashmir after that. How was the situation over there? You have been there before Article 370 as well, what are the differences have you noticed as a photographer?
The scrapping of Article 370 changed things a lot. Upon my 4th visit to the place in October, I observed a stark difference in the mood and scenario of the city. Majority of the shops were closed, streets were filled with police and hardly any civilian came in sight. According to the locals, the tourism was at an all-time low of just 5%. Majority of the people were sitting idle with nothing to do, eating away their past savings. Children were sad because they hadn't been to school or met their friends for 3 months. It was a gloomy state of affairs altogether.
8. We are curious about your another project 'Why do we pray?' too! Do tell us about it.
The idea for this project came to me about 4 years ago during a random discussion with a friend of mine. That time I had just started shifting from single images towards a more concrete way of storytelling. Through this project, I try to explore the true power and purpose of prayer. Every religion in this world has its own unique rituals which are distinct from the other but what I find most intriguing is how the common process of worship unites them all.
Religion has a strong influence on our minds and lives. I intend to prove that despite being different from outside and having different lifestyle habits we are all essentially the same. With the help of my project I want to give out the message of equality and brotherhood and show, no matter from where we come from, we are all the same.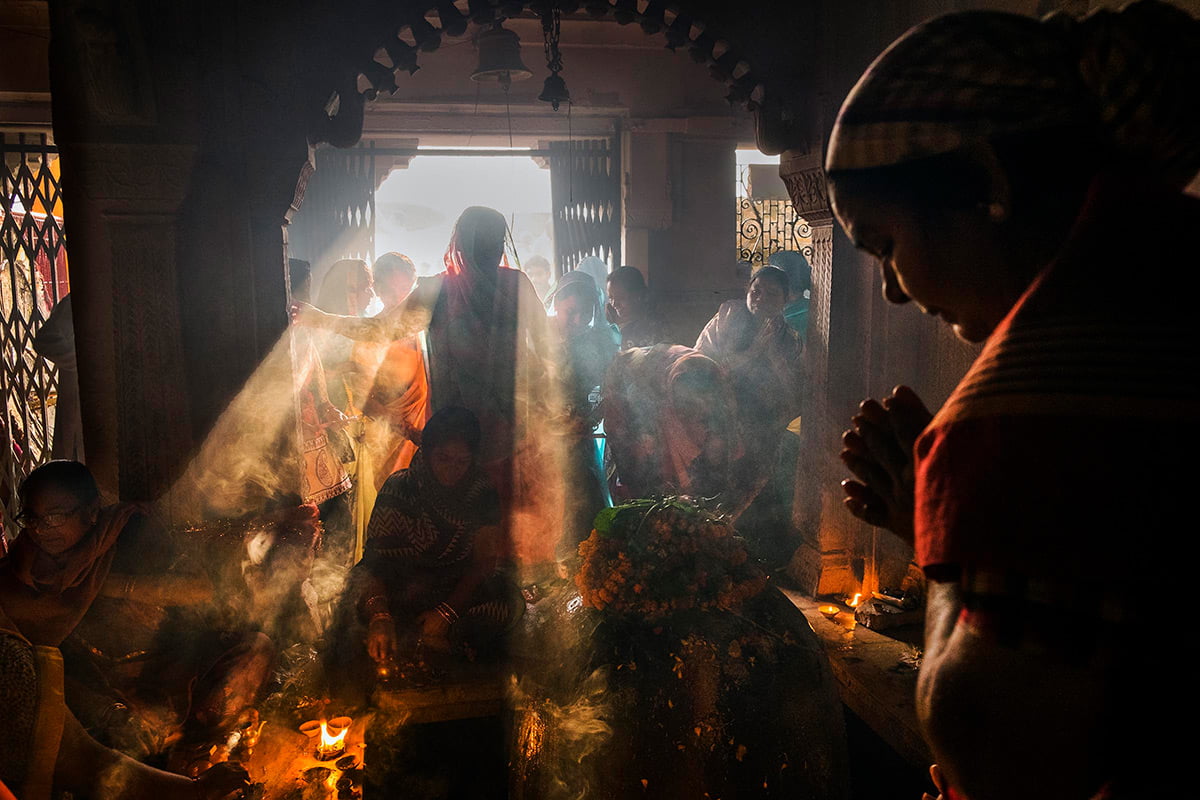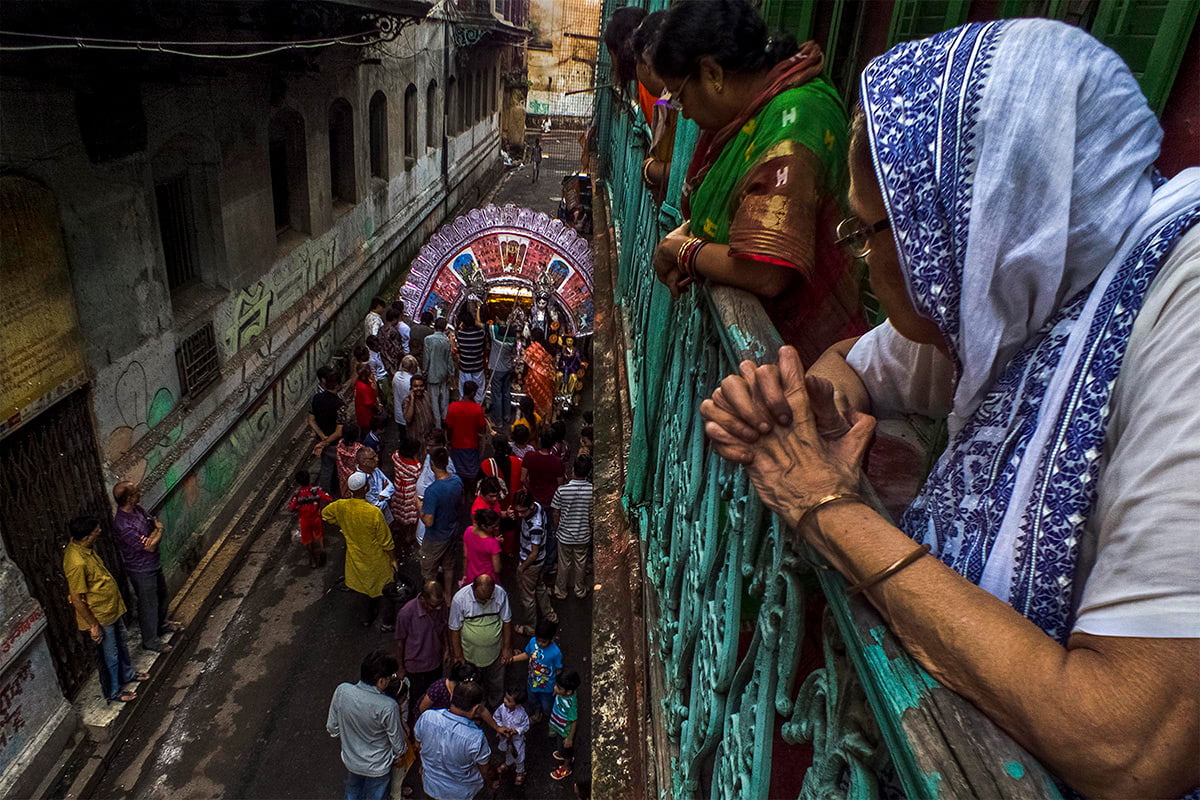 9. You have an image taken in the Feroz Shah Kotla fort which is one of my favourite from your portfolio, especially due to the story behind that image. Can you please share the story with all of us? Also, how did you prepare to shoot there?
That image was taken in 2017, as a part of my "Why do we pray?" series, when I was working as an intern in Mail Today, India Today.
The Feroz Shah Kotla Fort, which was built in the 14th century, becomes a den of mysterious and supernatural activities on every Thursday. Locals believe that the place is the home of jinns, spiritual entities from a different dimension. People come, majority of them being Muslims, and offer prayers and even perform black magic and the jinns get to decide their fate by listening to their issues which the people bring in the form of letters. I saw this woman praying inside the cave with her child in her lap, although the cave was filled with smoke she chose to sit there and this determination and resilience of her earnest prayer made me take the photo.
10. As you have done some editorial works beside single images, what are your thoughts on working on single image vs. editorial?
Taking single images and doing editorials is different altogether. While taking single photographs is almost no pressure as we take the pictures for ourselves. In the case of the latter, one needs to have the precise knowledge of what he is shooting and the kind of photographs the organization is expecting from him. Incorporating details and variety of photographs is the key when doing an editorial work.
11. You have done assignments for Nat Geo on Ramzan, Chinese New Year and so on in Kolkata. How did you get to work with Nat Geo and how was your overall experience?
NGTI is always looking for unique stories with a different perspective to it. To tell or find a story one need not always travel far and I am a firm believer of this philosophy. As I was slowly moving away from the idea of single photographs, I was looking for stories which haven't been covered. So while going through NGTI website I didn't find proper information on Ramzan. So I pitched them my idea of the story and luckily enough for me, they liked it. Doing assignments for NGTI always feels good as I get my creative freedom and being associated with such organizations always feels nice.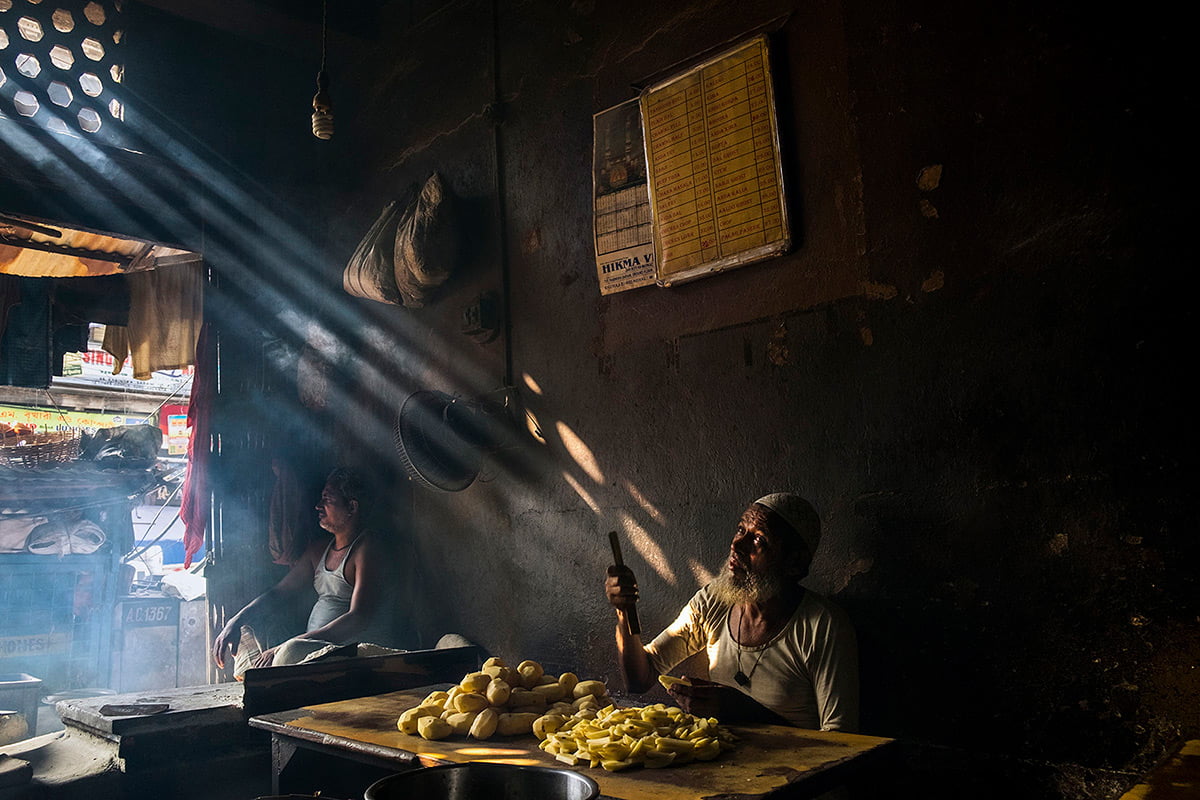 12. I feel that you are drawn to lights more than anything as this reflects in most of your images. How did you accomplish such a unique ability to play with lights?
To me, light gives meaning to my images, gives them the mood and character. Beautiful light makes me drop the shutter. Trying out various perspectives and sticking around the subject for a long time helps a lot.
13. You've taken hundreds of photos over the years, but do you have any favourite? I would like to hear the story behind that image, how it was taken and why it is your favourite?
I do have a recent favourite. This one is the first photo I took In Kashmir in May 2019: while moving from Srinagar to Gulmarg we came across a herd of cattle and 2 shepherds and we leapt out of the car to take some photos. It was only after taking a few shots that I realized that the shepherd was carrying a newborn calf on its back. I asked him to show us the calf and as soon as the animal looked out, in I knew I had got get a picture.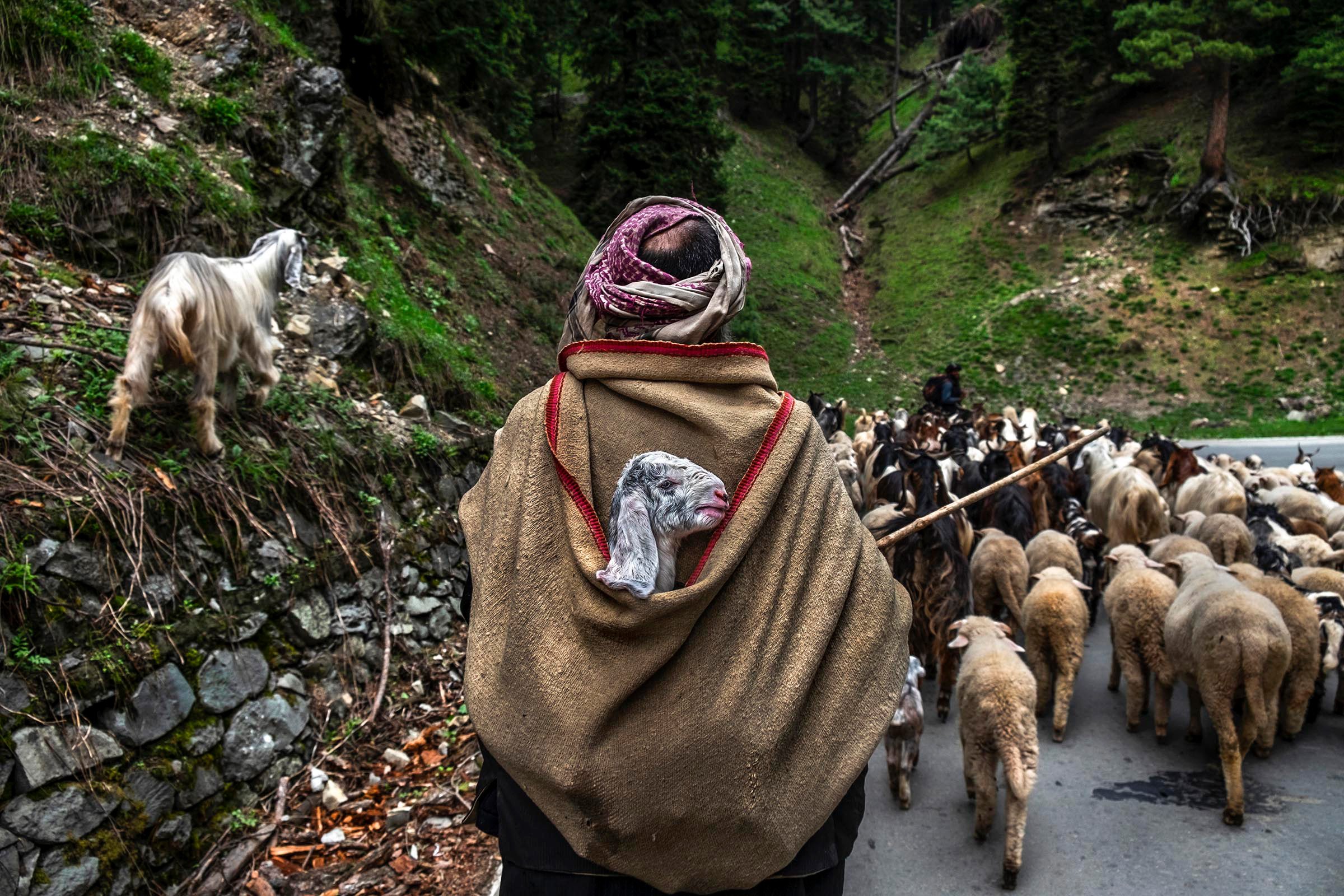 14. What is your dream project and to what extent can you go in order to pursue them?
I would like to work in wildlife conservation and protection someday. I love animals and nature and firmly believe that their lives are as important as ours and would surely like to narrate their story.
15. What is the one line you don't cross while shooting?
I don't take photographs interfering with my subjects' work and daily life. If my presence is causing some sort of problems and making them uncomfortable, I move away from the scene.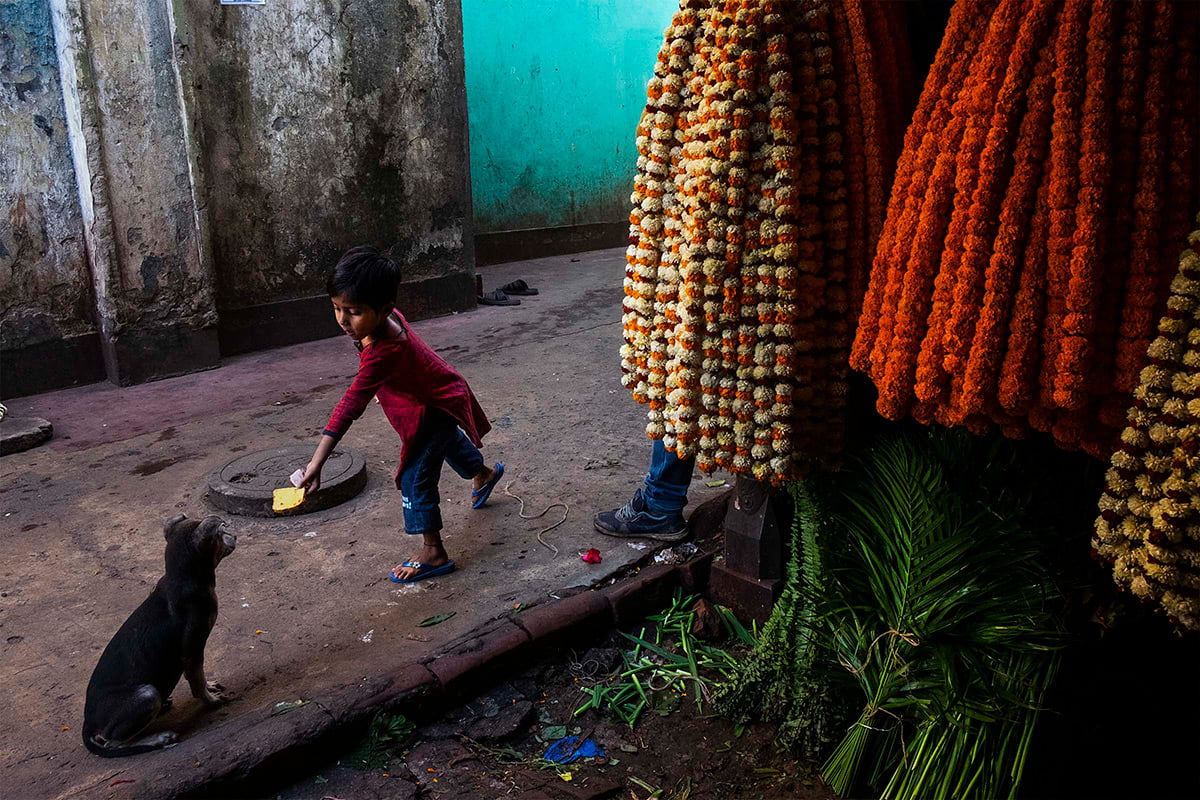 16. What is the limit you keep in mind at the time of post-processing? Are there any ethical rules? Which software do you use for post-processing?
I try not to overcook my images, colour correction and cropping are the basics but I never add or subtract elements from my images. Nowadays I am using Adobe Photoshop CC 2019.
17. Let's wind-up with the social media aspect of photography. What is your personal opinion on using Instagram, 500PX and other image hosting platforms? Is it really helping in showcasing talents? How do you visualize the future of photography, especially for the amateurs?
These social media platforms are a good tool for learning, as presently, many, if not all the gurus of the genre are sharing their work on these platforms. But one definitely needs to be careful. Overuse of these platforms can do more harm than good. Putting up a picture and getting a variety of comments and suggestion makes it difficult for the person to really judge its merit. Newcomers should stop blindly following a person based on his social media followers count and find mentors who are true masters of their art instead.