Interview with wildlife photographer
Saurabh Desai
Fond of 'art of seeing', Saurabh truly believes that the most important thing is enjoying the subject without a camera and he always tries to make people fall in love with wildlife so that their love for nature can get them involved in conservation activities.
Interviewed by Rupam Dey
Photographs by Saurabh Desai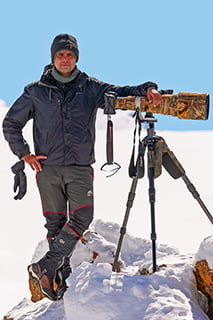 Saurabh Desai
A former engineer, a passionate fine art wildlife photographer and a conservationist, Saurabh is based at Surat in Gujrat, India. Wandering into forests and enjoying the visuals offered by 'Mother Nature' has been a part of his life since childhood, he found himself lucky enough to get ideal opportunities to observe nature from the closest. Being involved in conservation activities, he understood certain consequences which ended in a strong belief that photographing rare animals – specially endangered species should be avoided except for inevitable purposes like research and study which would eventually help to support and ensure their safe existence.
In this interview for Exposure, Saurabh talks to our program director Rupam about his journey of photography.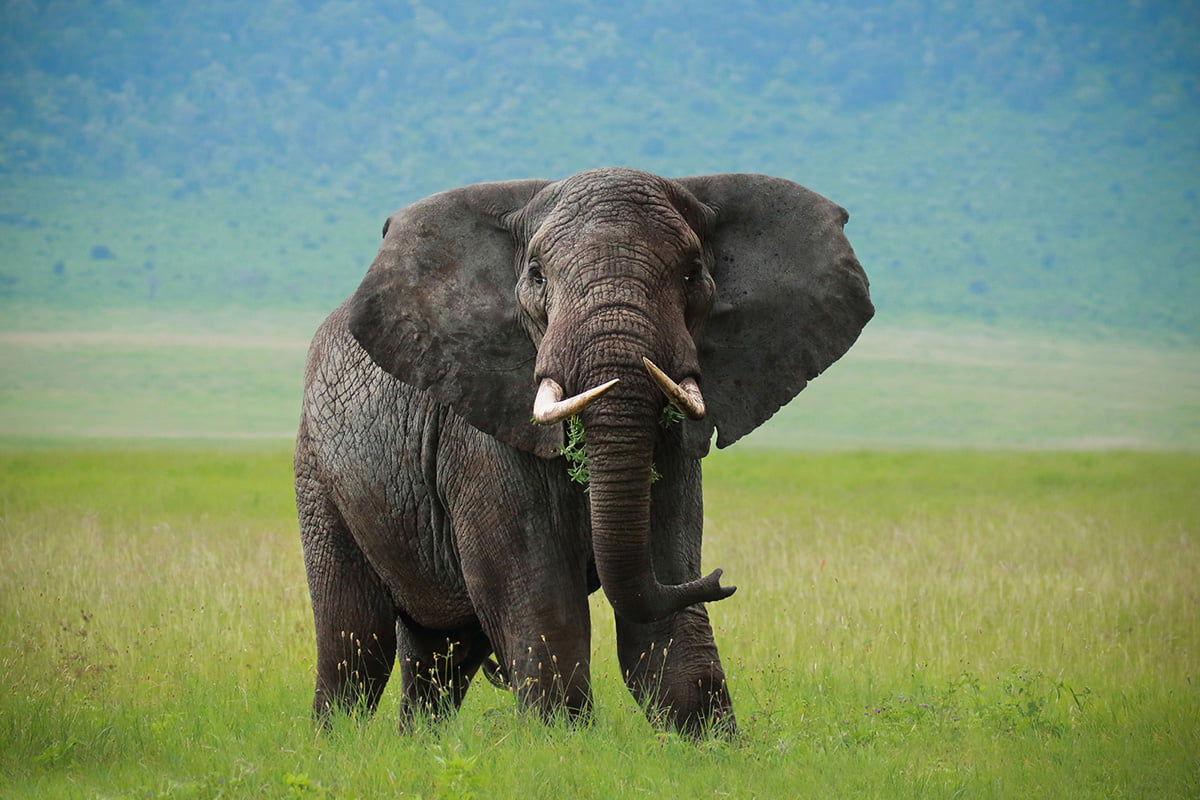 1. Let's start from the beginning, what drives you into photography and most importantly, how did you make the break into wildlife photography?
I was involved in wildlife conservation activities through the non-governmental organization 'Nature Club Surat' from my childhood which brought me a chance to see and observe nature's brilliance from the closest possible ways. That provoked immense love for natural elements and wildlife from the very beginning as a child. Seeing my attitude towards nature and photography, luckily, I was given my first camera from my mentor Snehal Patel when I was studying in school, I still remember it was 1997. And it was quite obvious I would first go to the forest to capture everything I have seen and I cared for.
The only thing that drives me to wildlife and nature photography is my love for the forest and its elements. A camera is just a tool that gives me the freedom to preserve my vision which I can present to my loved ones.
2. Have you had any formal photography training and if not, how did you get to where you are today?
Honestly speaking, no. I feel very fortunate, and that made me think and explore the way I wanted to describe it. That is the reason I never had any influence on my vision. Lack of formal training made me fearless in terms of creative experiments I executed, I failed many times but learnt from my mistakes and evolved as what I am today.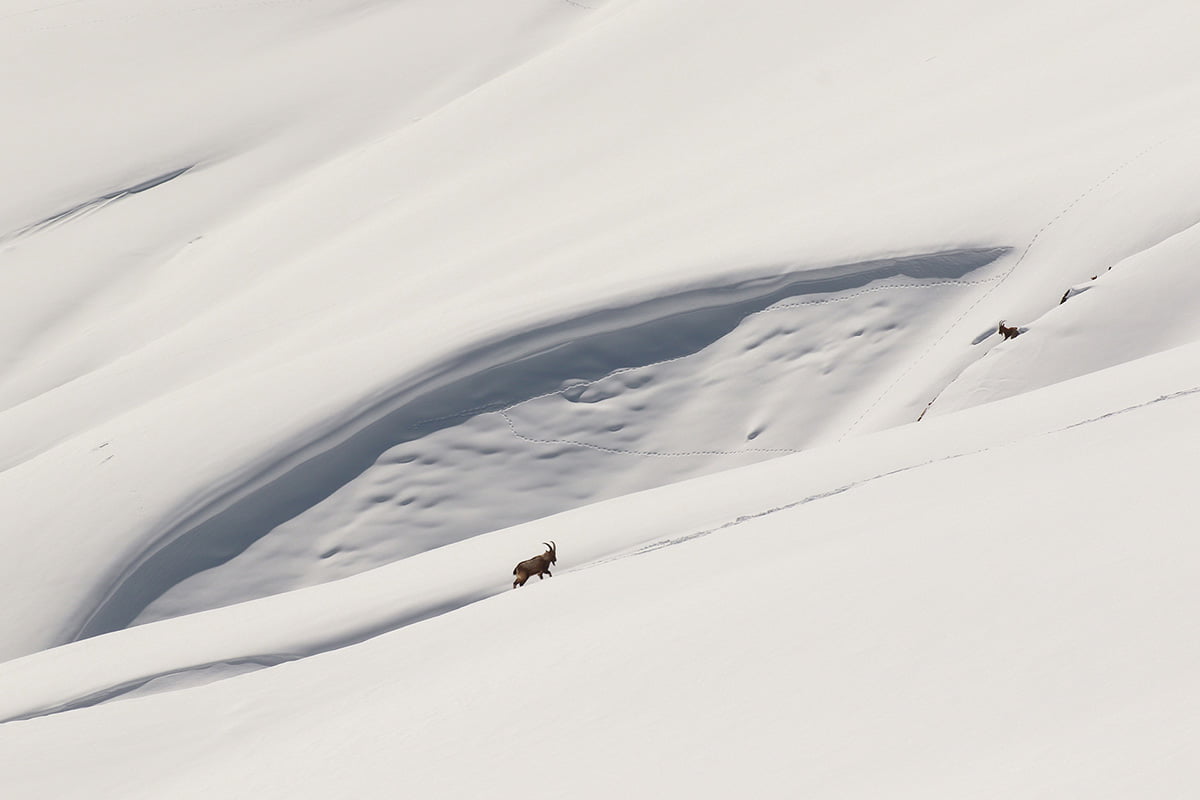 3. Whenever anyone talks about you, 'Visual Poetries' appears. Please debrief us about this.
Although I strongly believe that every image crafted around nature and wildlife has information, that's what most photographers are capturing now-a-days. But I wanted my viewers to fall in love with wildlife so that their love for nature can get them involved into conservation activities. Hence, I decided to present my work as a visual treat to eyes and soul at a time; and I give freedom to my viewers to elaborate my work the way they see it. This sometimes opens a whole new perspective to me as well, and 'poetries' certainly can be understood and explained in different narratives; thus, I present my work of photography as 'Visual Poetries'.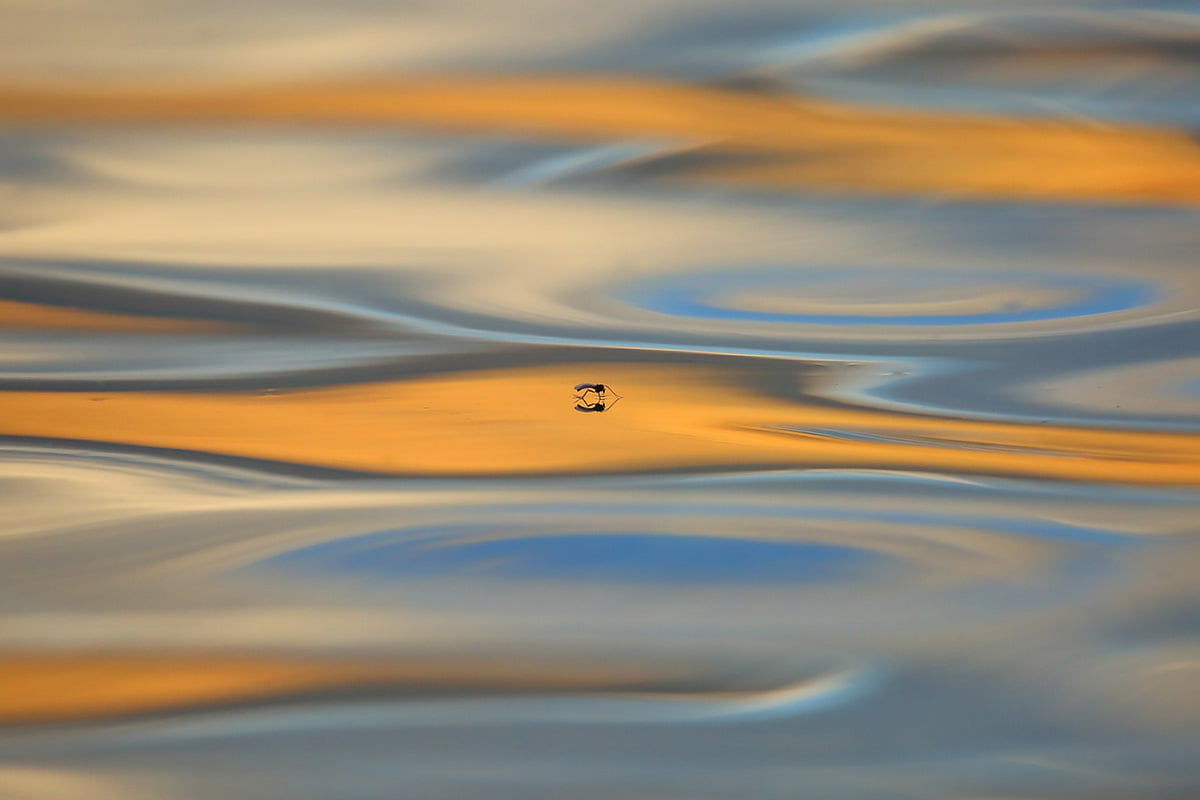 4. Please let us know a bit about your project 'Crocodiles of Charotar'.
'Crocodiles of Charotar' is a narrative of the co-existence of wildlife in human surroundings. It's an inspiring situation where crocodiles are living within the vicinity of villages of charotar with almost no conflict between them and I have been documenting stories where I can spread awareness about such species which has been there on top of the endangered species list. It would be great if my documentation can bring a change to a lot of other places where similar situations exist where crocodiles are facing huge issues and trying to survive.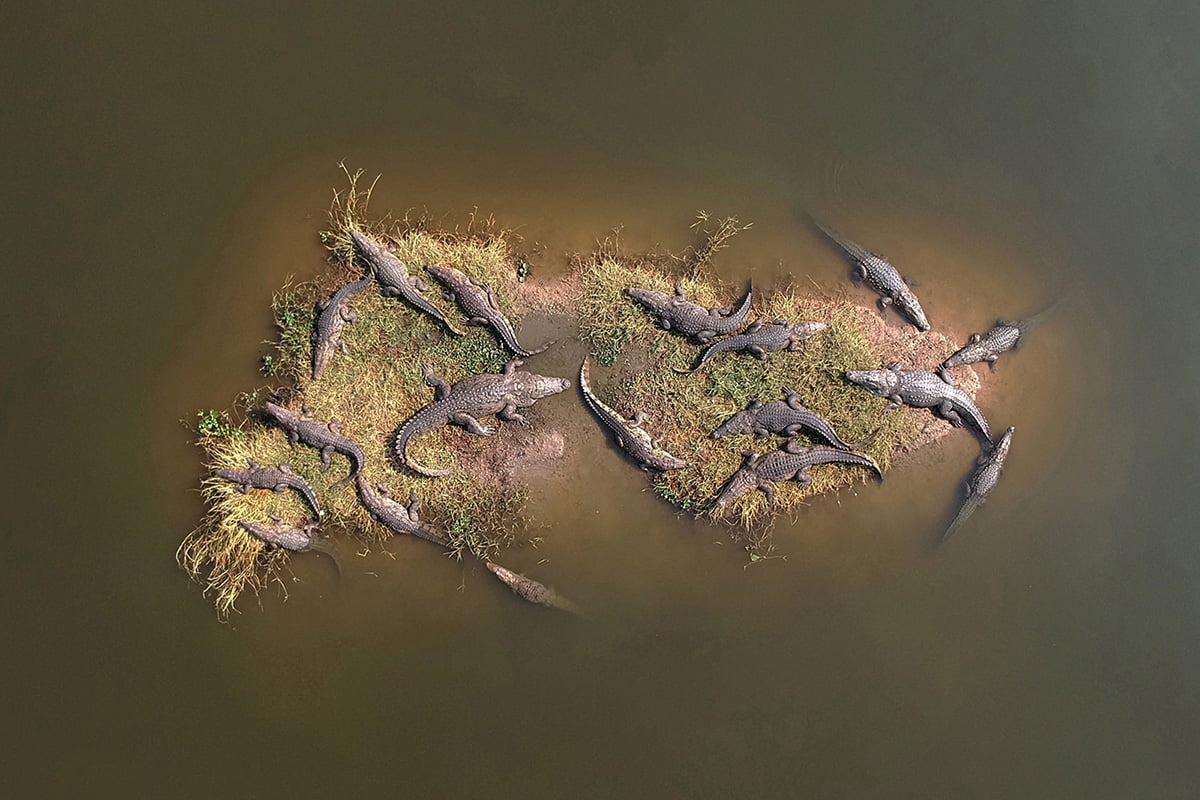 5. I believe patience is one of the major key points in wildlife photography, how do you prepare yourself for that and plan a shoot? How long do you typically wait for a shot?
Yes indeed, patience is the key for sure but for me waiting for my shot in the wilderness is like a meditation and I am absolutely fine if I don't get anything at the end. It's 'Nature' and we already have taken more than we require from it, so I accept whatever nature offers me and have no complaints at all. I have waited for three years to get the images of 'Snow Leopard' the way I wanted them, but when I couldn't find it, I was enjoying the visuals of the magnificent Himalayas and the company of local friends I made in the forest and mountains. After shooting in the wilderness for more than 20 years, now I am always ready to come back without any complaints if I don't get a shot.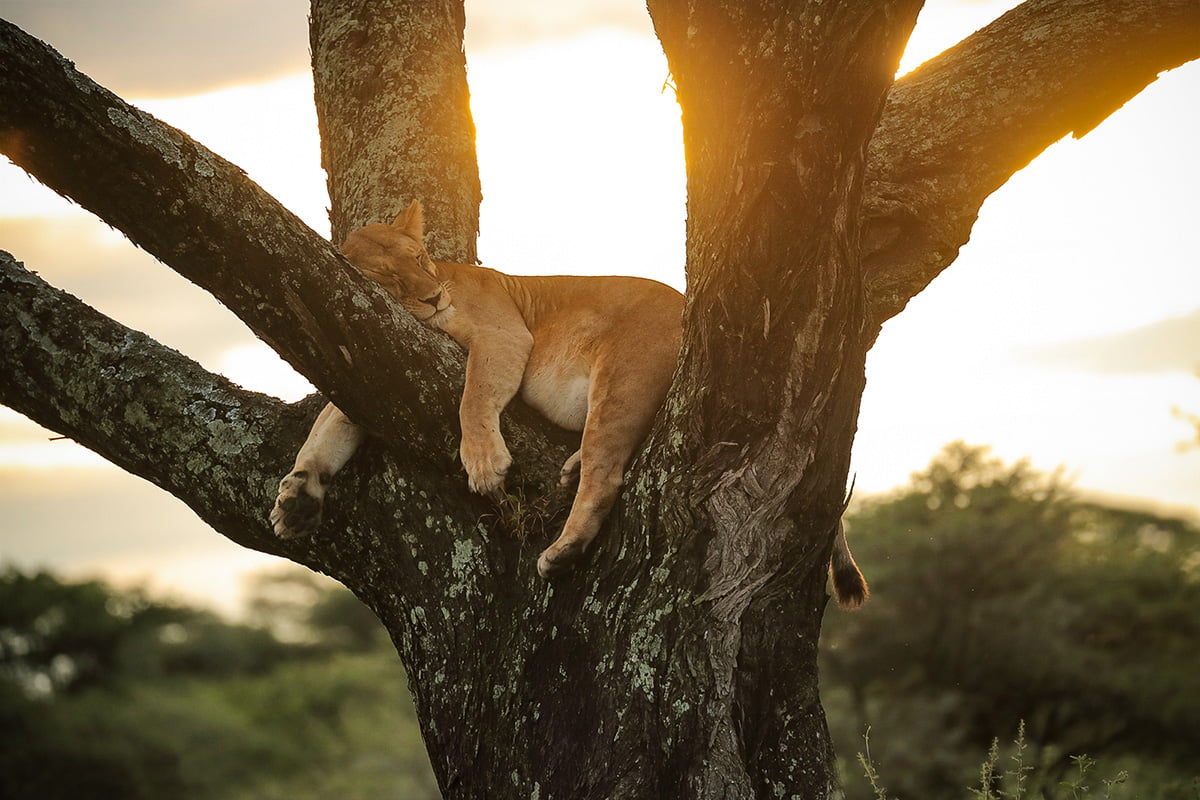 6. What are the main challenges that you face as a wildlife photographer?
What I feel, the biggest challenge as a wildlife photographer is to maintain balance in financial conditions and social duties as we live in the Indian socio-economic environment where people like us are really struggling to earn our lifestyle we deserve against the effort we put to create luxury to our viewers' eyes. Getting projects is always an issue but we somehow deal with it and sometimes we come up with our personal project and then try to sell the art but after the social media revolution agencies, people are really not up for buying images; but we have chosen to walk along this path and we have to keep walking.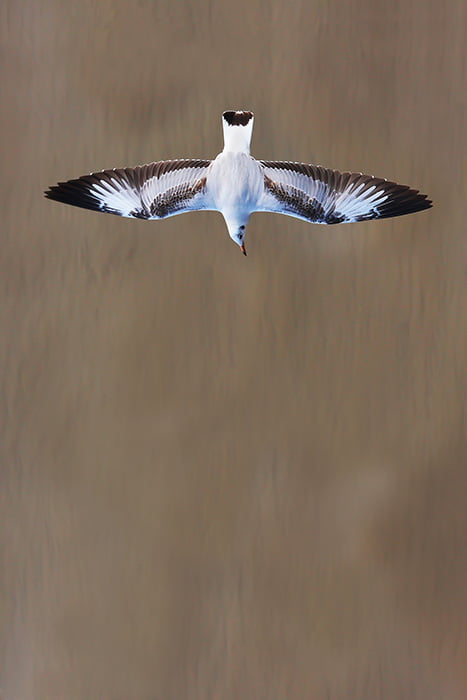 7. "Equipment plays an important part in every genre of photography" – how much truth prevails in this statement? What set of equipment you use now, and what did you start with?
Being a wildlife photographer, I cannot say that equipment does not play an important role in our genre but it is not the only thing that makes us better photographers. A photographer's vision is equally important along with good equipment; and we keep polishing both, our knowledge and vision every day through various mediums of art. As good equipment and poor vision does not work, similarly, good vision and poor equipment is also not enough. But in photography, you better upgrade your vision before your equipment.
I started with Cosina film roll camera, then Canon F2AE3, Nikon FM10, Nikon F55, Nikon F80, Canon 300D, Canon 40D, Canon 7D, Canon 5DM3, Canon 1Dx and now-a-days I use Canon 2DxM2 and Canon 7DM2 with Canon 600 f4, Canon 100-400, 90mm Tilt&shift, 8-15mm Fisheys, 24-70 f2.8, 24-105 f4.5, 70-200 f2.8, 100mm Macro, MPE 65mm Macro, 16-35 wide angle, 10-20 Wide Angle, 35mm 1.4, 85mm 1.4, 4 different flashes and remote triggers, couple of tripods for different lenses, filters, and etc.
8. Can you tell us about the most memorable wildlife photo you have ever shot?
A Snow Leopard's image called 'Art of Camouflage' is one of my most favourite images I have ever made. But certainly, every image I make is very close to my heart for sure.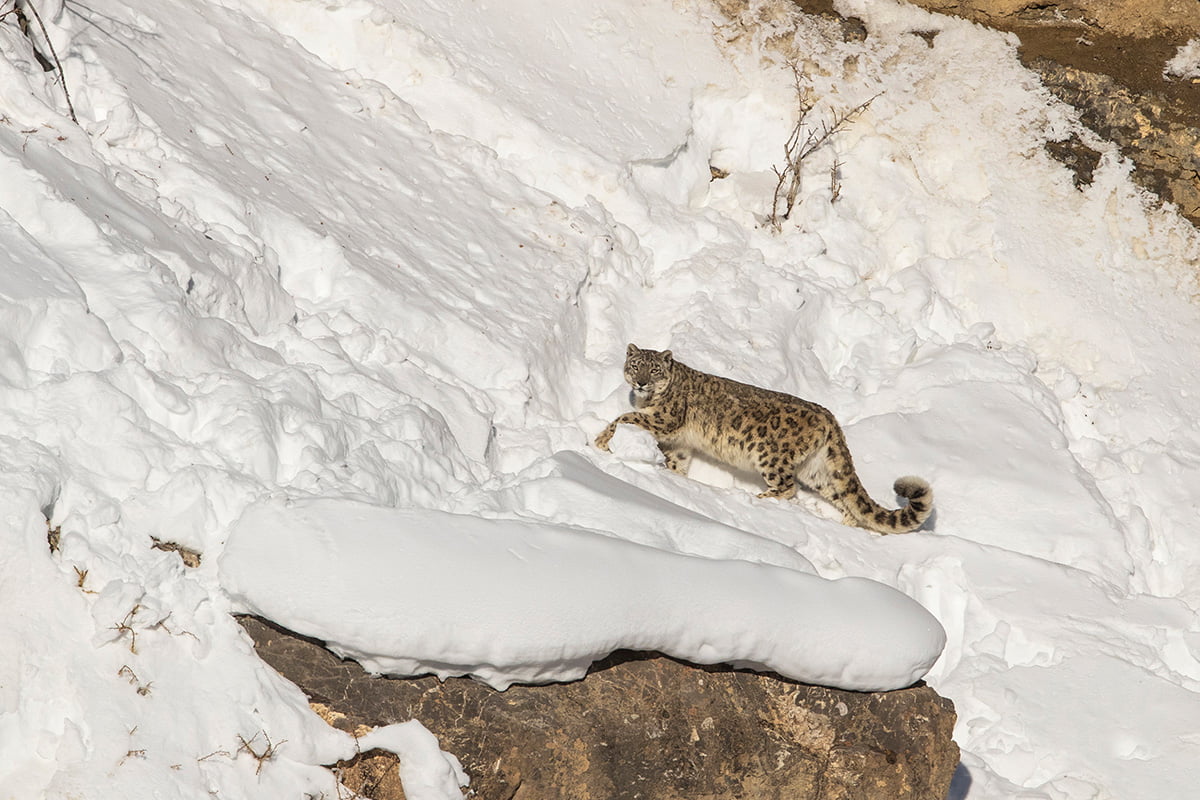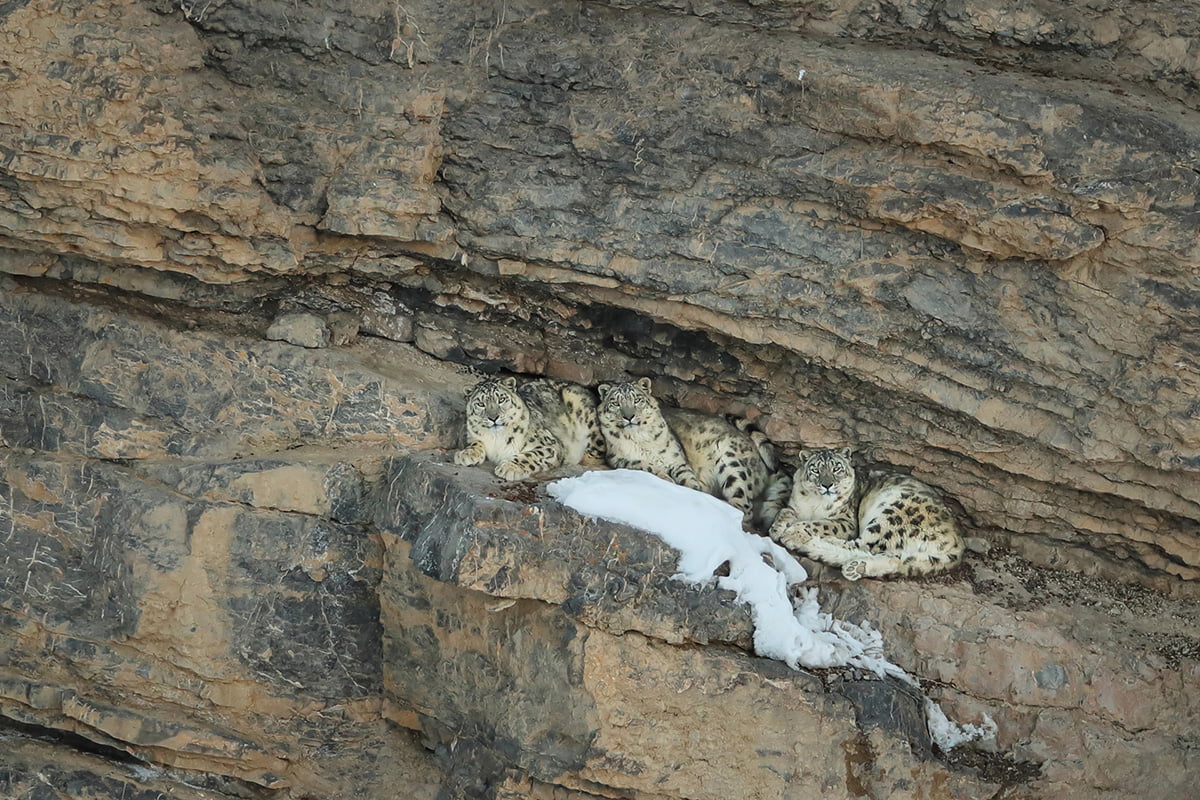 9. What do you love most about your work as a wildlife photographer?
Nature has made me humble and grounded as I have experienced the capacity of natural forces and what it can do to us. We, the humans, are just a tiny part of nature, nothing else. So, the best part of my life is the 'learning from nature', what I take home as a wildlife photographer.
10. Was there ever a moment you thought you were too close to the action?
Never, I do not cross my limits while capturing wildlife, and I don't push myself beyond the comfort zone of wild animals. Going too close to an animal is against my ethics and I have never felt that I need to cross the line to make a good image. I don't want an animal to behave unnaturally due to the uncomfortable distance.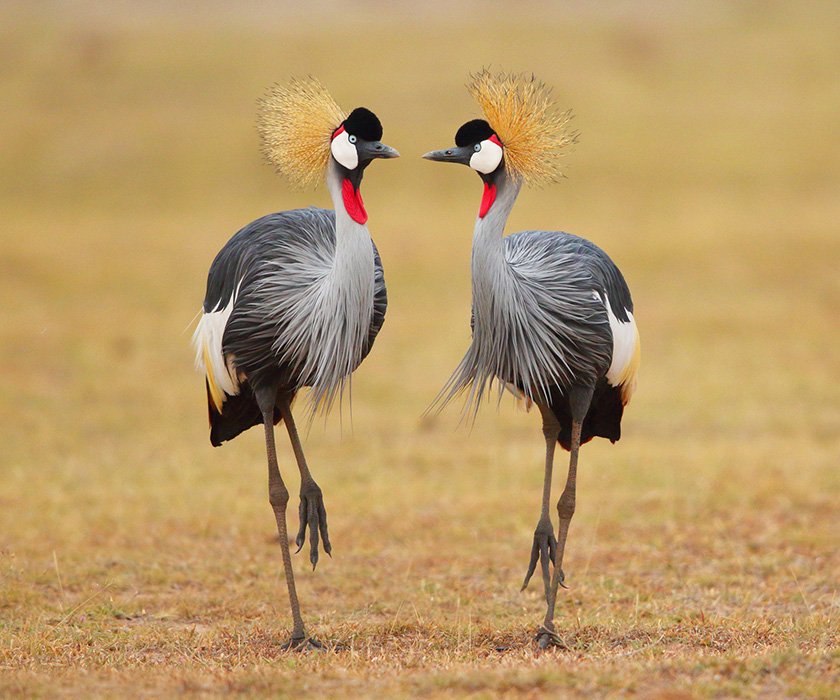 11. As you are in to conservation as well, do you believe that wildlife photography has an effort on conservation?
Yes indeed, it has brought many unknown facts under the spotlight that can be helpful to researchers and naturalists. I always play my role as I serve my duty as a visual artist who can make people think about an animal beyond the general identity of wildlife; if someone loves the visual and if they are sensible enough, they would definitely come to help when needed.
12. In the field, it might be difficult to find the subjects to photograph. Do you study something about animals such as habitat or behaviour? How important is it in wildlife photography?
It is the most integral part of wildlife photography, knowledge and awareness about the habitat and behaviour will increase the chances of creating more opportunities for us. Without knowing the wildlife no one should attempt wildlife photography or if you do so, you may end up disturbing nature and wildlife.
13. I have seen some of your images in black and white. What inspires you to make images in black and white? How is it different from the coloured version?
Black & white is just a monochromatic presentation of coloured versions of photography and I don't consider it as a part of fine art or improved creativity. Sometimes, I find certain situations where the play of light and shadow is more important for me and I like to present them in monochromes, nothing else.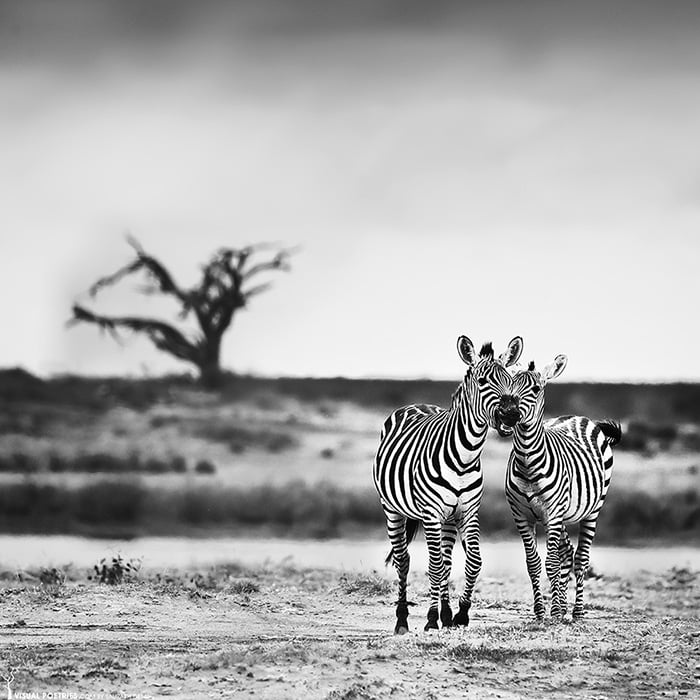 14. You have been to various locations including Africa, but I have heard that you are very attached with Ladakh. Why so?
I don't want to disrespect or hurt anyone but I personally do not believe in god and the religious beliefs, but in Ladakh the ambience of the Himalayas made me feel closer to something unseen. I am quite impressed by the "god's fine art" and the way this most difficult geographical condition has come to an existence with the chaos, provides visual luxury to both my eyes and soul. And also, the culture and people living in the most unexpected difficulties without asking more from life is something beyond my understanding and I respect their spirit of surviving in such harsh areas.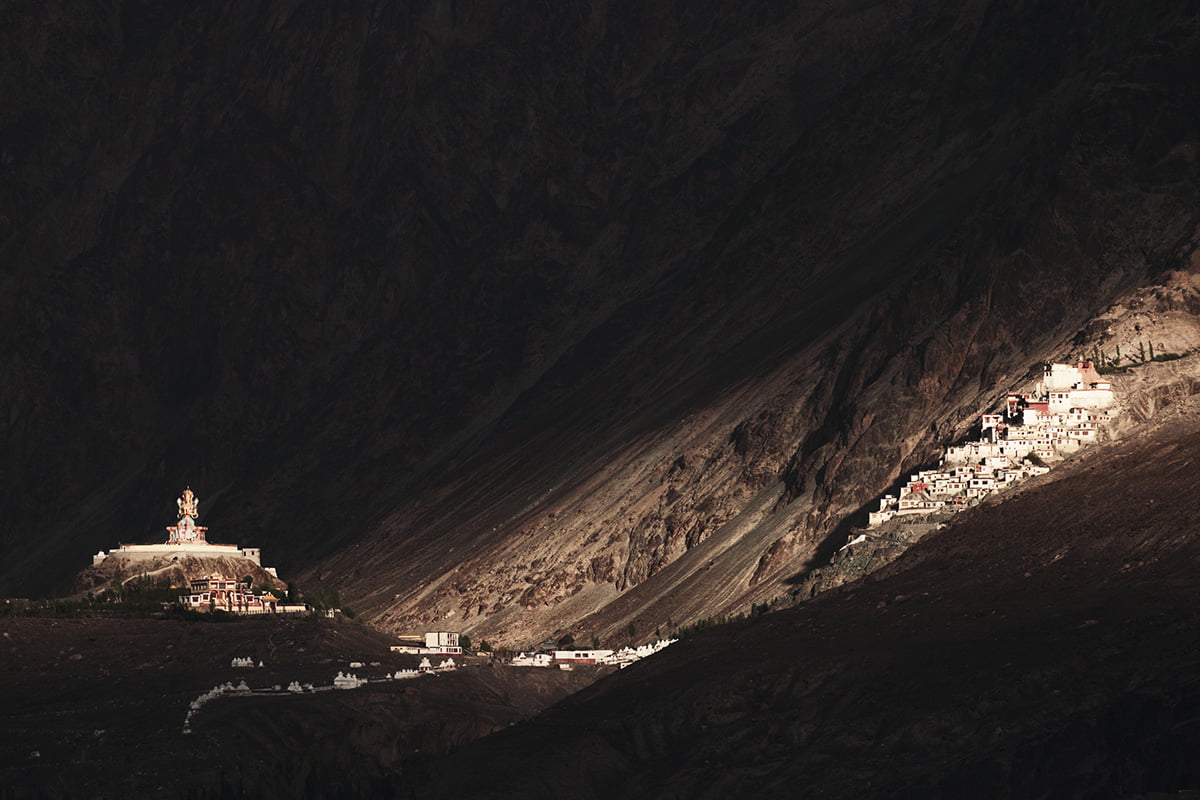 15. Could you please talk to us about your post-processing workflow? What's your thoughts on colour correction?
Colour correction up to neutral limits and truth of the actual scene is fine to me but I am strictly against of applying absolutely absurd filter effects which would alter the actual scene. We need to understand that Photoshop is a tuner and not an amplifier which can increase the beauty of the picture so, nothing much to talk about my workflow.
16. We all know that you are into video tutorials. Now-a-days YouTube has become one of the most popular platforms to learn photography. Please let us know, which one do you prefer most, books or videos and help us to understand your point of view here.
I am a big fan of prints so, certainly books and not a digital media at all. Photography completes with a print and without printing, the photographer is just halfway through. Nothing can give you immense pleasure which you will get from the prints, be it your own photograph or someone else's.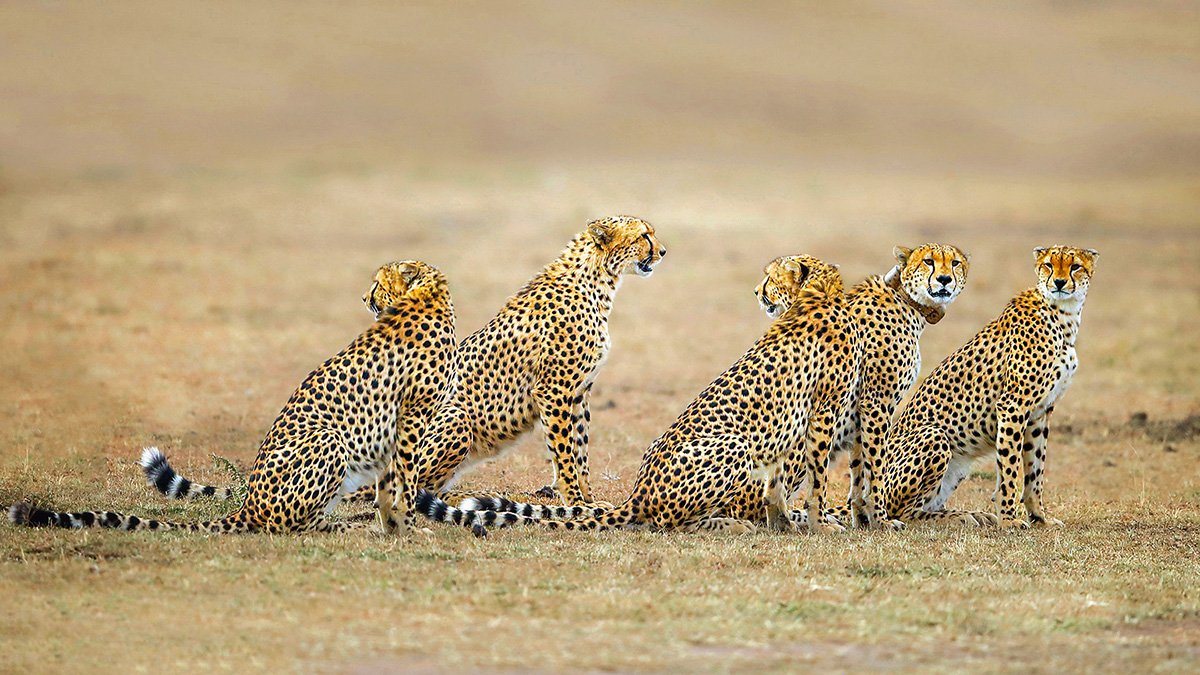 17. You are conducting wildlife photo tours in various locations including Kenya and Tanzania. What thought process you keep in mind when you take your participants to the location?
I work for different organizations where I take their participants to such locations as a photo-mentor and make them learn the art and science of photography. But most importantly, I teach them what wildlife is and make them enjoy wildlife-nature even without a camera. My basic idea is to teach my students/participants the 'art of seeing'. If they can see something differently, their camera will get the way they have seen it.
18. I would also like to request you to talk about '50mm Media Productions'. What is it all about?
As I have mentioned before that it is difficult to survive completely on wildlife photography, I have established '50mm Media Productions' as a full-fledged media house where we provide creative services for commercial and corporate photography, including filmmaking.
19. Oh, that means all under one roof starting from wedding to architecture including lifestyle, product and what not. How do you manage commercial and wildlife photography together?
I didn't mention earlier but I am an engineer and worked for Larsen & Toubro for more than 7 years where I was working for off-shore and on-shore oil, gas platforms and refineries, which had given me opportunity to improve my planning and business management skills. So, I have set up my business module and schedule in such a way that I can manage both with my full efficiency.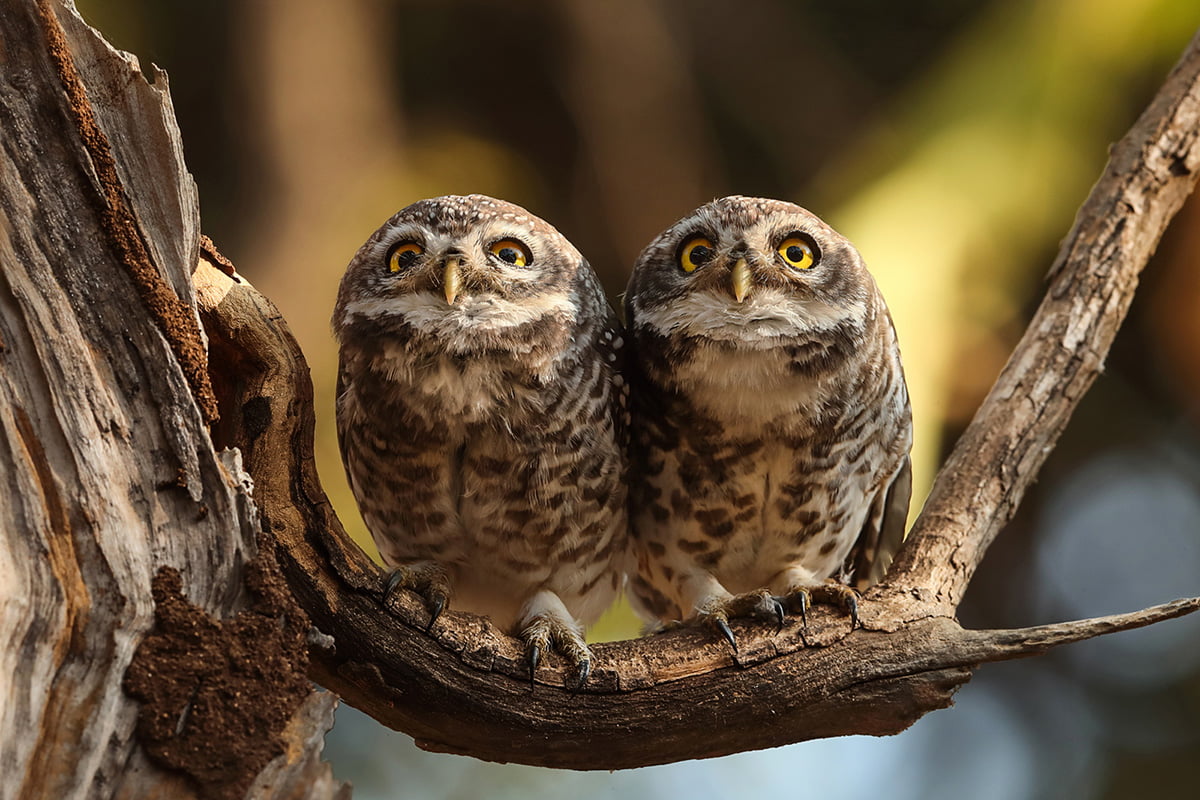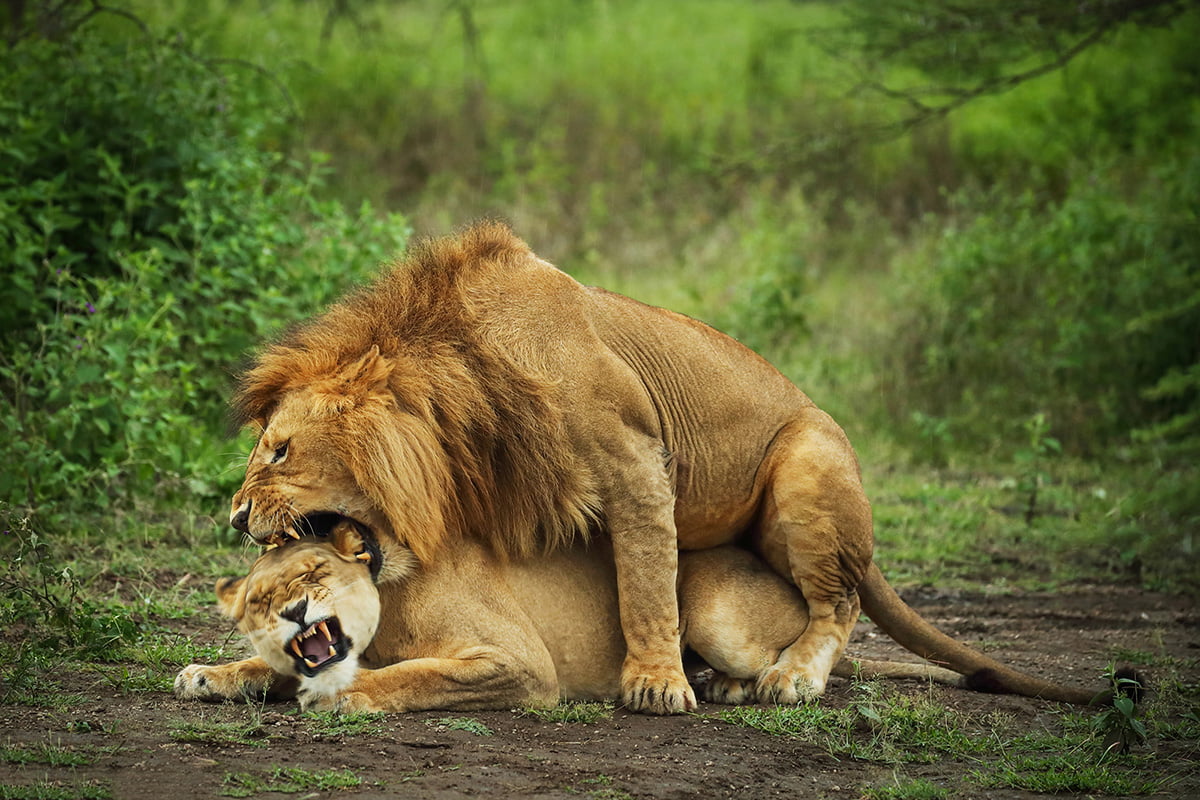 20. Since you have already told us about your extraordinary journey, let's windup with your suggestion for the next generation photographers.
Whether you become a good photographer or not, you must become a good human being. If you cannot enjoy your subject without a camera, then sorry, photography is certainly not for you. Learn the rules of composition and break them hard. And most importantly, stay away from 'visual pollution' of 'social media' as much as you can.