Interview with portrait photographer
Bhumika Bhatia
She always had visions that she was here for a purpose, always dreamt of a world where everything was extraordinary, with a hint of fantasy and romanticism, with surreal trees and purple clouds.
Interviewed by Rupam Dey
Photographs by Bhumika Bhatia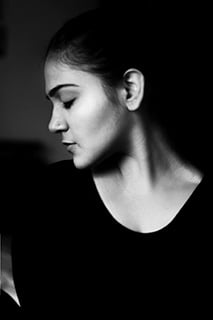 Bhumika Bhatia
A self-taught Contemporary Portrait and Travel photographer from India. She started photography 8 years ago while sitting on the back seat of her cousin's car. It was about to rain and the weather was amazing, so she started clicking pictures, and luckily the first picture she had ever clicked turned out to be good. Everybody thought that it was a teenage phase and would fade away in a month or so. But Bhumika convinced them that she wanted to take pictures for the rest of her life and wanted to make people connect with her images and to inspire in some way. Bhumika always tries to photograph her dreams.
In this interview for Exposure, Bhumika talks to our program director Rupam about her journey of photography.
1. Let's start from the beginning, how did you get involved in photography? Is there any childhood memory that motivated you to take photography seriously? Who is your inspiration?
I never wanted to be a photographer, but art has always played an important part in my life since my childhood. From painting to sketching, writing, but all of those things lasted for a little while, a kind of infatuation; until I found photography. It all started at the backseat of my cousin's car with my father's point and shoot camera. I was 18 and we were on our way to Nashik. I randomly started taking photos and the first photograph I ever clicked made me realize that it was interesting, I could give it a shot. But, telling my close friend that our lives are gonna change at our first exhibition after 6 months into photography and winning India's first proper fashion photography competition made me realize that this was what I wanted to for the rest of my life.
I derive a lot of inspiration from music and people I stumble across, the list is never-ending! Tim Burton is one of my biggest inspirations, his work is something I can relate to, the darkness in his movies, and the depth are what that intrigue me. Among the artists/bands I like The XX, Florence Welch, Kimbra, Sigur Ros, Massive Attack, Matt Elliot, Mogwai, Explosions in the Sky; they all inspire me a lot and I hope I'll get to photograph them in the future. Speaking of photography, I like Tim Walker, Paolo Roversi, Sally Mann, Daniel Sannwald, Viviane Sassen, Sarah Moon, Annika von Hausswolff, Rinko Kawauchi and many others.
2. So eventually you became portrait cum wedding photographer. How would you describe your photographic style and how did you discover your style?
I hardly shoot weddings nowadays. I do try different genres, I believe there's no harm in trying. But, I always come back to portraits. I don't know if I have a particular style or when I discovered it; but, you could say it's in-between two worlds, a limbo of sorts. Mainly, I want my work to feel emotional and vulnerable, and not because of light or posing,but the connection between two individuals that is present at that very moment. A sense of intimacy that can be felt when you see a photograph.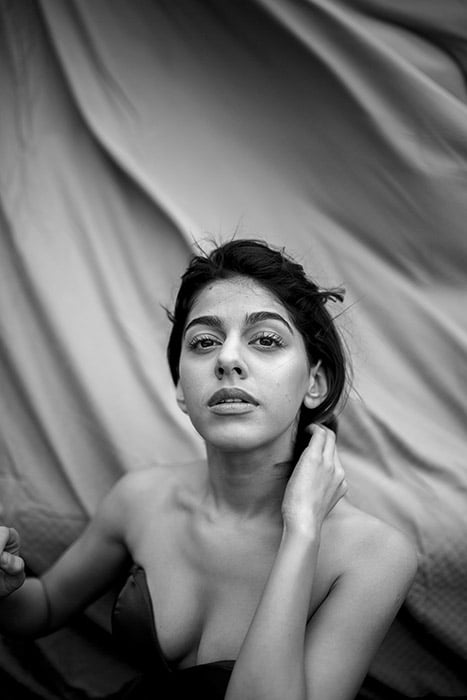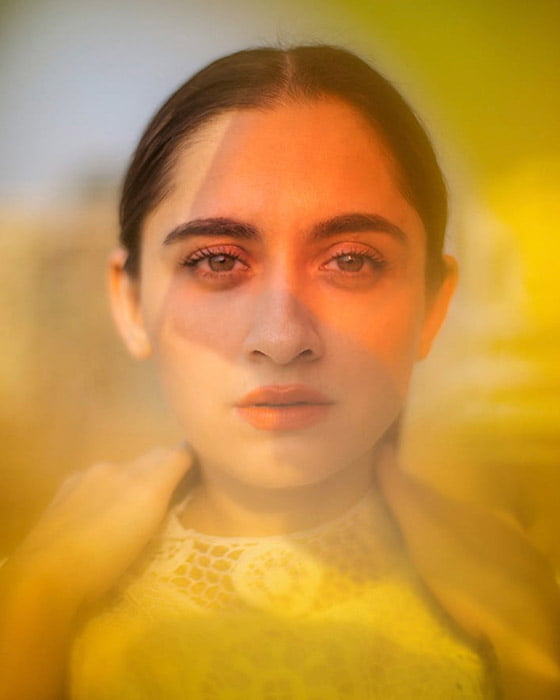 3. Please enlighten us about your project 'One Sentence One Word'.
Oh wow! This goes way way back, it's taking a sentence from a favourite song and converting it into a photograph. There are around 6500 spoken languages in this world, imagine how much art there is! Try and explore various genres in music and you never know, you might find inspiration where you never expected. It's quite fun and challenging.
4. You also have worked on projects named 'The Boys of Kovalam' and '60 Days of Solitude'. Please enlighten us about these projects too.
'Boys of Kovalam' is an ongoing project. The surfing culture is slowly picking up in India and I want to be one of the few who bring light to it. I first came to Chennai four years back to learn surfing. As a birthday gift to myself, that was my first solo trip in India. I still remember the first time I stood on the board, my life got completely changed. Nothing I can conjure better describes the feeling of being a learner surfer than 'a fish out of water', pun intended. Long story, in short, I had many failed attempts, but what could have been anywhere between my 15th and 50th, I got on my feet. That was the best birthday gift I could have ever asked for.
Whereas, '60 days of solitude' was a small personal photo project that I did, where I took photos from just my phone. That time, mobile photography was fairly new. But it slowly turned from photographing just my travels to taking intimate portraits of my mum when she got sick. All in a span of two months, it made me fall in love with photography even more.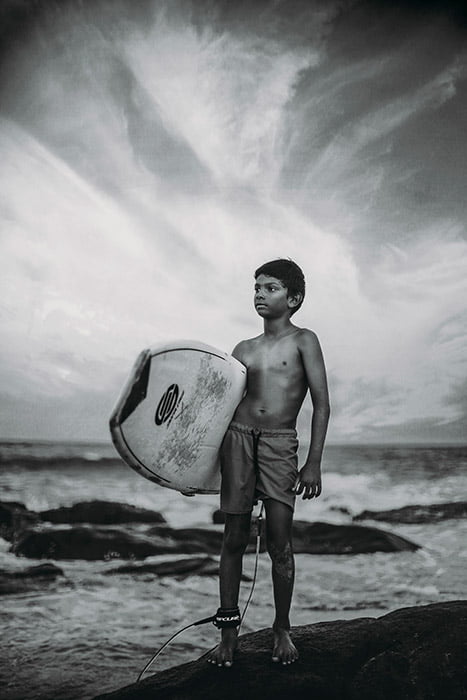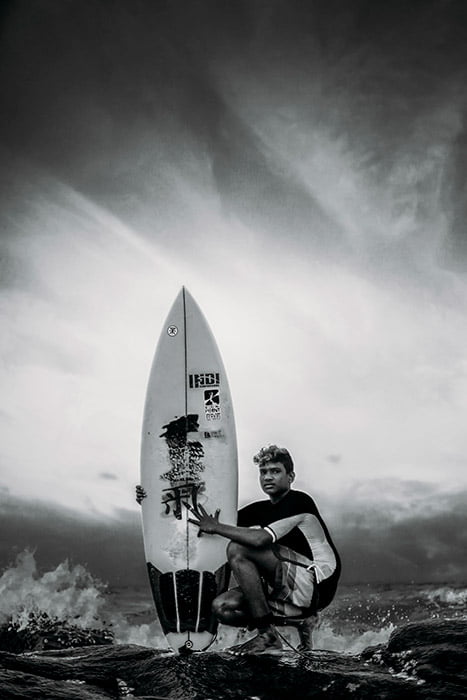 5. You have done a lot of conceptual portraiture work as well. In portrait photography, the relationship between the photographer and the subject is very important. How do you personally approach that dynamic?
It means a lot to me to try and make something that feels personal for both the subject and myself. More often than not, they are not used to seeing themselves like that, they get a bit vulnerable, I want to capture that, to capture at their lowest, so to say. To make a scary situation looks beautiful and shows that it's okay to feel this way.
For those who are wondering, I do shoot happy portraits as well. Haha.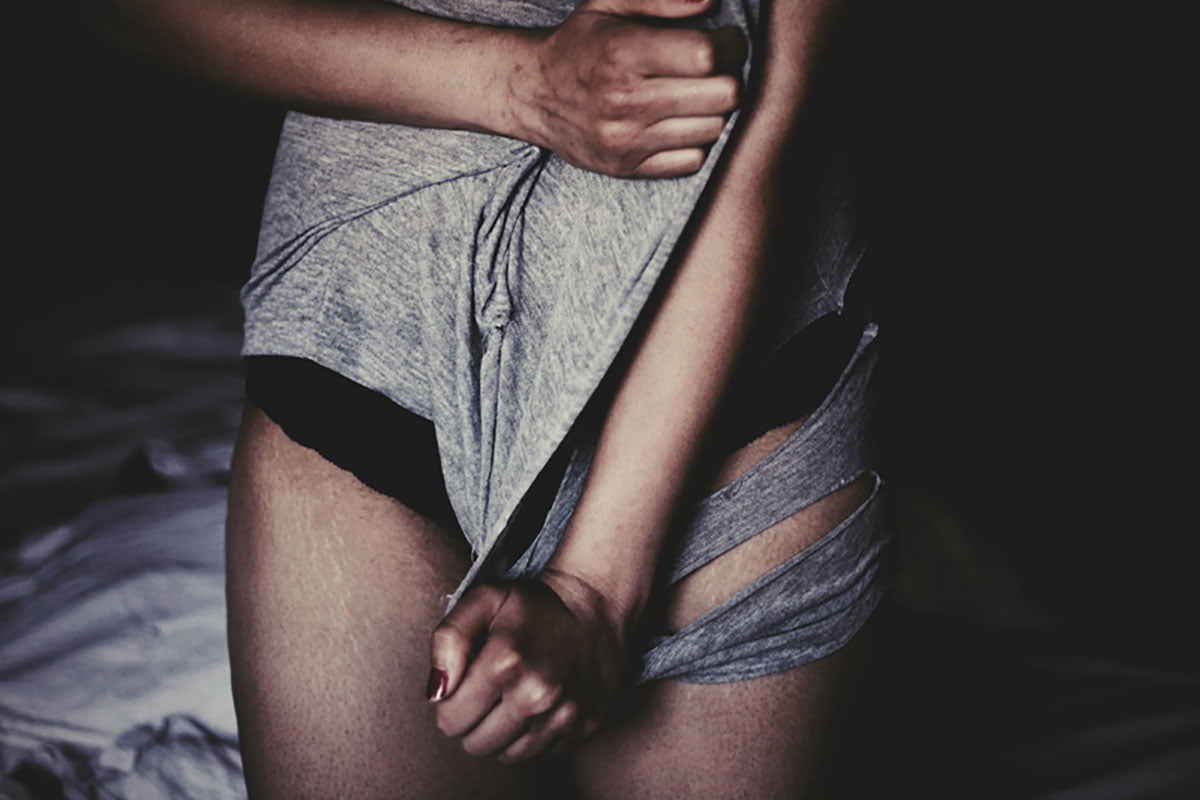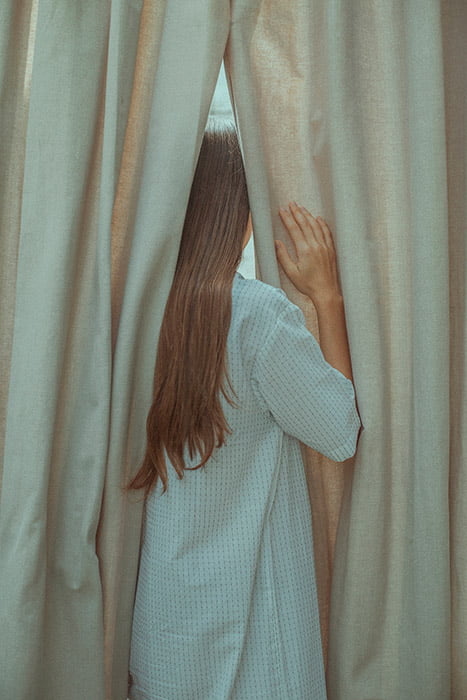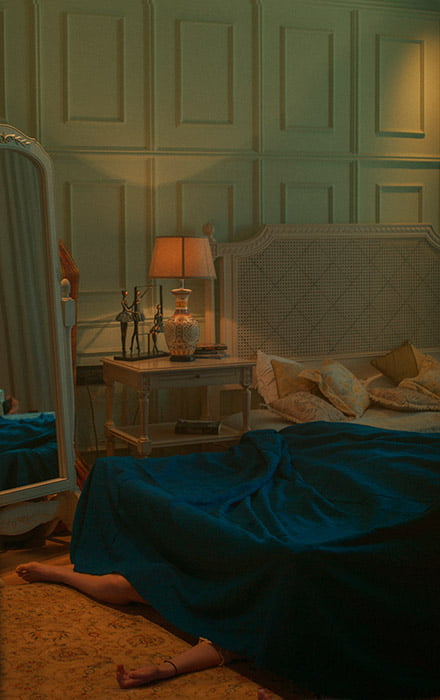 6. Be it portrait or wedding shoot, how important do you feel is getting attached with your model/client? How do you make them comfortable in front of your camera to get their best?
Extremely important, one of the major key points I believe.
I do have a conversation with them, and get to know the details mainly about themselves and the emotion they are feeling at the moment.
7. What's the most important emotion you want people to feel when they look at your work?
Calm, but still a little uncomfortable. I want them to question themselves, what is it that's triggering me? Why do I feel this way? That's it.
8. You've worked with some international clients like Microsoft, Nokia, Penguin Books, Reebok, Google Audi, and many more. You are doing personal projects as well as commissioned work. Which one do you prefer, commissioned or personal project? Why?
My commissioned work pays for my personal projects, so both. 🙂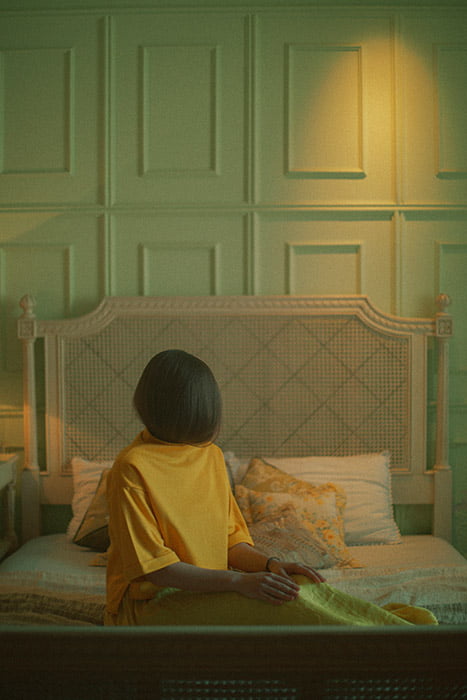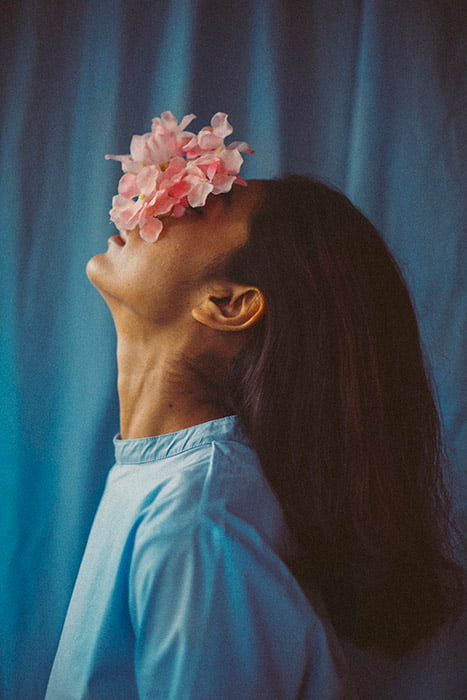 9. I found you shoot in colour as well as in Black and White. How does black and white vs colour play into your work? Do you find them to be separate beasts—or complementary?
It depends on the photograph actually, the mood or the purpose helps me to choose whether I should go with colour or blank-n-white. Definitely separate beasts though.
10. Is there a specific moment with any of the assignments which you have completed, that resonated strongly with you?
None other than my experience working with Dove Global and Getty images for theproject 'Show Us'. There, 116 female-identifying and non-binary photographers from all around the world were hired to create the largest stock library, featuring more than 5,000 photos of women and non-binary individuals. It was a huge honour to be a part of something so massive and inspiring.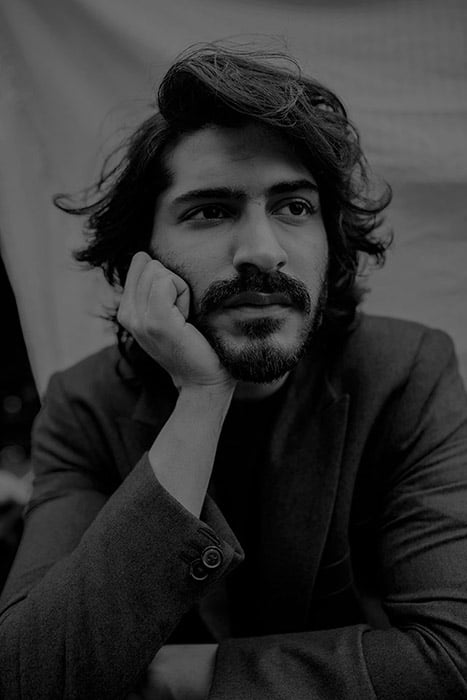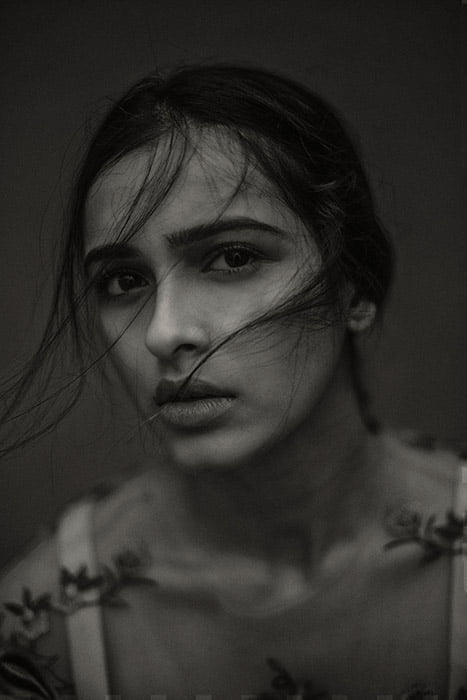 12. You had your first exhibition 'Sublunary World' at the age of 19 and your work has been exhibited across the globe including Paris Fashion Week and so on at such a young age. Please share your experience with us.
Absolutely surreal, at that moment not a lot of Indian female photographers were out there on the international photography front and to be able to show my work, at such a young age motivated me more to work harder.
13. What do you look for when scouting new locations? Or how do you select a particular location for a particular image or project?
It totally depends on the theme of the project. But, I always try to look for eeriness in places.
14. When a young person like you gets into fashion or wedding industry, will he/she need to study the external light set up or they must start shooting in natural light to understand the play of light first?
Honestly, it varies from photographer to photographer. When it comes to artificial light, you can control the environment around you, it's a great learning curve. I try to learn from fellow photographers and ask questions about their methodology, etc. With natural light, the light controls you and you have to adjust accordingly.
It gets tricky and interesting, which I absolutely love.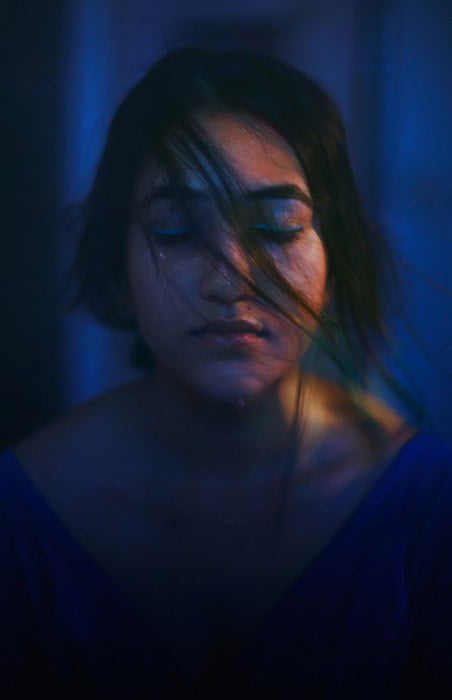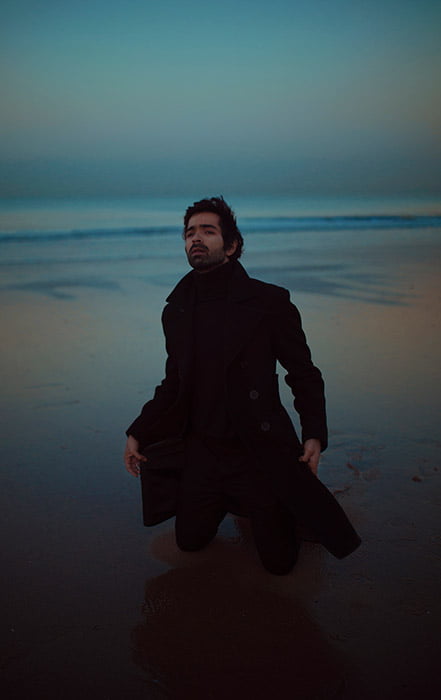 15. What are the equipment do you use typically for a shoot?
I use a Canon 5DMark iii, 35mm 1.4 and 50mm1.4. I do have a Yashica, which I have recently purchased.
16. Which software do you use for post-processing and up-to what extends you process your images? 
I use Adobe Photoshop CC but I just keep experimenting.
17. What is your future goal? Do you want to pursue your career in the field of photography only or will continue photography along with your professional life?
Photography is all I do. I don't know about this professional life we are talking about. Haha.