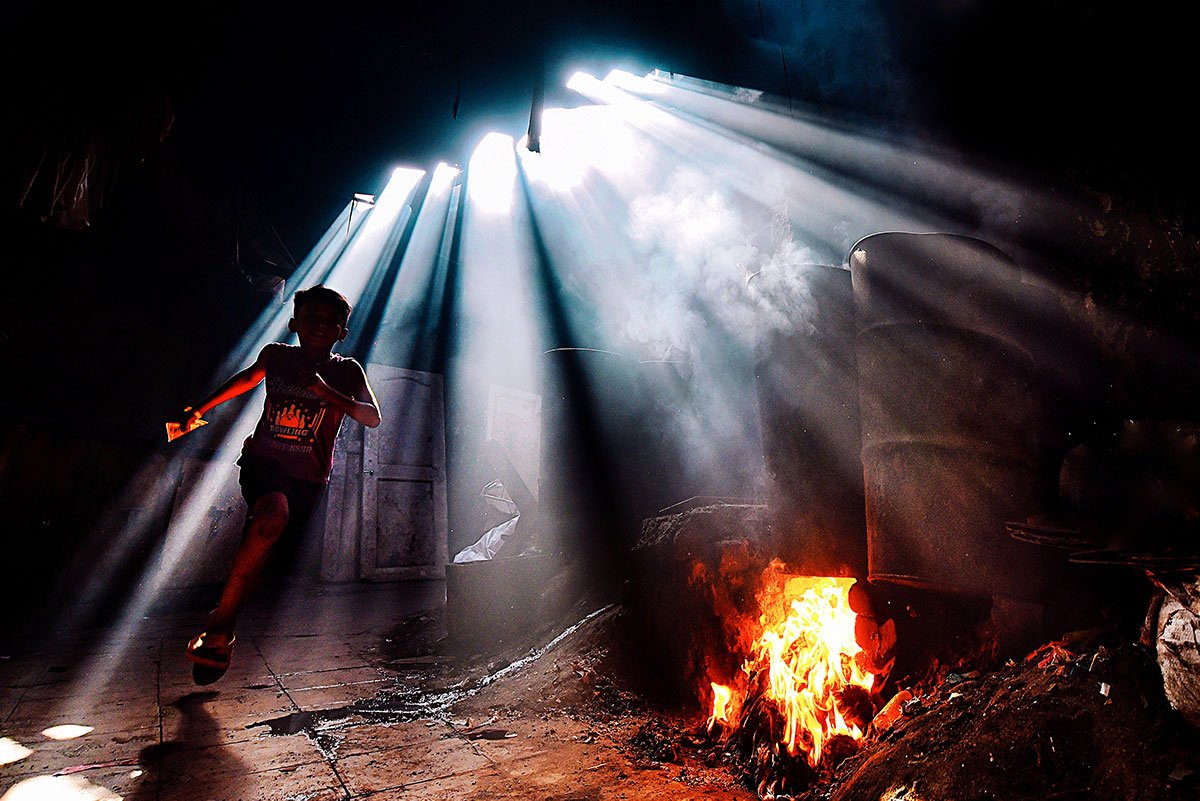 Finding Light
by Sammya Brata Mullick
Dhobi Ghat in Mumbai, India has always been a street photographer's favourite hunting ground not just because of the colours, textures, action and stories but because of the wonderful light that penetrates through the perforated rooftops at various corners of the hub. And the best part is, this light is pretty much there in the second half of the day for almost the entire year – however, as a street photography enthusiast, it is perhaps not enough of a fodder to capture any natural phenomenon without a storytelling component in it. Thus began my wait for the right moment pretty much inside the furnace of Dhobi Ghat with the heat getting the better of us with every passing second. I think we waited there for almost 2.5 hours before we started spotting clutter-free frames, but there was still something missing. I had surveyed the entire area meticulously over this period to gauge possibilities of an interesting action-packed moment that might create a memorable frame, but it seemed like non-existent. However, at around 3:45 PM, I witnessed that a little kid who was studying at the farthest corner of the pavement got an unexpected break and I could sense that he would be passing through this passage for sure. Little did I know that he would be speeding across the entire stretch at almost the pace of Usain Bolt; I had to quickly squat in order to grab a "below eye-level" perspective since I had already framed the moment in my head. I missed out on crisp focus for the first shot since the environment was quite dark and my shutter speed was moderately slow; this was on the second attempt, I wish his face was slightly more visible in the light, but I reckon the raw action and momentum captured here pretty much sealed the deal.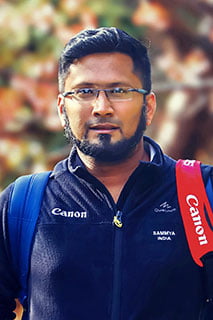 Sammya Brata Mullick
A passionate Street Photographer and a consultant by profession, working with one of the Big 4's of consulting, Sammya has been an aspiring "scribbler" right from the age of 3. Storytelling has been pretty much his forte which has gradually evolved into a riveting "pursuit for photo-stories" on the Streets of Calcutta; an interest that has gradually transformed into a zest. His love for photography got a kick-start during his stay at Meghalaya back in 2011 and since then, he is like impregnable. He has won several photography contests, including the Canon Photo Marathon India 2019.