Interview with travel photographer
Vinod Khapekar
Nature is a canvas full of vibrant colours, which is his day-long obsession.
Interviewed by Rupam Dey
Photographs by Vinod Khapekar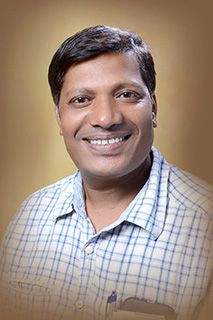 Vinod Khapekar
A businessman by profession and photographer by passion, Vinod inherited the love for art from his father and started his journey of photography at the age of 17 with his first analog camera. He is a travel and landscape photographer based in Nagpur, India. He loves to explore hidden places and obsessed with the sunset, wish to explore each corner of India and some foreign countries in the future.
In this interview for Exposure, Vinod talks to our program director Rupam about his journey of photography.
1. Let's start from the beginning, how did you get involved in photography?
My father late Sri Narayanrao Khapekar was a famous sculptor and painter. Because of this, attachment to art has always been there with me since childhood. I started working with my father at the age of 10, so those artistic qualities were inherited from my father and this is why my view towards the world is a bit different. I started doing photography at the age of 17 when my father gifted me a portable camera. That time it was the era of analog black & white. I started having fun and in this way, my natural tendency towards photography grew more.
2. How would you describe your photographic style?
Honestly speaking, at the initial stage when I started photography, I didn't have any style. I did a lot of wedding photography for sometime but my inner artist was not satisfied, then I decided to start with travel photography. At first, I couldn't understand what to do or how to do, so I started with street photography and gradually moved to nature and landscapes. Now you can say that the vibrant colors are my style which I believe anyone can feel by observing my work.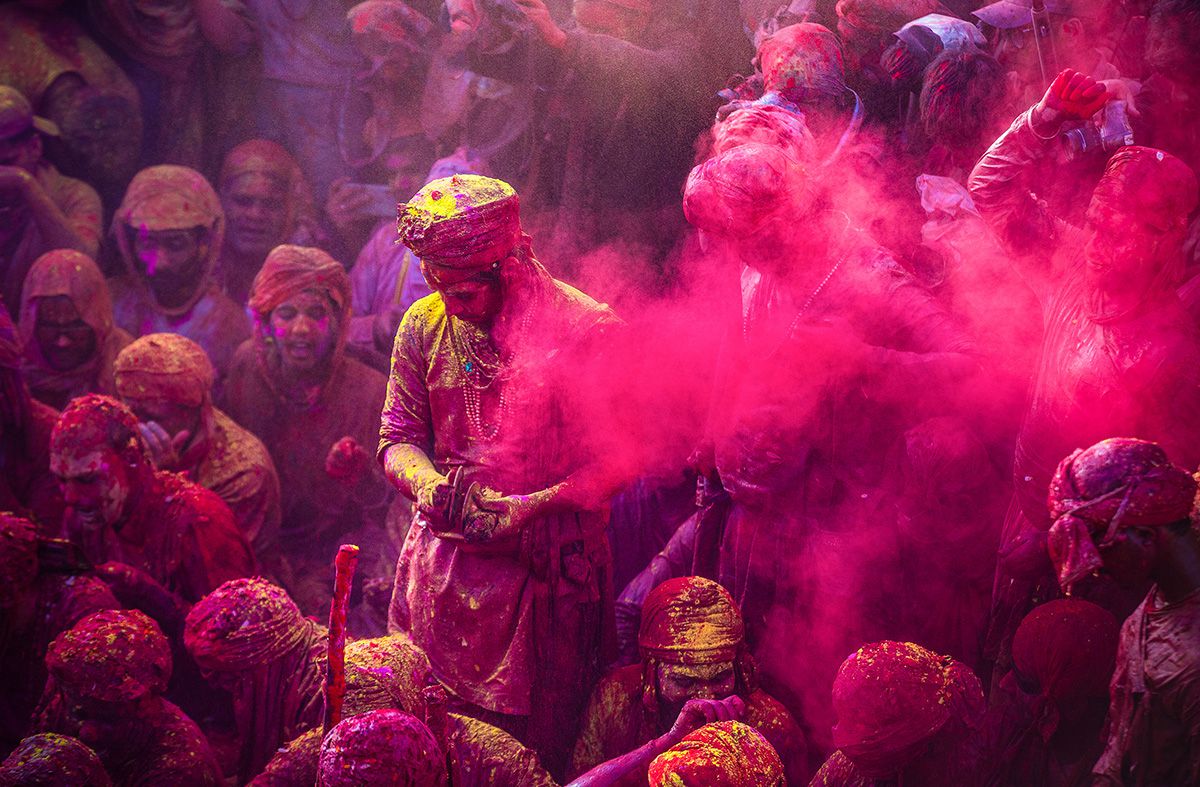 3. What do you enjoy most about being a travel photographer?
As I mostly shoot landscapes, I'm highly attached to sunrise and sunset. I love sunset the most because at that time the sky produces the most wonderful colours.
4. Being a travel photographer, you have experienced lots of gear selection dilemmas before every trip. How do you prepare yourself? 
Yes, this is very true since each location has a unique set of nature. It takes a lot of effort to gather information about the location and based on that I always select my gear. I do a brief research on Google and ask my friends too who have been there earlier. Currently I'm using Sony A7 iii & Canon 6D Mark ii body, earlier I had Canon 5D Mark ii. I do rent gears sometimes when I feel I don't have the required one.​
5. As you mostly shoot landscapes, please debrief us about your post-processing workflow?
As we all know, post-processing is very important in today's digital era of photography to show the thing that the photographer observed while shooting. I always decide my post-processing workflow according to the location, image, and mood. As I said earlier, my style is vibrant colour, so I try to keep that in every image using my all-time favourite applications – Lightroom, Adobe Camera RAW and Photoshop CC.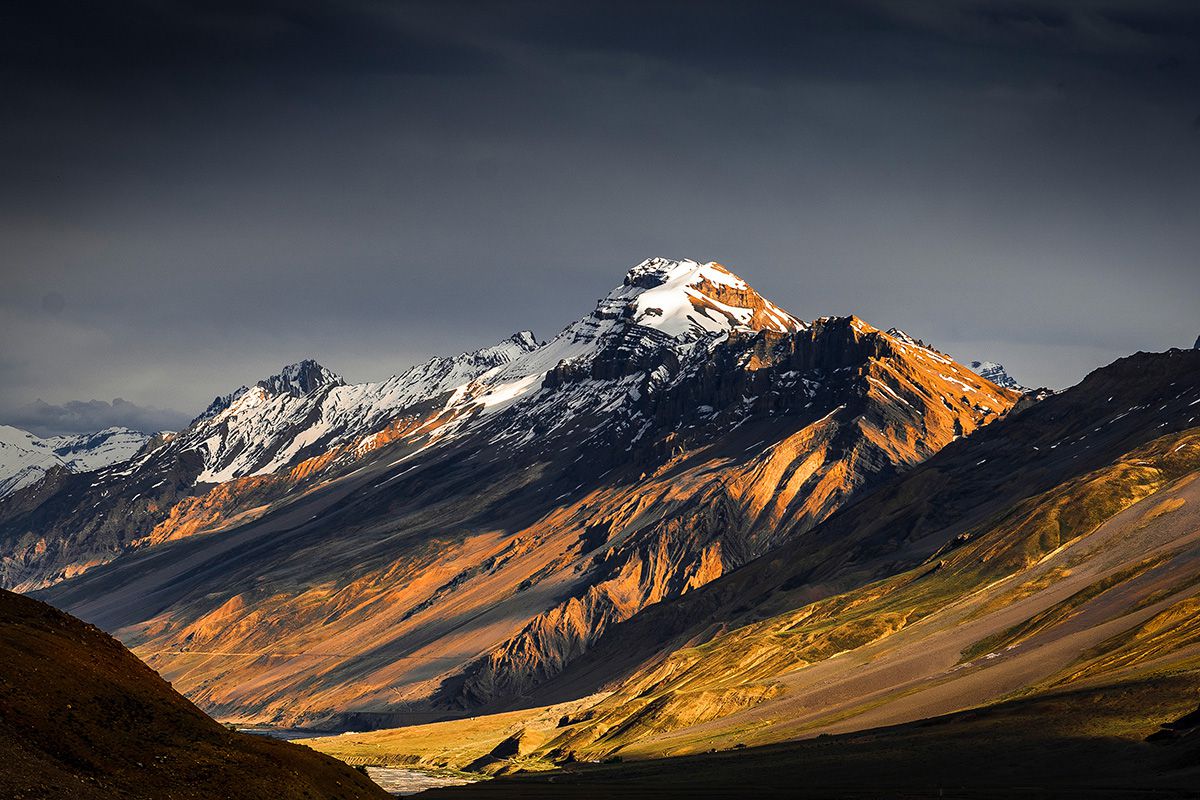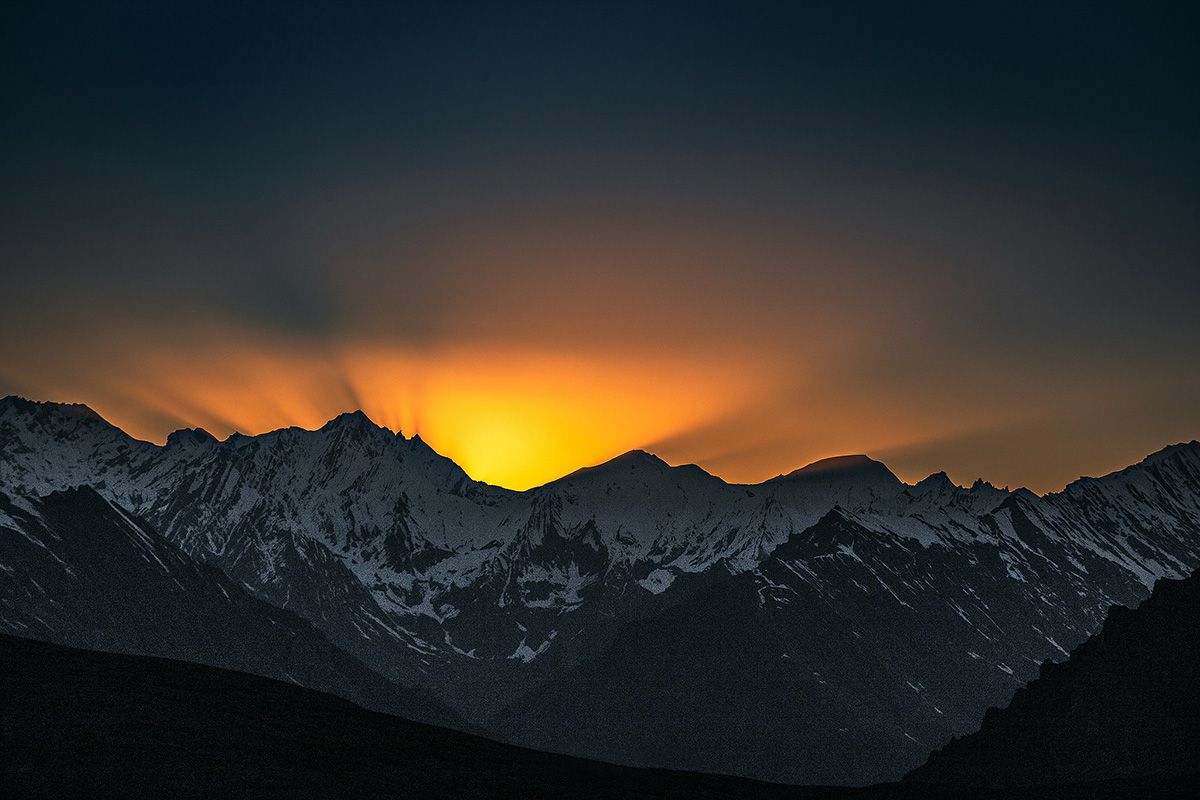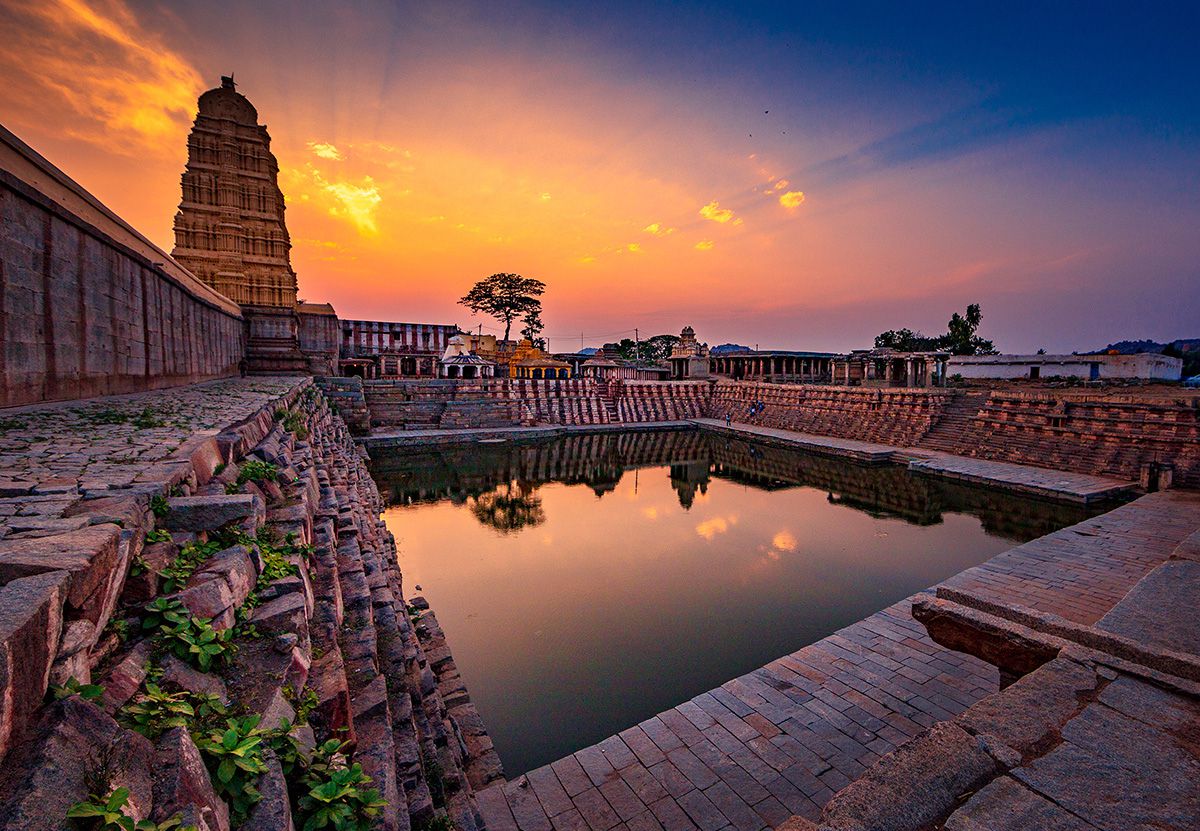 6. Do you have any guiding principles that you follow when you are making pictures? Is there an underlying philosophy that binds all your work together?
Aahhh, noting like that, I like to shoot whatever I like or find beautiful. Being a landscape photographer there is no fixed guideline. However, I am a big fan of 'Rule of Thirds' so I always keep that in mind and try to implement in my images.
7. How important do you believe it is for a landscape photographer to love nature, not just the results?
Yes, yes, attachment to nature is really important for a landscape photographer, even for other genre photographers as well. It is nature who is giving us the things we all shoot. If we understand nature and its laws, we will be more benefited. You know how this globalization is affecting our environment so, it's all of our responsibility not to harm Mother Nature. 
8. How does it feel traveling in some very remote locations to shoot landscapes? 
Oh, I just love this. There is always a desire to shoot something new and unseen frames, so I love to explore such unexplored places a lot in search of paradise.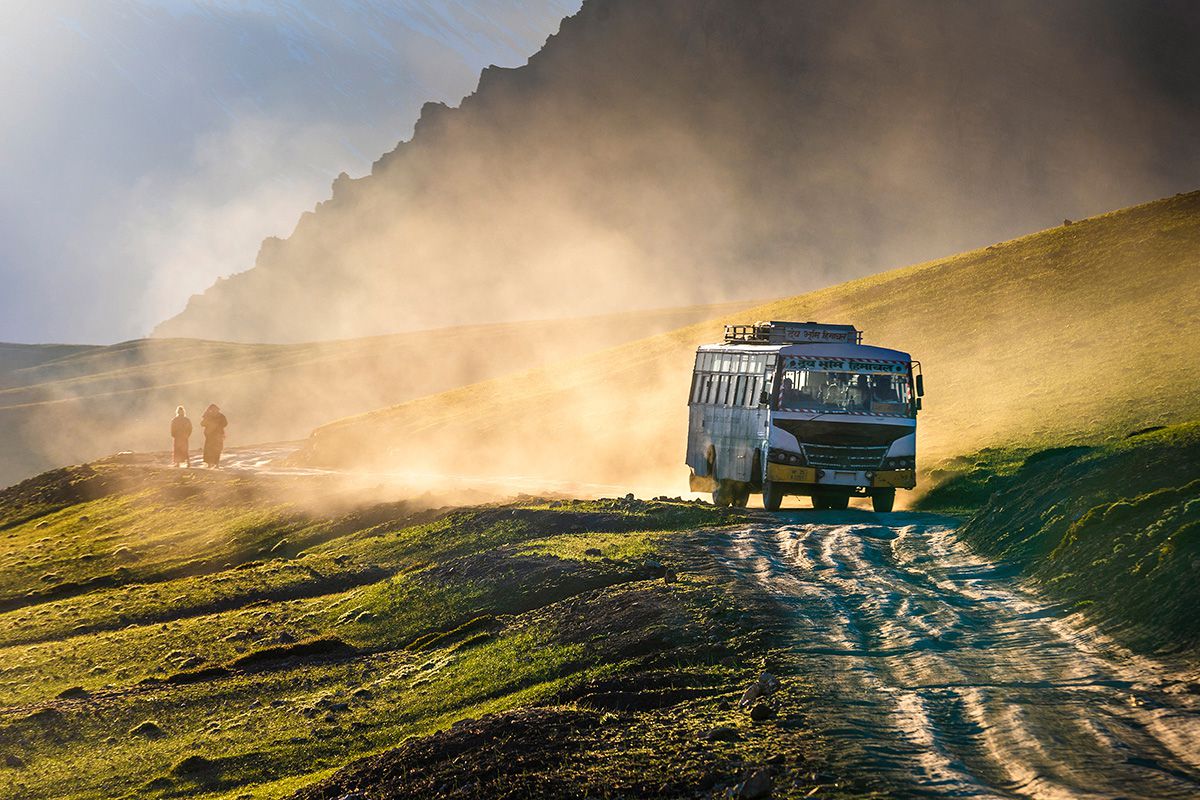 9. "Previsualizing the frames before arriving at the sites", does this help? If yes, how?
According to me, No. As I said earlier, I love to explore hidden places so I can't really previsualize things over there. I always try to shoot something unique, even in much known locations.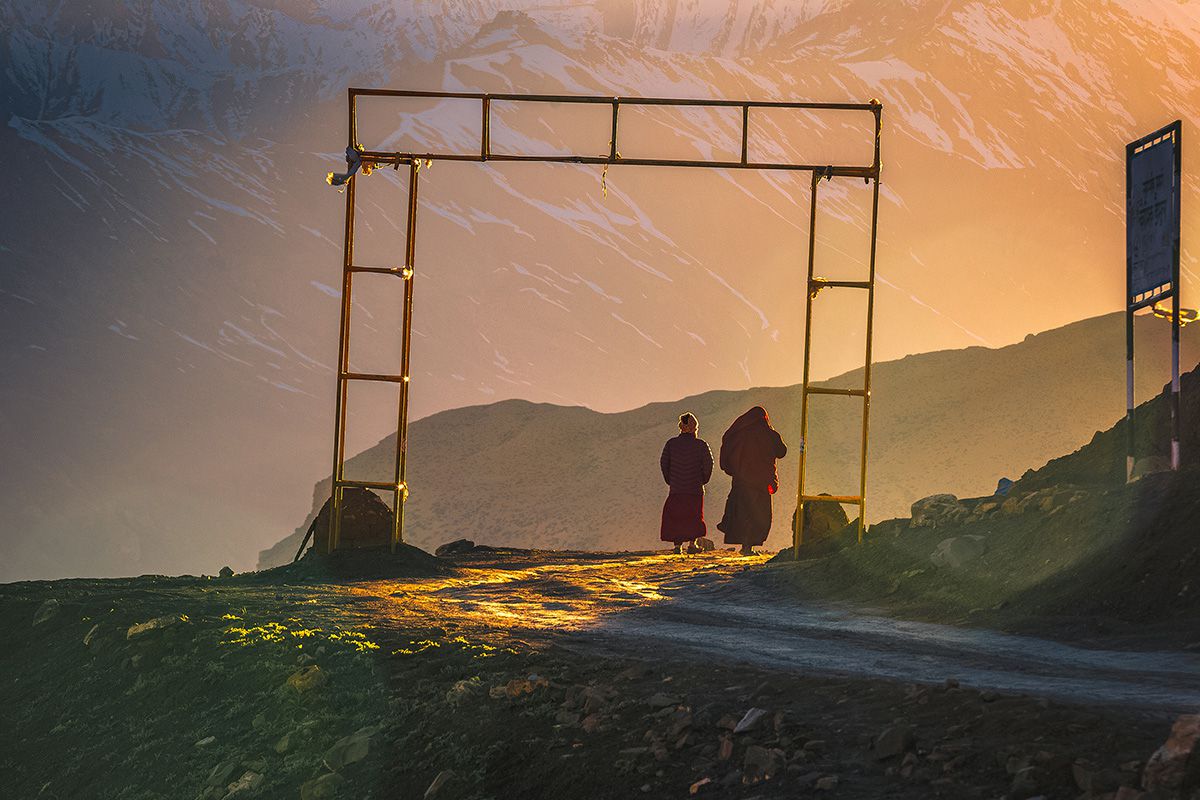 10. You have shot the world's largest religious gathering "Kumbh Mela", what challenges did you face to shoot the same?
Visiting Kumbh Mela was one of the most memorable and amazing experiences of my life as well as one of the toughest too. It was very difficult to shoot in such a big gathering, carrying a set of gears, bag. Kumbh Mela usually happens by covering a very large area and being a photographer I had to walk a lot, my shoulders were literally hurting. Another most challenging task was taking pictures of Naga Sadhus, with/without permission.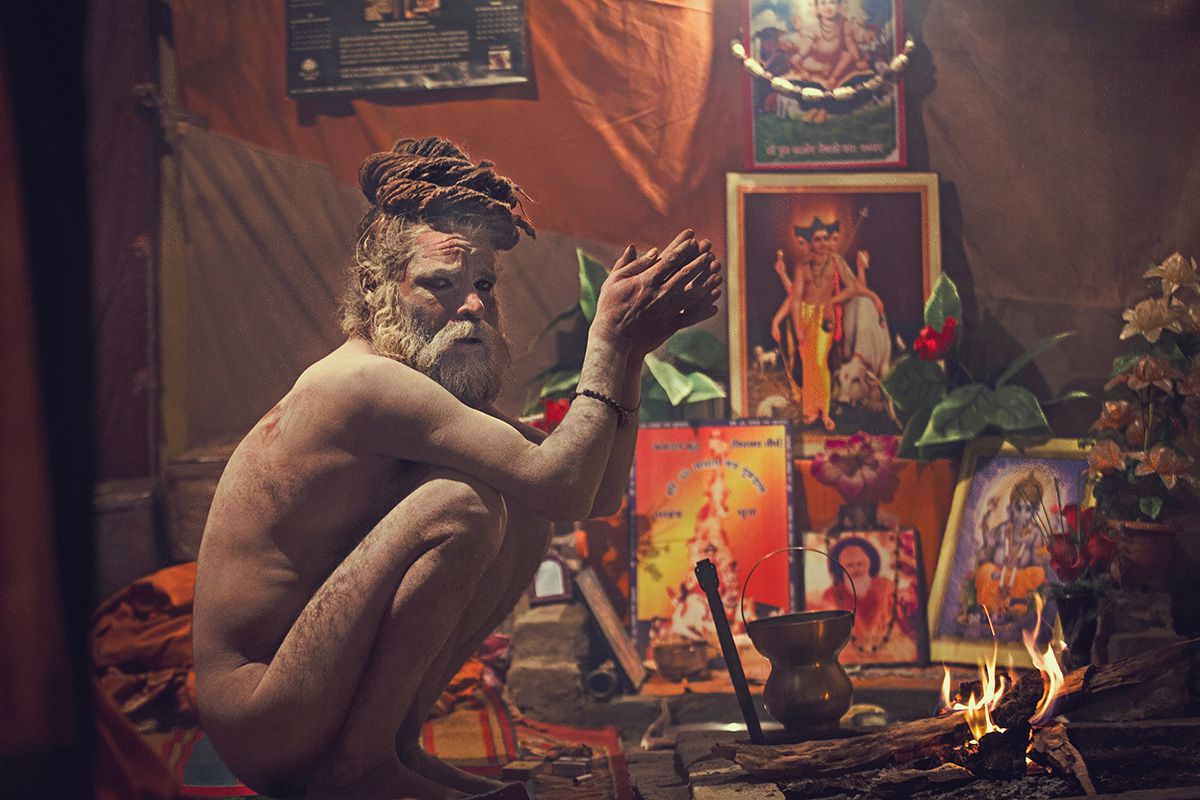 11. So you have some work on rituals as well, how do you get connected with the ritual and with the people involved in it?
What I feel is communicating with people is the key here. Talking to the people about their culture, method of worship, and their lifestyle help a lot to get connected or attached. Once they start feeling comfortable with you, you get access and ready to shoot. But always keep in mind that you should not hurt their emotion, even if you get deep access then also think once before shooting that it should be documented or not. And after shooting, always try to show at least some of your frames to get their reaction.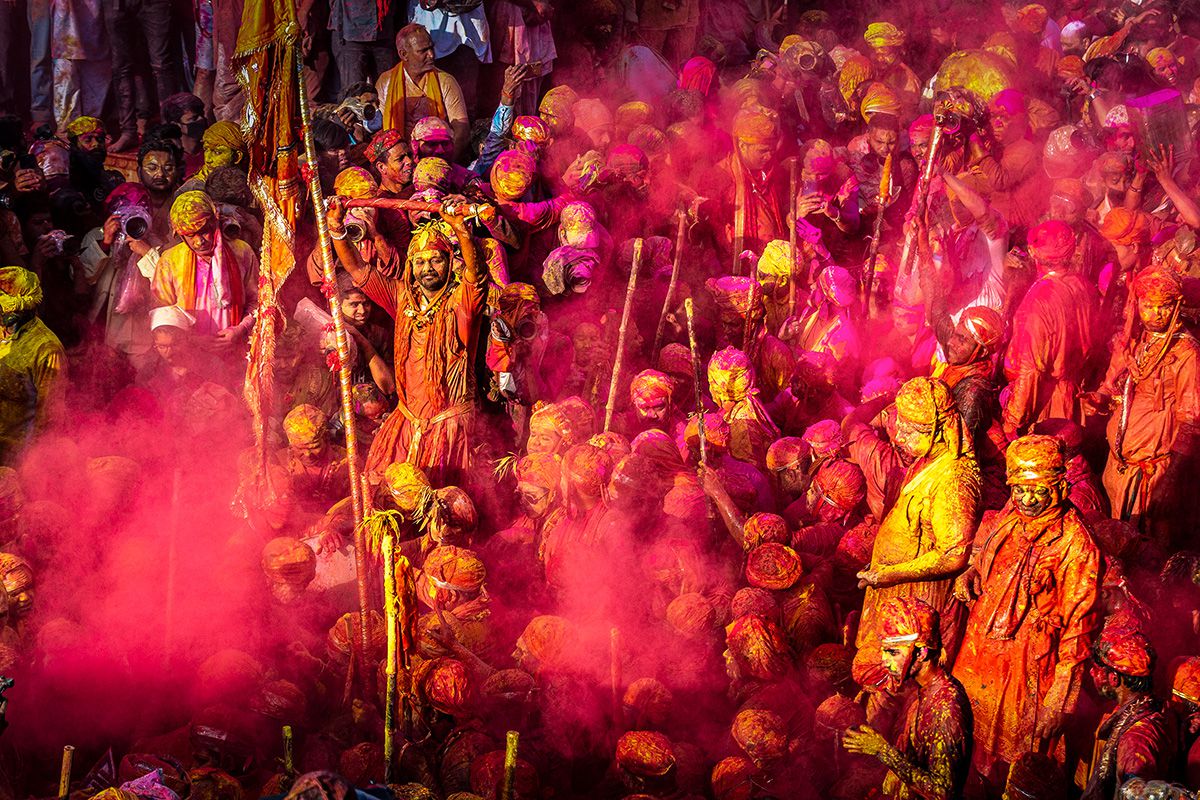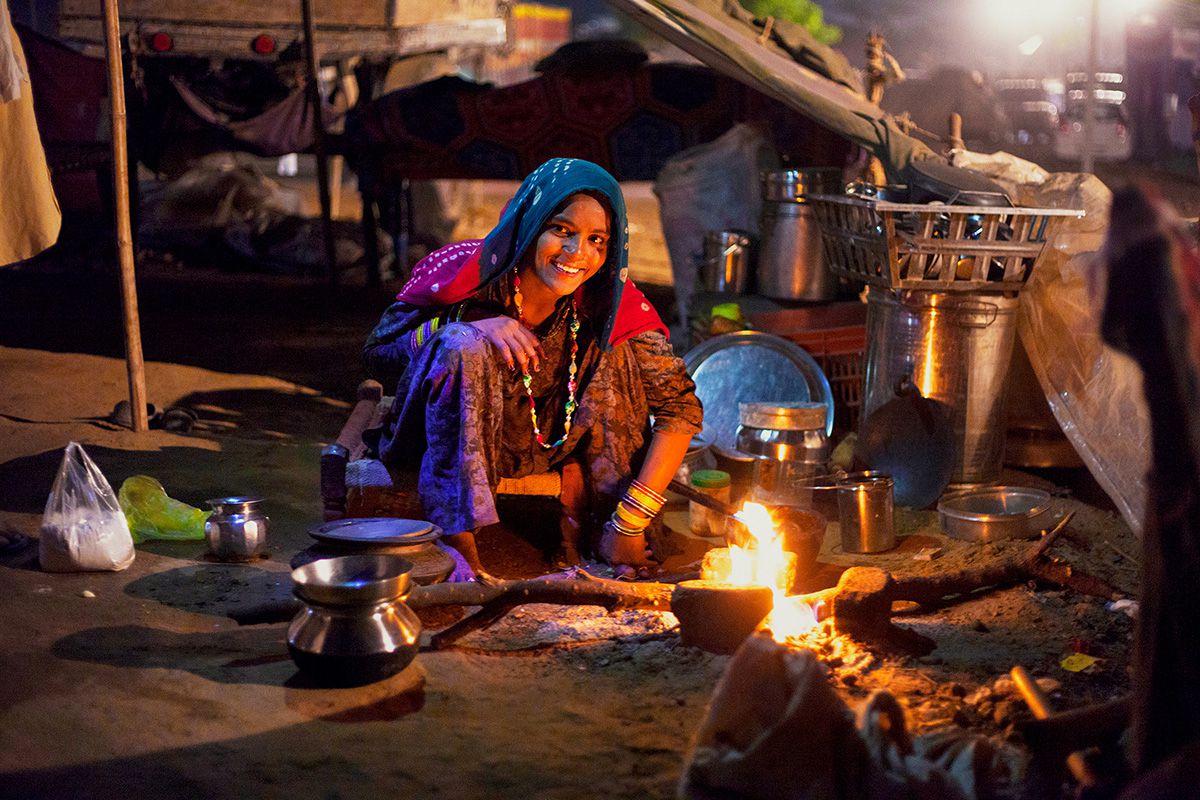 12. What can improve photographic compositions: Books or YouTube? Help us to understand what's your point of view on these two important media of learning? 
This is up to the person how he/she feels comfortable. Some people are book warms so that will go for books only in every scenario and some will go for video tutorials. The ultimate thing is gaining knowledge, the medium can be anything.​
13. If a budding photographer, ask you "How can I make my frame stand out of the crowd?" What would you tell?
Passion is very important in every genre of photography. A lot of effort is required to capture a beautiful shot. It is good to be influenced by the work of other professional photographers, but he/she must have their own style. I will advise them to develop their own style, work patiently, gather knowledge and to practise regularly.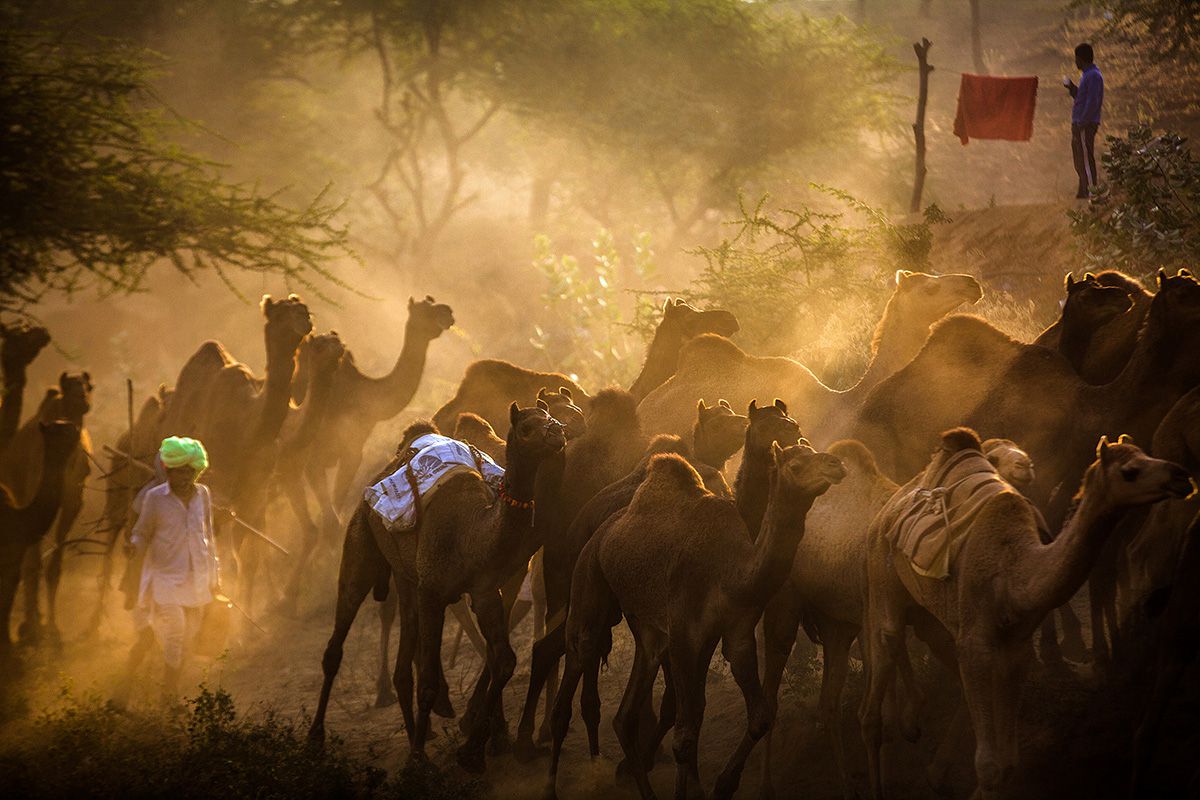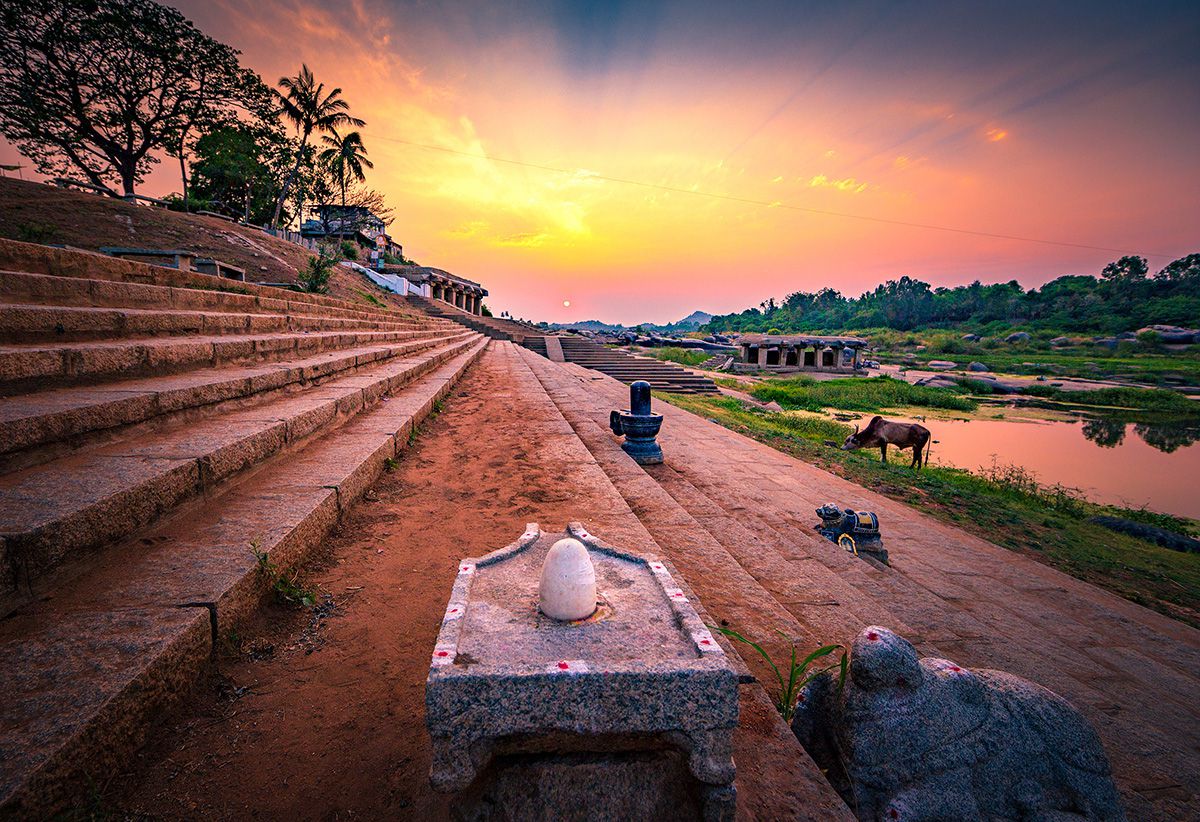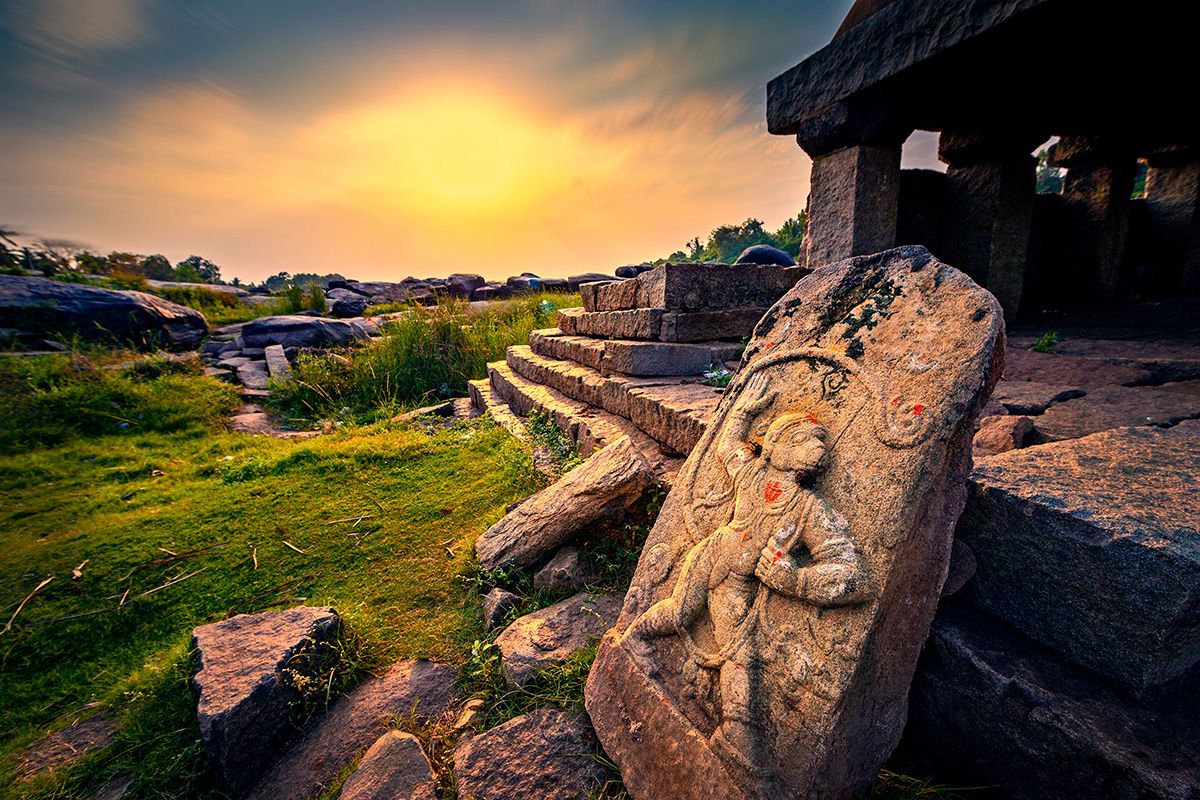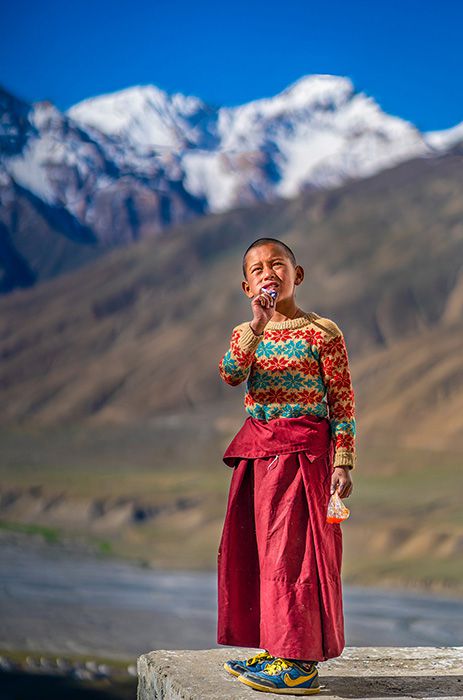 14. Let's wind up with some personal information:
• Birthday – 22nd May, 1968
• If not photography, then what? – A painter might be.
• Favourite photographer(s) – Mr. Steve McCurry, Mr. Max Rive, Mr. Raghu Rai, Late Mr. Guatam Rajadhyksh Sir, Mr. Apratim Saha, Mr. Ganesh Bagal, Mr. Sudhir Shivraman, Mr. Varun Aditya.
• Favourite book(s) – Steve McCurry's 'A Life in Pictures' and 'Picturing Times' – The Greatest Photographs of Raghu Rai
• Favourite gear of photography – My Sony a7 III with 85mm Lens.