Interview with wedding photographer
Madhabendu Hensh
A full-fledged engineer who quit his job to pursue his photography journey.
Interviewed by Debarshi Das
Photographs by Madhabendu Hensh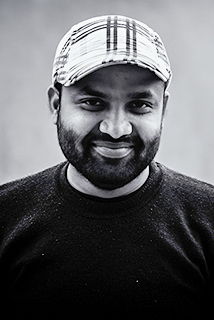 Madhabendu Hensh
Born and brought up in a small town of India, and eventually got shifted to Kolkata. Madhabendu believes that to become a visual artist, it's predominantly important to be a good human being. He did his graduation from Jadavpur University in Engineering and thereby left his lavish & corporate job in 2014 in order to become a full-time photographer. Currently, he is working as a wedding and documentary photographer for various NGO's such as GLRA India, ASA International. He also had worked in a couple of documentary and ad films. Madhabendu had been a part of few group exhibitions in Kolkata (2012), Mumbai, Chennai, and London to showcase his works of art.
In this interview for Exposure, Madhabendu talks with our editor Debarshi about his extraordinary journey of photography.
1. Debrief us about your extraordinary journey of photography.
As I was born and brought up in a quintessentially lower-middle-class, small-town Bengali family, I never thought of being a photographer. But somehow my subconscious mind nurtured my desire of not doing the cubicle job. As an adolescent kid, I was very fond of movies, be it any genre from mindless and comical to serious and dark. After school, I joined Jadavpur University for my Engineering. JU was like a whole new world, an eye-opener in a word. Since I was not brought up in a lavish ambience, I didn't have that scope to develop any hobbies like music or painting. JU helped me to acquire an interest in all forms of visual arts from photography to movies. Friends from various backgrounds and ethnicities also influenced and inspired my artistic pursuits, and all this was like a gust of fresh air when compared to my small town upbringing. Like many engineers, I joined a renowned IT company in Kolkata post my graduation. I started befriending various photographers from Kolkata and other cities whom I would love to consider as my mentors. I started to participate in as many photo walks as possible. From 2012 I started wedding photography and in 2014 after a lot of deliberation and turmoil, I quit my job and became a full-time photographer. This is my journey in a nutshell.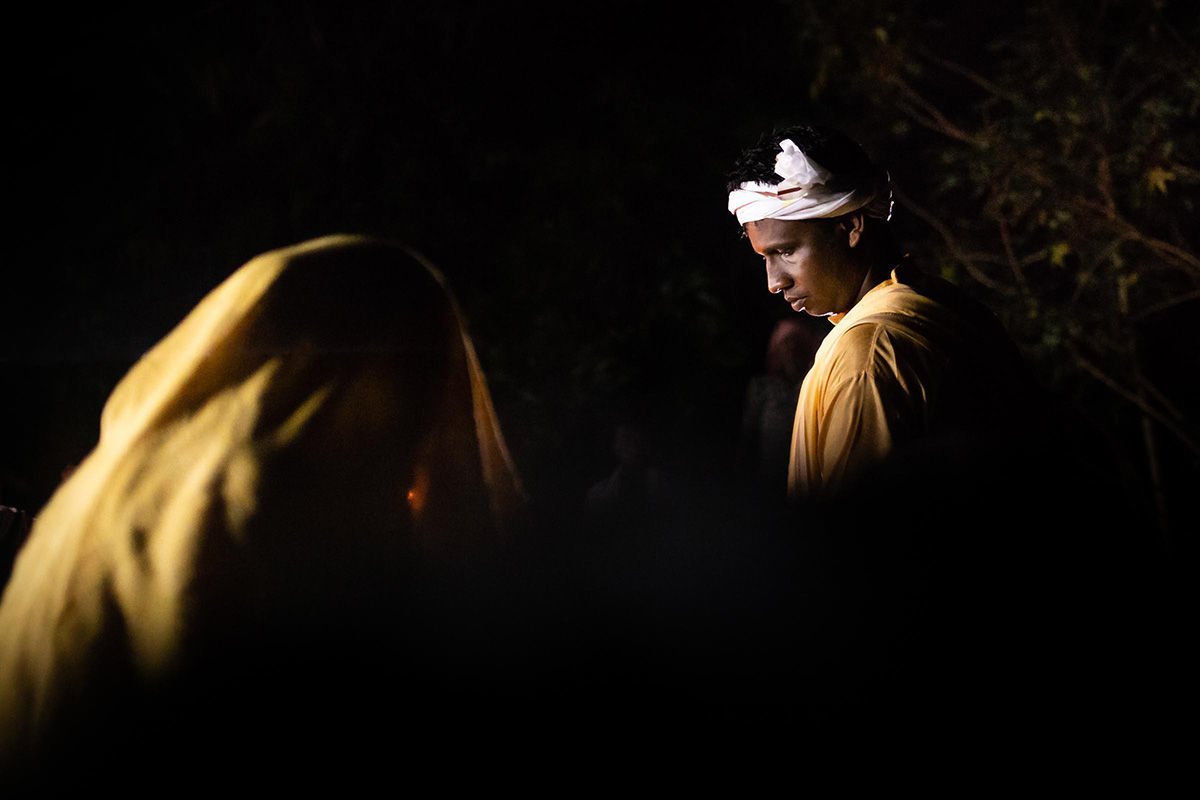 2. What power do you think a photographer carries within? What can bring a change in society through this powerful tool?
I believe that every art form is political. Photography is no exception. Being political doesn't mean only political parties. In this context, photography is a powerful medium of change. I would like to give an example – as a wedding photographer, I have seen that many of the wedding rituals (in Hindu weddings mostly) and the mantras tend to be misogynistic in some ways. I have also seen that many couples have started avoiding those rituals. While meeting new clients I will often explain to them my view of the negative aspects of the misogyny or frivolity of particular rituals. This may not bring any major change. But as a responsible citizen, we can always do our part and try to bring in small societal changes through our viewfinder.
3. Equipment plays an important part in every genre of photography; how much truth prevails in this statement?
Yes, equipment plays an important role in every genre of photography but more than that, the vision of the photographer is of primary importance. If I am not able to capture a particular frame due to lack of certain equipment it's completely my fault. Then probably I should change my vision.
4. What equipment are you currently using?
I am using a Canon 6D body, Canon 24-105mm f4 lens, Sigma 35mm f1.4 lens.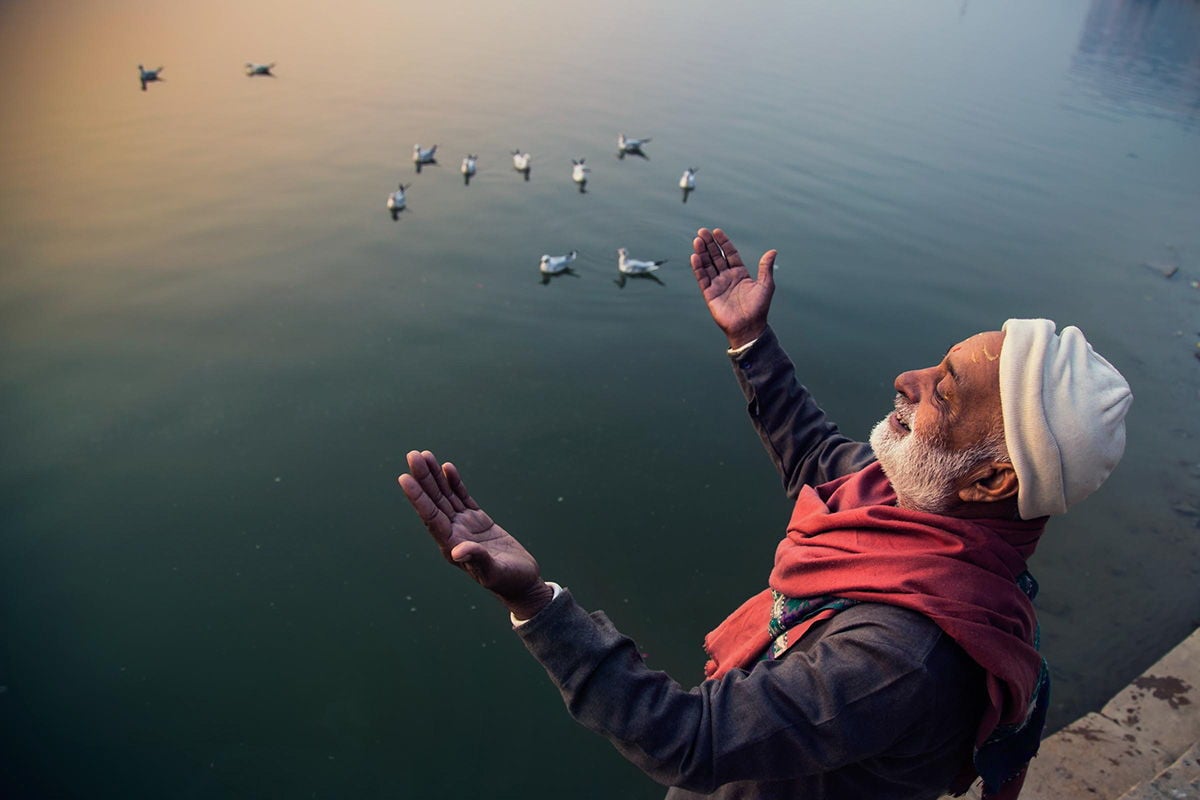 5. Due to the easy availability of phone camera and highly globalized DSLR market, the young generation has very easy access to this field. Is this affecting the sanctity of photography or improving the aspect of photography?
There are always two sides of a coin. Many people are taking an interest in photography and that's the sole reason we all can see so many beautiful photographs on various social media platforms. This is a very positive sign to see a whole new generation getting inclined to this form of art. But, there are a handful of frames which do not have good content. Also, how do we define the sanctity of photography? Is it being orthodox? Breaking the rules is another rule in this form of visual art.
6. What can improve photographic compositions: Books or YouTube? Help us to understand what's your point of view on these two important media of learning?
Books and digital media are equally important. YouTube is the best digital medium which can give you instant technical knowhow. But if you are looking for long term learning goals like strengthening your concept for example, books are always better options. No tutorial video can help you to become a poet. You may learn some technical aspect for a time being. On the other hand, books leave space for you to imagine. For me, books are a better option for photographic compositions. The book may not be a pure photography book, it may be a poem or novel or any literature. Apart from books, films and music are very important to improve your vision. In a nutshell, any form of art will help you to improve your skills.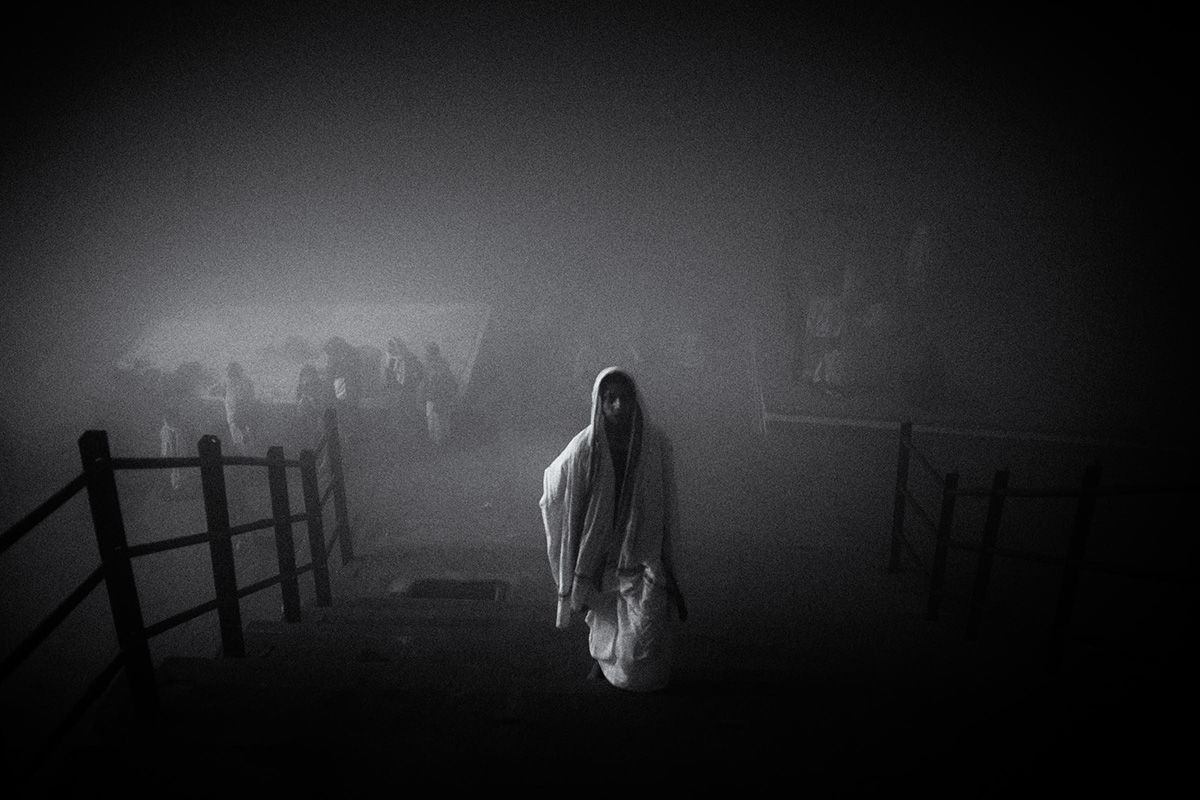 7. Colour or Black & White, how do you choose?
It depends on the composition and mood of the picture though I do have a certain soft corner for black and white.
8. A single photograph can make a huge impact on the viewers' mind or you believe in photo series to tell your story.
I don't think there is any conflict between these two at all. Both are unique ways of expression.
9. How often do you use flash or what kind of light set you use very often?
I use flashgun mostly in the wedding shoots. I also use a pair of porta umbrella light set up in weddings. Usually, I don't use external lights for travel photography.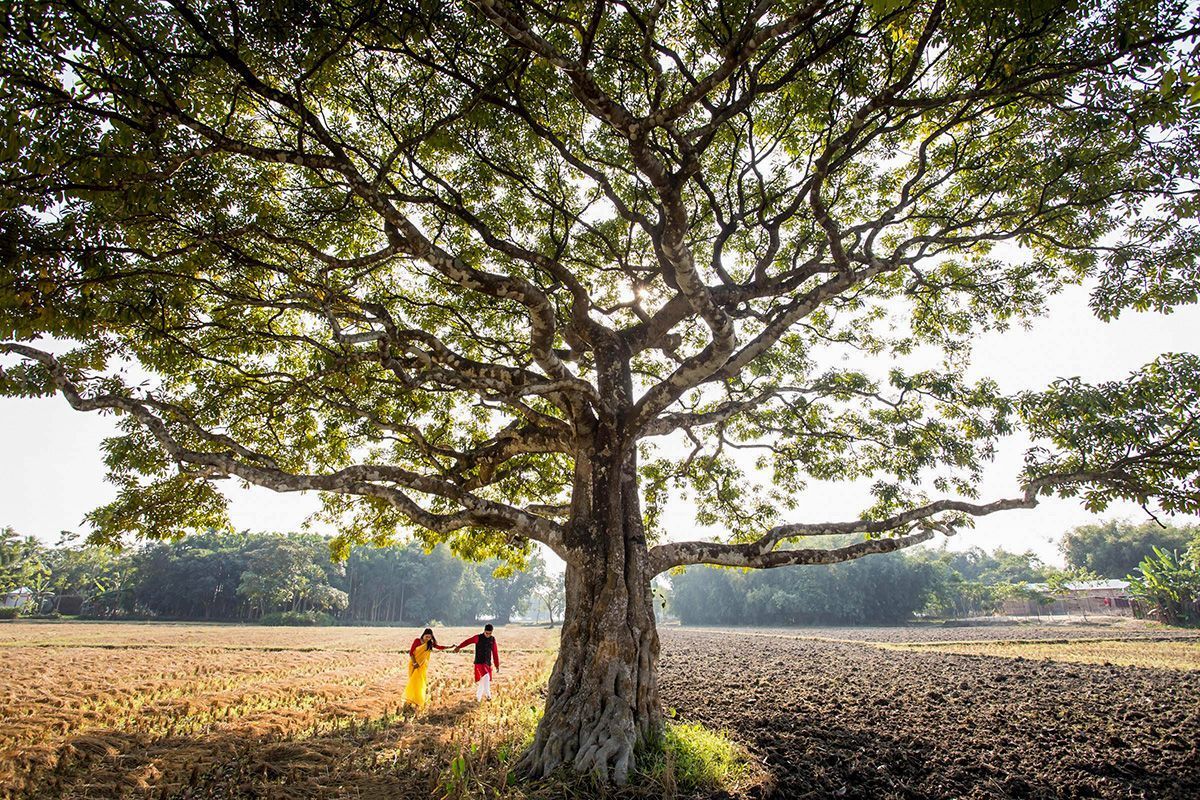 10. When a young person gets into the fashion industry, will he/she need to study the external light set up or they must start shooting in natural light in order to understand the play of light first?
External lighting is very important for fashion photography. Even if you are not shooting in studio it is always good to have some knowledge of external lighting.
11. "Previsualizing the frames before arriving at the site", does this help? If yes, how?
Of course, it helps. But it should not pose an obstacle while shooting. Suppose I am planning to shoot Taj Mahal in the monsoon with the backdrop of dark clouds and when I reach the spot there is no cloud, just flat sky. Should I not shoot? We should keep an open mind to cope with unexpected scenarios.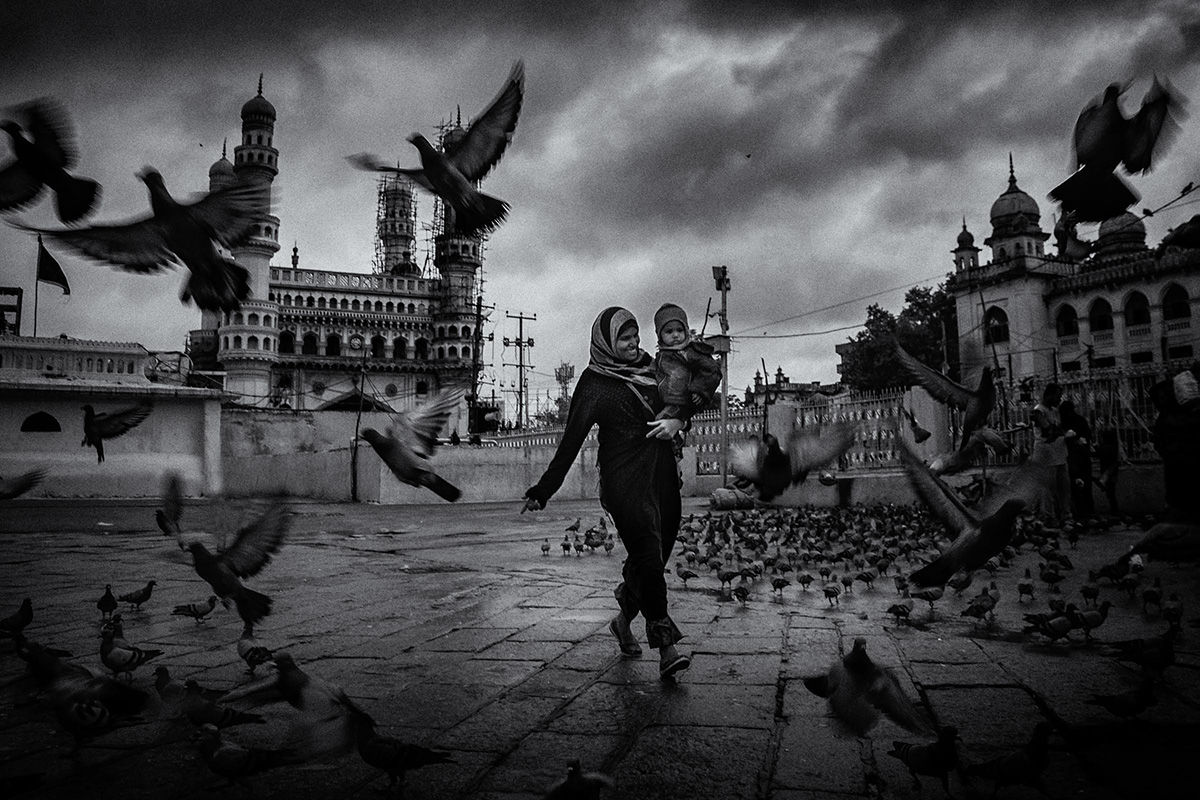 12. It's interesting to see the insertion of objects to stage a certain type of image. How did you feel about this practice which has been followed religiously across the globe?
I don't have any apathy for staging a photograph. But it's unethical to claim that a photograph is natural when it is staged. When someone is staging something or inserting some object in the frame, the idea doesn't come out of the blue. There are aesthetics too and I respect that extra element inserted in some of the frames depending on the circumstances.
13. Is there a specific moment with any of the assignments which you have completed that resonated strongly with you? Whose story has got permanently imprinted in your heart?
One story will remain fresh and vivid in my hypothalamus forever. I was working with a NGO that works for people with disabilities. I came across a little girl who was suffering from cerebral palsy. The girl used to be bedridden from birth but at the time, with the NGO's help, she had started showing improvements. When I visited her, she was trying to walk and talk. The girl was very much attached to one of the NGO correspondents. They had an inexplicable emotional bonding. I was supposed to capture the expression of the girl when she saw the correspondent, and the moment became so emotional and it affected me so much that I could not click the shutter. Later I realized that some moments are meant to be outside a photographic frame.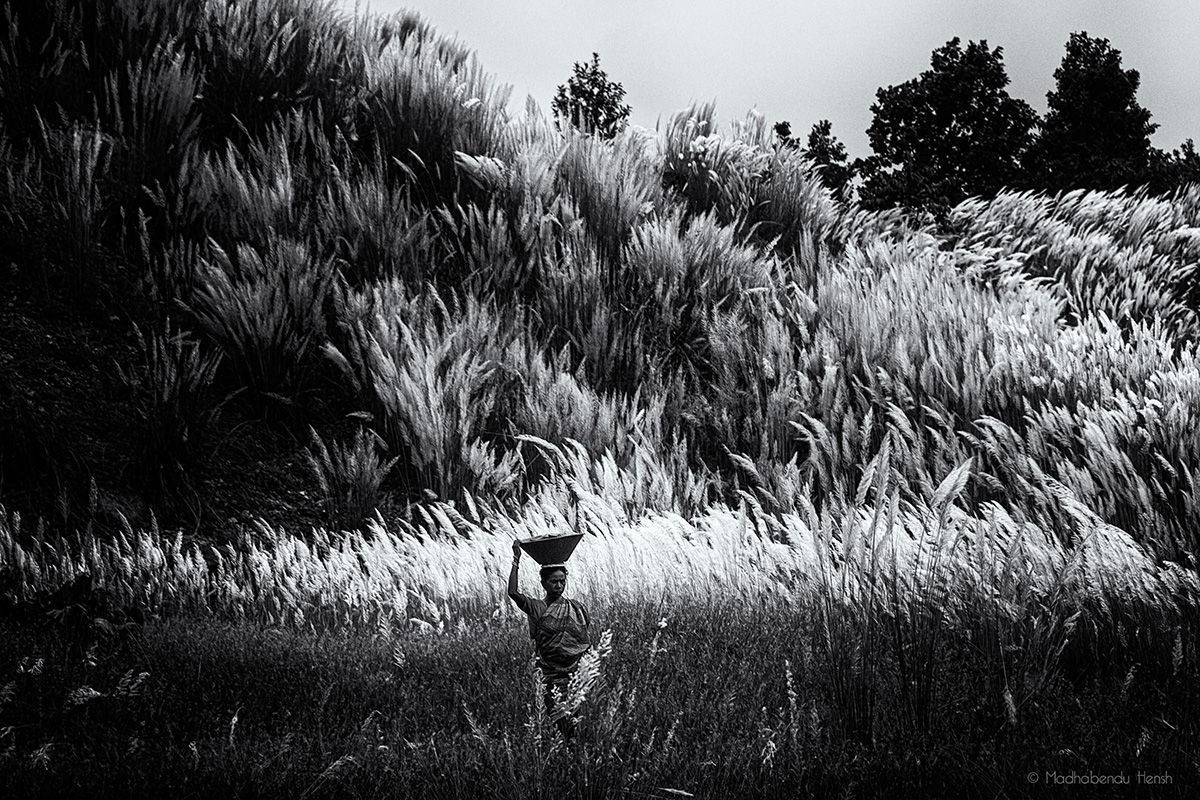 14. Now let's go into the social media aspect of photography. What are your personal thoughts on Instagram as an image-making tool? Is it really helping in extrapolating talents, but we can't deny that it is playing a significant role in shaping the future of photography?
I believe that Instagram is more of a commercial platform than an image-making tool. Instagram is a very good platform to reach out to your desired audience, be it your buyer or critique. It has pros and cons depending how you want to use it.
15. Being in the wedding industry for so long, do you believe in candid or documentation style?
I do not believe in terms like traditional or candid. A photograph is either good or bad. There can be a very good staged photograph or a disastrous candid photograph and vice versa. It's true that it is difficult to recreate an emotion unless the subject is an actor. In this sense, candid photographs are best.
16. Every person does not see the thing the way a photographer can see. It's our sole responsibility to have a glance of those rare moments and showcase the same to others. In order to do this, every photographer should carry some ethics which won't destroy the original story of the frame. Do you believe these are being thought about and spoken in the world of photography?
I'm not aware what others are thinking but I have seen photographers violating ethics. Ethics is something that cannot be taught. It's our duty to respect other's emotions.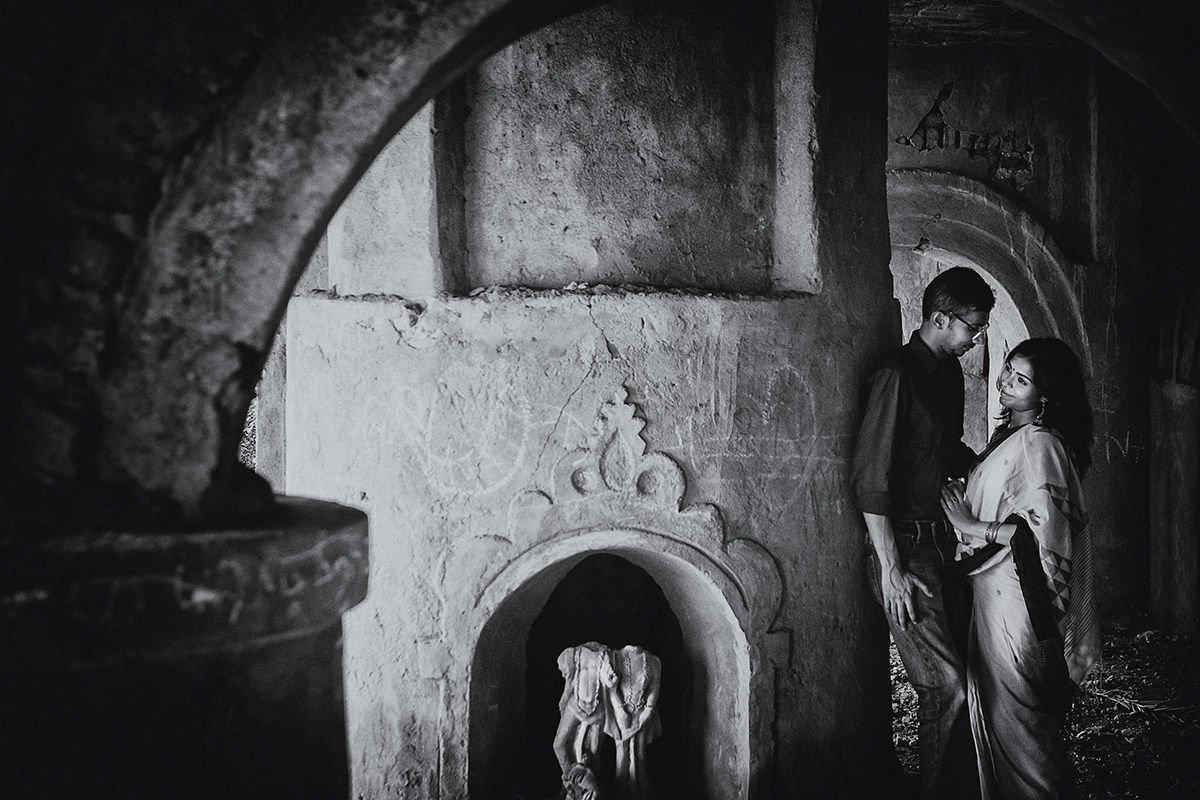 17. As you have some excellent images, which one is your favourite till date and why? Brief us the story behind the same.
I was walking on the Ghats of Varanasi during a chilly winter morning. I heard someone singing a Bhojpuri song. The song was very melodious and it made me travel ages back in time. After looking around here and there I found an old man singing the song while feeding the seagulls. That photograph is very close to my heart and I later gave a print of the photograph to the old man. His smile is still imprinted in my heart and mind and that was a very valuable gift for me.
18. Since you have already told us about your extraordinary journey, what suggestive measure do you want the next generation to take in this field?
Read a lot, be it stories, novels, poems, essays, news reports or editorials and whatever you can lay your hands on. Keep an open mind for all forms of art and watch a lot of films, listen to music. To be a good artist it is always very important to be honest with yourself. 
19. Let's wind up with some personal information:
Birthday: 4th Dec
If not photography, then what?: Writing
Favourite photographer(s): Prabuddha Dasgupta, Sohrab Hura
Favourite director(s): Hrishikesh Mukherjee, Anurag Kashyap, Tapan Sinha. I should mention a few movies that have touched me emotionally. Aligarh, Mukti Bhawan, 13 Reasons Why (Netflix), Made in Heaven (Amazon Prime), Bariwali, Sairat, Harmonium, Tumbbad.
Favourite book(s): Multiple Humayun Ahmed books, Maximum City, The God of Small Things, Hansuli Banker Upakatha, Sei Samay, Rupamanjari, Sacred Games, Maitreya Jatak, Historical novels by Sharadindu Bandyopadhyay, Ghunpoka.
Favourite gear of photography: Canon 6D and Sigma 35mm f1.4
Dream destination(s) for a shoot: It's not any destination rather it's an era. I would love to go back to the 70's to see people talking to each other instead of mobile-lit depressing faces.